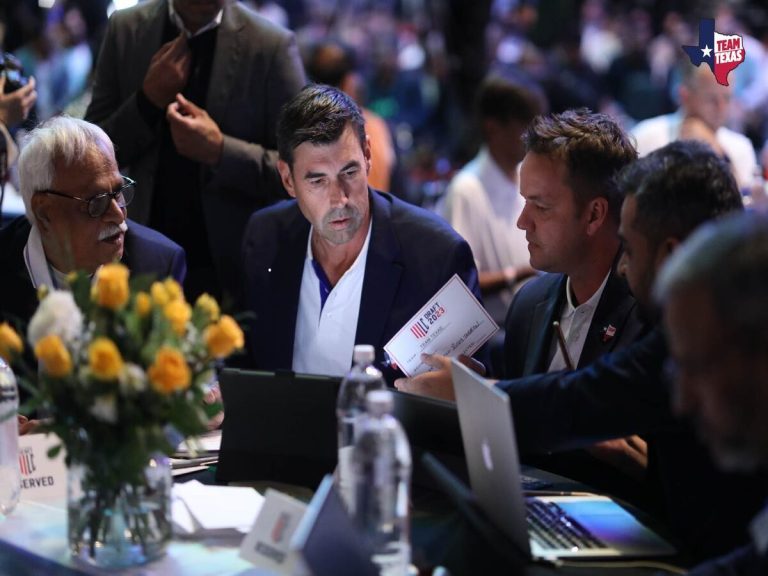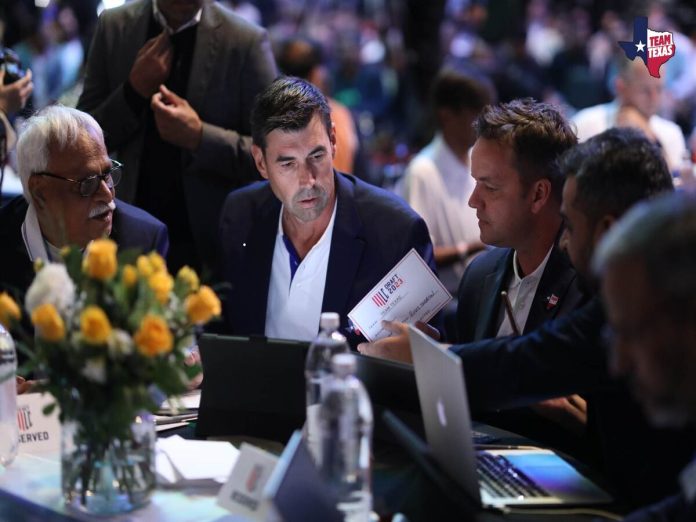 The inaugural Major League Cricket (MLC 2023) will take place later this year, from July 13 to July 30.
At NASA Johnson Space Center in Houston, Texas, on March 19, the MLC 2023 player draft's first round was conducted.
In all, 54 players were selected throughout the course of the nine rounds of the draft. 
Three teams each signed two marquee foreign players during the event, which also marked the announcement of the first six notable foreign players.
The first player selected was former Indian left-arm spinner and current US resident Harmeet Singh, and the 18-year-old hitter Sai Mukkamalla was selected as the last player.
The San Francisco Unicorns also signed Marcus Stoinis, and Aaron Finch was named the team's captain.
Anrich Nortje, a South African speedster, and Wanindu Hasaranga, a Sri Lankan all-rounder, were signed by the Washington Freedom, while Quinton de Kock and Mitchell Marsh were signed by the Seattle Orcas.
Check complete details on MLC 2023 player draft, and team owner. 
MLC 2023 Draft: Team-wise List
Washington Freedom: Anrich Nortje, Wanindu Hasaranga, Andries Gorus, Mukhtar Ahmed, Obus Pienaar, Saurabh Netravalhar, Saad Ali, Dane Piedt, Sujith Gowda, Justin Dill, Akhilesh Bodug
Seattle Orcas: Quinton de Kock, Mitchell Marsh, Harmeet Singh, Shehan Jayasuriya, Shubham Ranjani, Cameron Gannon, Aaron Jones, Nauman Anwar, Phani Simhadri, Angelo Perera, Matthew Tromp
Los Angeles Knight Riders: Ali Khan, Unmukt Chand, Jaskaran Malhotra, Nitish Kumar, Corne Dry, Ali Sheikh, Saif Badar, Shadley van Schalhywh, Bhaskar Yadram
MI New York: Steven Taylor, Hammad Azam, Ehsan Adil, Nosthus Henjige, Monank Patel, Sarbjeet Ladda, Shayan Jahangir, Usman Rafiq, Saideep Ganesh
Texas-based franchise: Rusty Theron, Calvin Savage, Lahiru Milantaha, Milind Kumar, Sami Aslam, Cameron Stevenson, Cody Chetty, Zia Shahzad, Saiteja Mukamalla
San Francisco Unicorns: Aaron Finch, Marcus Stoinis, Corey Anderson, Liam Plunkett, Tajinder Singh, Chaitanya Bishnoi, Carmi Le Roux, Brody Couch, David White, Smit Patel, Sanjay Krishnamurthi
MLC 2023 Draft: Team-wise Owners
Six teams will compete, four of which are owned either entirely or partially by current Indian Premier League (IPL) teams.
While the Mumbai Indians (MI) are the sole owners of the New York franchise, the Kolkata Knight Riders (KKR) have invested in the Los Angeles-based club.
Meanwhile, the Seattle Orcas, a franchise based in Seattle, is co-owned by the Delhi Capitals (DC) and Microsoft CEO Satya Nadella.
The fourth IPL team to hold a part in the MLC is the Chennai Super Kings (CSK), who jointly own the Texas-based team.
The two remaining teams, one headquartered in Washington, DC, and the other in San Francisco, are owned by local American investors in association with New South Wales Cricket and Victoria Cricket.
Also Read: IPL 2023 Opening Ceremony: Rashmika Mandanna, Tamanna Bhatia Likely To Perform, Date, Time, Venue, Details Here