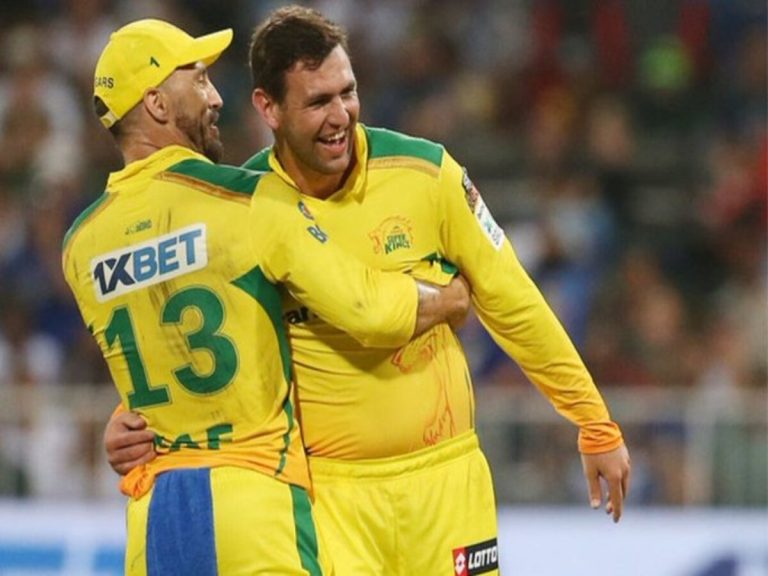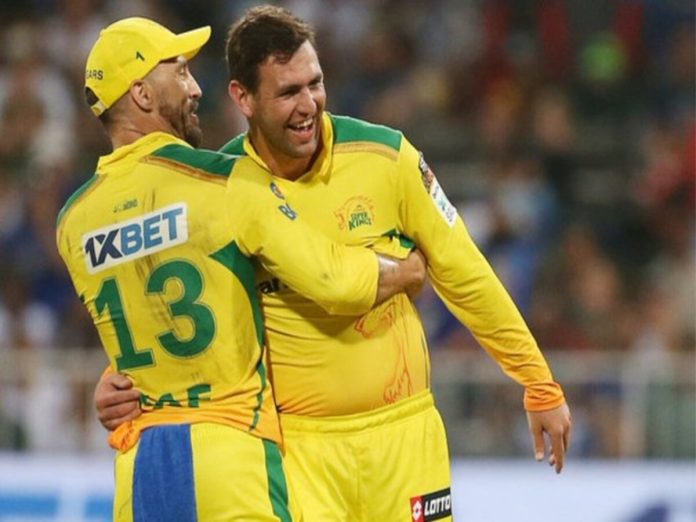 On January 11, at Kingsmead in Durban, the second game of the SA20 2023, Joburg Super Kings defeated Durban Super Giants by a thrilling margin of 16 runs. The Super Kings scored a significant total of 190/6 thanks in large part to the intriguing prospect Donavon Ferreira, who had an undefeated 82 off 40.
The Super Giants made a strong start in the chase, scoring 78 runs off just 52 balls as their captain Quinton de Kock, but they were eventually held to 174/5. Know the complete details on this CSK's Durban Super Giants' young talent. 
Who is Donavon Ferreira?
Donavon Ferreira is a right-handed batting all-rounder from South Africa who competes for the Titans in domestic cricket. He has not yet made his national team debut. However, the wicketkeeper-batter has been in excellent form in recent domestic season games.
Ferreira played for the Easterns on the domestic circuit before joining the Titans. Additionally, he participated for the Northern Under-15s team. He was a member of the Tshwane Spartans in the Mzansi Super League. He was acquired by Joburg Super Kings for Rand 5.5 million (about US $310,000) for the SA20 league in 2023.
Donavon Ferreira age
Ferreira was born on July 21, 1998. He is 24 years.
Donavon Ferreira: Hometown
Ferreira was born in Pretoria, South Africa.
Donavon Ferreira: Career stats
In February 2021, Ferreira made his first-class debut for the Easterns against the Free State in Bloemfontein. In just two first-class games, he has scored 223 runs, including one century and the same number of half-centuries, the best of which is 125.
He made his List A cricket debut on October 19, 2019, for the Northerns against West Province in Cape Town. Ferreira has a strike rate of 129.69 and a total of 308 runs from 15 games in the List A contests. The highest of his two half-centuries was an undefeated 96 runs.
As of his T20 career, on September 14, 2018, at Oudtshoorn, he played in his first game for the Northerns against the Free State. He participated in 26 games and amassed 539 runs, with a personal best of 60 runs. He has two fifty-plus scores and hits at a 153.56 strike rate.
Donavon Ferreira IPL 2023 contract
Donavon Ferreira registered himself for the Indian Premier League (IPL) 2023 auction for a base price of INR 20 lakhs. Donavon Ferreira was the subject of an offer from Rajasthan Royals, and based on the South African T20 league star's performance, it appears Sanju Samson's team has acquired yet another lethal player. Ferreira might be a stronger backup wicket-keeper for Buttler than Root. In the event that the West Indian suffers with his fitness, he might even step in for Hetmyer.
Also Read: 3 Reasons Why Indian Players Are Not A Part Of Ongoing SA20 League