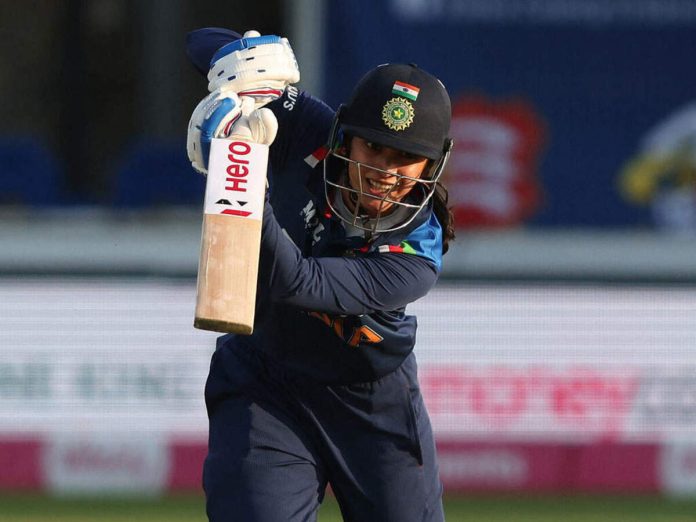 The Women's Indian Premier League (WIPL), a five-team tournament, is scheduled to begin on February 26 of the following year, immediately following the completion of the ICC Women's T20 World Cup.
Vice-captain of the Indian women's team Smriti Mandhana thinks the Women's IPL will provide India with more depth and expose the young players to more stressful conditions. It is predicted that the first Women's IPL season will run from March 3 to 26.
"Women's IPL is going to be a great tournament in terms of bench strength. What happened to women's cricket is that bench strength was created in the same way.
Just like Women's Big Bash and Women's 100 did for Australia and England respectively in the same way Women's IPL will help us see higher pressure situations. So, they will be ready when they will play international cricket," said India vice-captain Smriti Mandhana while speaking to ANI.
Growth of Women's cricket in India
Over the eight-year period between 2014 and 2022, women's cricket has experienced tremendous domestic growth. According to a further breakdown, the percentages rose to 129% for elderly ladies and 92% for those under the age of 19.
Since the women's team reach the final in the 2017 ODI World Cup finals, women's cricket has begun to gain popularity in India. The Women's T20 Challenge was introduced by BCCI in 2018, and it initially consisted of just one match. But it was increased to three teams over time. It will be replaced by this competition.
WIPL will join the mega leagues
The WIPL will end before the men's IPL, despite the fact that BCCI has not yet finalized the schedule. The IPL for men is anticipated to begin in March. Also likely is a conflict between the WIPL and the inaugural Women's Pakistan Super League season.
The Women's Big Bash League, Caribbean Premier League, and The Hundred are T20 leagues that have helped boost interest in women's cricket around the world. The WIPL will soon join them.
Also, Read: Women's IPL 2023: 5 IPL Teams Including Chennai Super Kings (CSK) Applied To Buy Team, Confirms CSK CEO