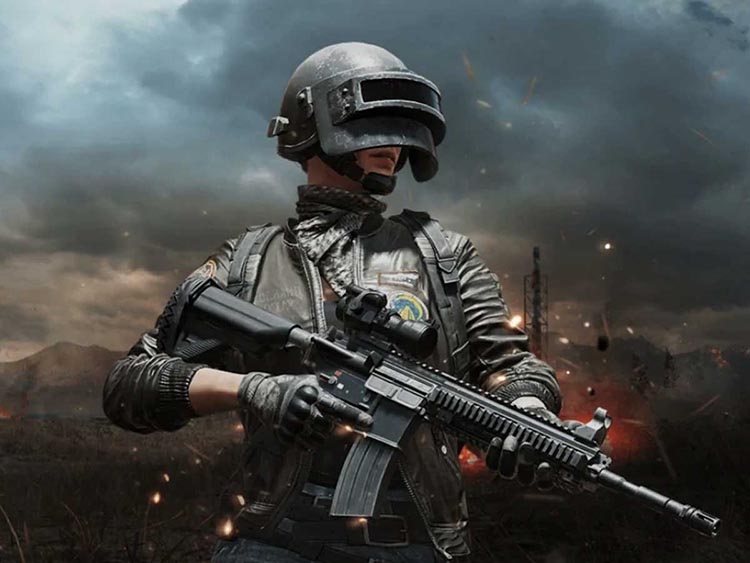 Ever since its launch in India in 2018, PUBG Mobile has managed to enjoy immense fame. It is an amazing Battle Royale game. And it comes loaded with lifelike armory and graphics. The game is equipped with top-class weapons that have been accumulated from arsenals across the globe. From Light Machine Guns to Pistols, PUBG Mobile has got an amazing class of weapons. You can access many Sniper Rifles, Assault Rifles, and more. Among so many preferred weapons in PUBG Mobile, many gamers vouch for M416.
Let's take a look at attachment and methods that you can use to reduce the M416 recoil in PUBG Mobile in this super quick post!
Best Attachments you can use with M416 Assault Rifle in PUBG Mobile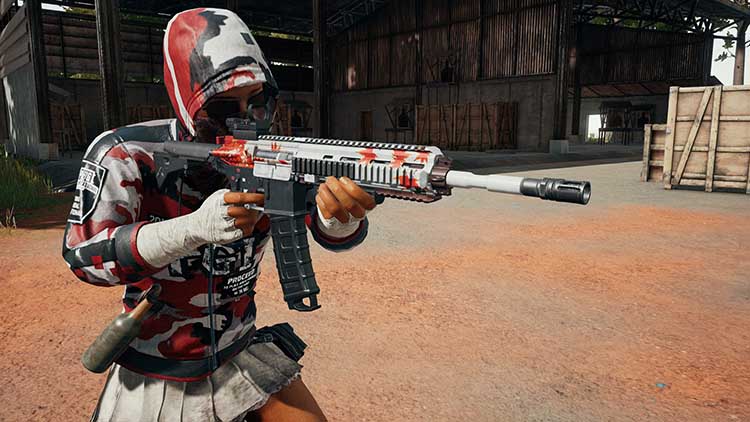 Talking about the best weapons in PUBG Mobile, M416 has to be one the most preferred. It can fire 5.56mm ammunition and come with lower recoil. It is when you compare other Assault Rifles such as Beryl M762 and AKM. If you are a beginner level PUBG Mobile player and a newbie, then you can find this weapon appealing.
You can use M416 for mid-range sprays on your adversaries and even vehicles that are on the move. With proper attachments, you can accumulate zero recoil control. It is with appropriate skills and training in M416.
Take a look at the best M416 attachment for less recoil:
Grip – Half Grip
Muzzle – Compensator
Magazine – Extended Quickdraw Magazine
Stock – Tack Stock for M416
Once you equip M416 with any of these attachments while playing PUBG Mobile, you will experience much lesser recoil. This way, you will be in a position to connect more bullets in long-range and mid-range battles.
Best sensitivity settings for M416 to reduce Recoil to Zero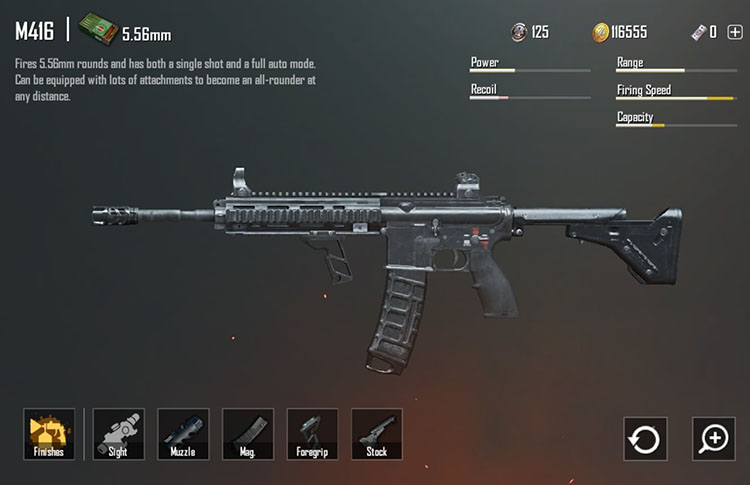 Camera Sensitivity Settings to reduce recoil:
| | |
| --- | --- |
| 3rd Person(TPP) No Scope | 190% |
| 1st Person(FPP) No Scope | 130% |
| Red Dot, Holographic | 50% |
| 2x Scope | 80% |
| 3x Scope | 100% |
| 4x Scope | 20% |
| 6x Scope | 10% |
| 8x Scope | 5% |
ADS Sensitivity Settings to reduce recoil:
| | |
| --- | --- |
| 3rd Person(TPP) No Scope | 95-100% |
| 1st Person(FPP) No Scope | 100-120% |
| Red Dot, Holographic | 55-60% |
| 2x Scope | 37-45% |
| 3x Scope | 30-35% |
| 4x Scope | 25-30% |
| 6x Scope | 20-23% |
| 8x Scope | 10-13% |
Gyroscope settings to reduce M416 recoil :
| | |
| --- | --- |
| 3rd Person(TPP) No Scope | 300% |
| 1st Person(FPP) No Scope | 300% |
| Red Dot, Holographic | 300% |
| 2x Scope | 300% |
| 3x Scope | 240% |
| 4x Scope | 210% |
| 6x Scope | 100% |
| 8x Scope | 50% |