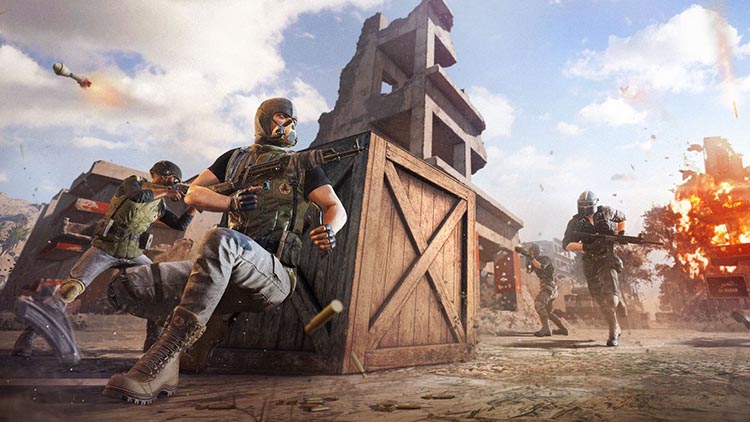 What is RP in PUBG?
RP in PUBG Mobile stands for Royale Pass. This is kind of a special event that takes place in every Season of Pubg. In this, there are several weekly & daily Challenges that you can complete in order to win RP points. After you collect 100 RP Points, you get a Royale Pass level up. With each level up you get special rewards. These rewards can be any item or skin for your player.
Yes, if you are a PUBG Mobile player, then you can finish different activities and rewards to win RP. PUBG Mobile has two types of RPs – Free and Elite.
The Free Royale Pass can be obtained when you complete the daily challenges and missions! You can get cosmetic items and others whenever you level up. But, the things and cosmetic upgrades may not be close to as engaging as rewards that you get in the Elite Royale Pass.
You will find that the Elite Royale Pass is stuffed with engaging cosmetic skins and items. But it costs 600 UC to secure it. Pubg UC is the in-game cash that you can acquire with real money!
You end up earning a rank on the basis of your total ratings after playing PUBG Mobile. You get ratings for survival, support, and kills and more. Every time you indulge in a different game mode, you are assigned a new rank.
A PUBG Mobile player will be ranked depending on his performance in solo, pair or crew mode. And it will also be determined whether he played the game in the First Person Perspective (FPP) or Third Person Perspective (TPP).
Your grade that your friends will check out is what you have achieved being the highest while playing in any form of the game.
Let's assume you get a spot that says Silver 5 in FPP solo mode, while your position is Gold 3 on TPP crew mode. The rank your friends will be able to access will be Gold 3 – the best across the entire modes of the game.
Let's unveil a few easy ways to boost Royale Pass (RP) in PUBG Mobile in this post!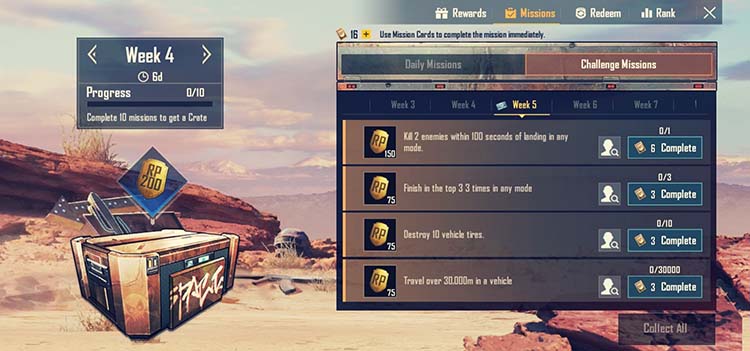 4 Ways to increase RP in Pubg without any purchases
1) You should log in every day
If you are able to log-in daily and get the log-in bonus, then you will end up having a consistent RP flow coming your way daily.
2) Keep track of daily events
PUBG Mobile has some sorts of active daily events that you can track from the home screen. You should do that frequently to ensure completing multiple activities.
3) Be aware of weekly activities
You can be ready to get a large chunk of RP bonus by tracking weekly events. But you need to hit more target to be in a position to grab a vital bonus.
4) 200 RP Crate
After you complete multiple missions, you get to access a 200 RP Crate, which drops every week. You can access this massive 200 RP bonus from your inventory.
How to increase RP in Pubg fast by making Purchase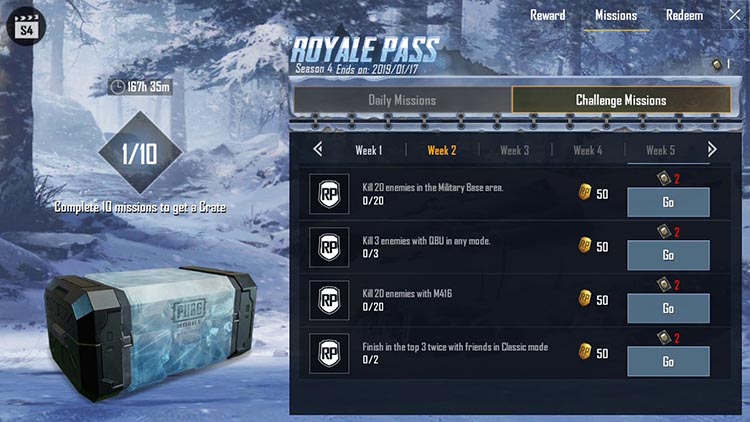 – Go for the Elite Royale Pass
The Elite Royale Pass is not an easy buy as it carries a price tag of 600 UC. But if you consider attractive items and skins that it gives you, purchasing it becomes a feasible alternative.
– Purchase RP Points directly
Another trick that can let you rise in the ranks of RP is buying RP points directly from the marketplace. You can do that in small and exact quantities. Needles to say, it is an affordable choice to settle for.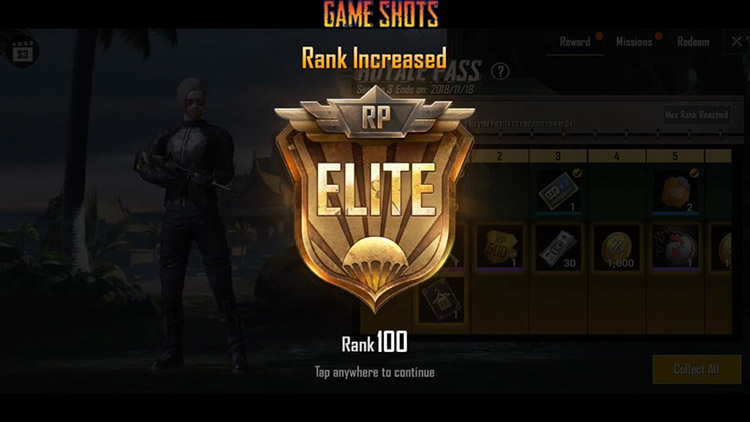 5 Simple Tips on how to increase rank in Pubg
Are you wondering how some players are able to achieve such amazing rankings on PUBG Mobile?
Nothing to worry, we will help you on how do you rank up in Pubg mobile by providing the following handy tips!
1. Decide your preferred game mode and focus on boosting the rank in it
The rank that will be displayed against your PUBG Mobile profile is the best across entire modes. You should select a mode that you enjoy the most, and your rank will go up. If you know how to play multiple games at random, you may observe that your rank won't improve even if you play for all day.
2. It's extremely vital to surviving for longer than to Secure Kills
When you achieve a rank, survival and kill rating are vital factors that decide it. But kill rating only makes for about 20% of the entire points. A significant role is played by the survival rating. Thus, even if you have fewer kills, you should aim to break into the top 10 survivors. It will be easier to rank higher if you survive & make it under the top 10 even if you have 3 kills, rather than you will dying ranked 50th and 15 kills. You should aim to survive longer rather than going for the kills.
3. Ensure selecting the Safer Zone
The next thing that you can use to boost your rank is avoiding a confrontation and keeping away from the region of your opponent. It would be suggested to pick a safe zone than trying to still go for a kill.
4. Go, get some damage
Support is a vital aspect that is considered while computing the total rating of survival. You can boost your support rating when you have many characters healed in PUBG Mobile. Thus, it becomes important to take a fair share of damage and heal again to full health. It can help you to achieve a decent survival rating. It's time to face some bullets, get healed and increase your survival rating.
5. Only Classic mode's Player ratings are taken into account
You can either play in Classic or Arcade mode in PUBG Mobile. If you love to play Arcade mode games, then you will not see much change in your rankings. Hence, you will need to engage in some Classic mode games. The rankings in such games will be taken into account to determine your spot. But before you play a Classic mode game, you should also play some Arcade games. Why? It can help you get the all-important warm-up!