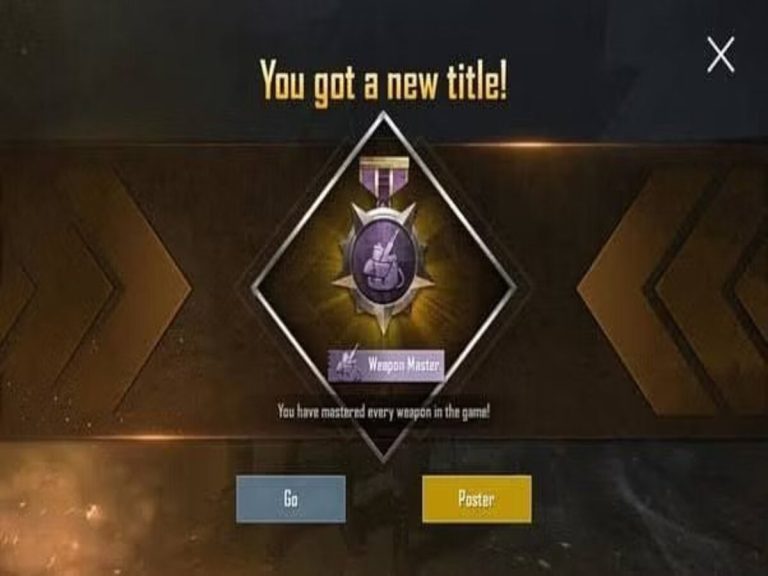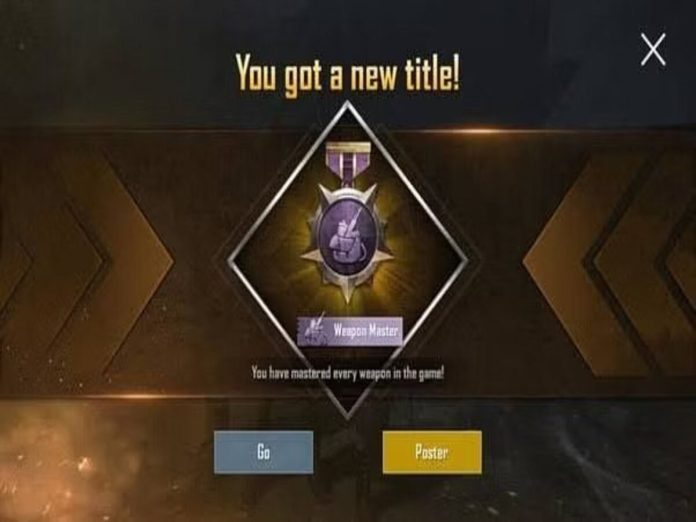 In Battlegrounds Mobile India, players can get special titles that will display next to their names that not only look nice but give players a lot of bragging rights! Each title is unique and has a different meaning.
The Weapon Master title is considered one of the most difficult titles to earn but once you earn it, it shows everyone how good your weapon mastery is. Earning this title can take some effort, but can be achieved with a few tries.
BGMI titles
After you complete a mission or a series of activities, you can earn a title that will appear next to your BGMI in-game name. There are a total of 20 titles in BGMI, some of which may be simply earned just playing the game, but others, like Weapon master, require completion of specific tasks. In BGMI, obtaining the title of Weapon Master is simple.
Follow the instructions below to acquire titles in BGMI:
Go to the game's homepage and select Missions.
Next, choose Achievements.
You may view the many titles you have attained.
Scroll down to view the titles that are yet to be earned. Clicking on it will show you the task necessary to acquire the title.
BGMI Weapon Master requirements
It may seem a little challenging at first, but there is a very simple way to acquire the Weapon Master title in BGMI. This title demands that you kill at least 6 people in 6 different methods. The following tasks must be performed in order to earn the title of Weapon Master in Battlegrounds Mobile India:
Kill an enemy with Assault Rifle
Kill an enemy with SMG
Kill an enemy with Sniper Rifle
Kill an enemy with Shot Gun
Kill an enemy with Throwable
Kill the enemy with a Vehicle
1. Play in squad
In BGMI, play in squad so that you can easily acquire kills if the opponent shows up. Play with your squad and ask them to assist you a little.
Hence, every time your friend knocks down an enemy, urge him to hold off so that you may finish using a certain method. Also, confirm that you are on the rank above Platinum in BGMI.
Playing with a friend also makes it easier to carry all the necessary weapons so you may switch out before taking out the enemy.
2. Choose your landing spot carefully
Landing far from the flight line, close to the sea, or towards the edge of the map can help you avoid conflicts and obtain some bot kills in BGMI.
3. Make use of offline players and bots
Every match in BGMI has a few offline players that arrive near the end of the map's landing place. Land at the end near them. Simply go to the closest building where you can locate a shotgun or grenade after identifying the whereabouts of any offline gamers or bots.
4. Practice your skills
Try playing the arena and arcade modes in BGMI to hone your abilities with various weaponry; they will make the work much easier for you.
5. Complete the more difficult tasks at the beginning
Waiting to complete your vehicle or pistol kill in the last circle can be risky. Instead, complete these right at the beginning so they are out of your way.
Also Read: PUBG Mobile: How To Download Global Version In India