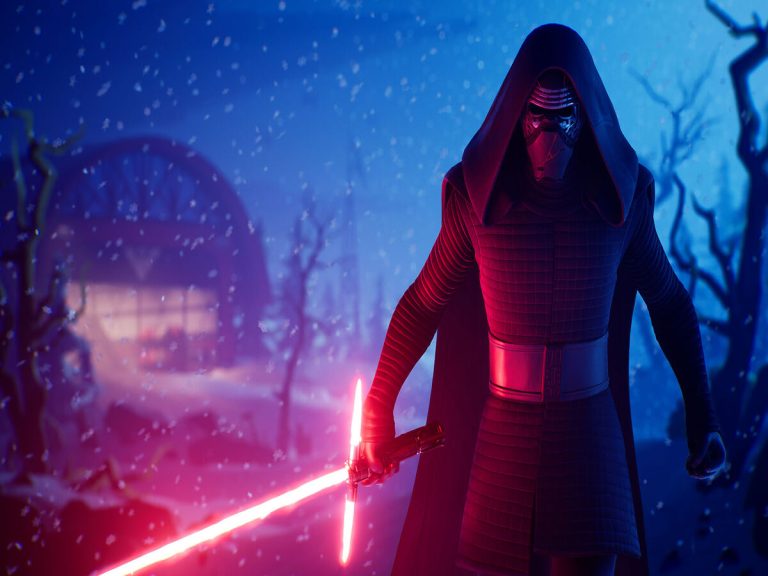 Fortnite is known for its interesting collaborations, bringing in some of the most exciting and unprecedented crossovers that we have ever witnessed. According to the most recent Fortnite Chapter 4 Season 2 leaks, the following season will have a brand-new collaboration with Star Wars.
Players will be able to employ Force Powers in addition to Lightsabers, according to information that has leaked. Offering players the option to employ Force Powers versus opponents will be widely welcomed by Fortnite fans, given that Darth Vader could use them in Chapter 3 when he was featured as an NPC Boss.
Fortnite x Star Wars
As previously announced, the game will also have Force Powers in addition to Lightsabers. Eight in all are now predicted to appear at some point in the next season. These are:
Force Lift
Force Lightning
Force Jump
Force Pull
Force Rip
Force Push
Force Script
Force Vacuum
They are expected to function similarly to other Mythic items and weapons in Fortnite that provide players with unique abilities, according to leakers. If all eight Force Powers are included in the game, they can either be used randomly or repeatedly.
Still, it will be intriguing to see how these abilities are incorporated into the game from the Star Wars narrative. With a cooldown to balance things out, they will likely operate pretty similarly to how they do in movies and other media.
What will the collaboration entail?
Besides Darksaber, perhaps other outfits for the characters from The Mandalorian will be introduced to the Item Store. Considering how well-liked The Mandalorian is in contemporary society, Epic Games will benefit from another full-fledged cosmetic partnership.
Release of a new version of the Mandalorian will spark unheard-of enthusiasm. This is because the character was previously only available as an exclusive Battle Pass Outfit during Fortnite Chapter 2 Season 5.
The collaboration may be postponed until May by the developers because March and April are already overflowing with content and the new season is already highly anticipated. Yet as the metaverse is eternally big, there is always the possibility that it can still be added.
Also Read: Valorant: New Agent 22 Gekko Appearance, Abilities, Release Date Revealed