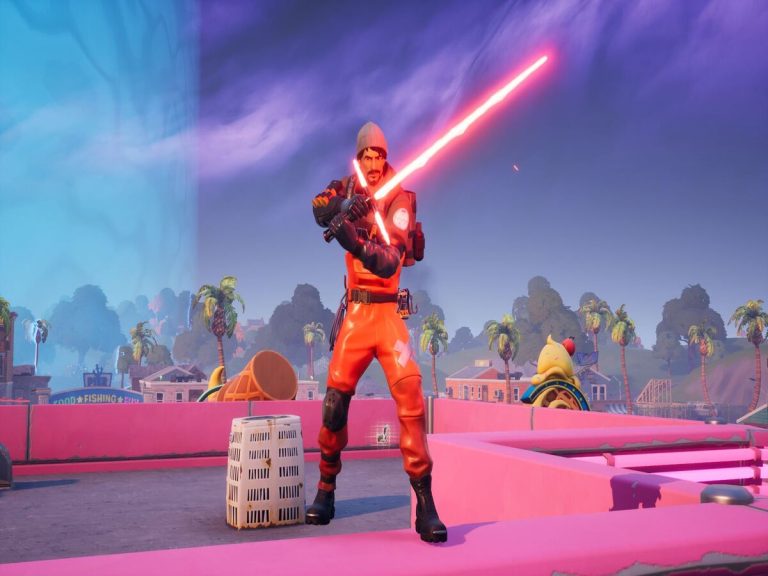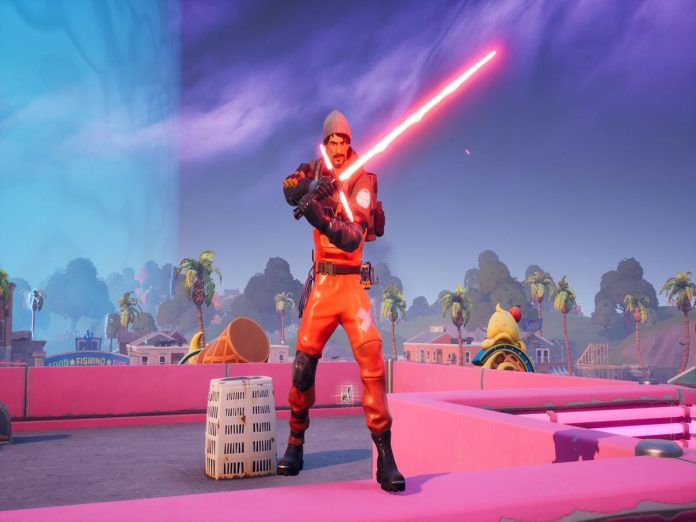 In Fortnite Chapter 4 Season 2, Lightsabers are powerful and are best used for melee combat and deflecting bullets. Players should avoid using them when facing opponents at a distance.
They may be utilised to deflect bullets, giving players the option of holding their position or making a cautious push toward their target.
In contrast to previous year, lightsabers cannot be obtained in Star Wars Chests even if they have been unvaulted for the Star Wars collaboration in Fortnite Chapter 4 Season 2. 
Instead, obtaining the weapon will require engaging with specific NPC Holograms. However, those who are fortunate enough to acquire one will have a distinct advantage inclose-quarters combat and in general.
Lightsabers in Fortnite Chapter 4 Season 2
Lightsabers may be used to do damage in physical combat as well as to deflect shots and make opponents reevaluate their strategies or wind up using all of their ammunition.
In any case, a competent player will be able to quickly clear the battlefield with Lightsabers.
Lightsabers can be found on engaging with NPCs as well and also those that defeated players have left behind.
However, only a small number of them will be present in each match due to how powerful they are.
Leaving this aspect aside, it could also be feasible to get Lightsabers from the island's NPC bosses.
Players could battle Darth Vader last year when he appeared as an NPC on the island to get his Red Lightsaber. Now that he's back on the island, this opportunity has once more arisen.
Darth Vader, however, is not a simple target to defeat. Anybody who played Fortnite Chapter 3 will be able to recall when they had to face him in battle. 
Many of the people who attempted to 1v1 him were swiftly and easily defeated. However, being able to wield the Red Lightsaber will keep your opponents away.
Also Read: Skyesports Ropes In AMD And Windows 11 For Upcoming Tournament