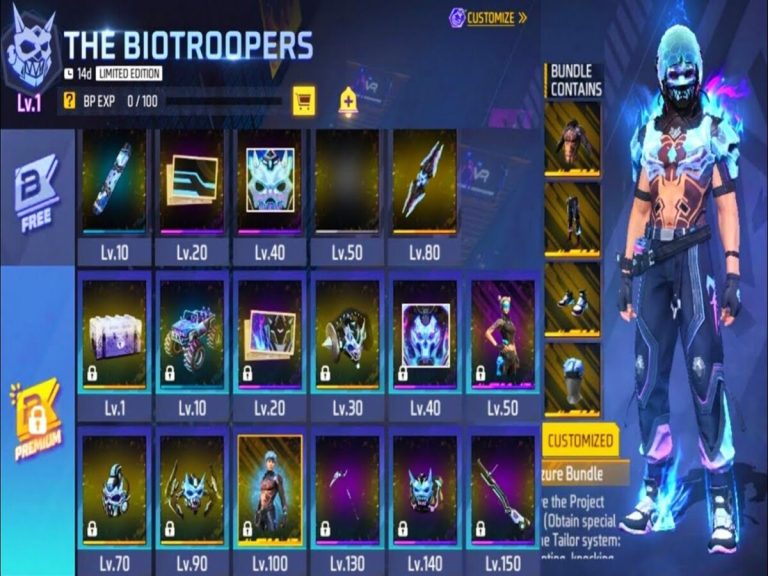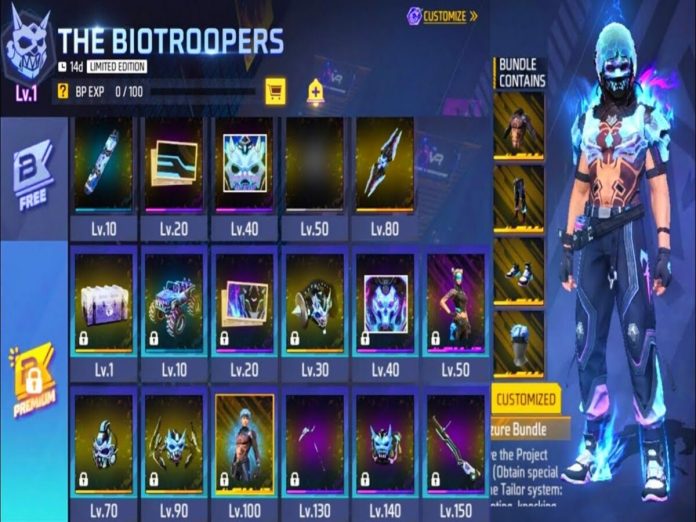 Garena has officially introduced the third season of Free Fire MAX Booyah Pass following the popularity of the first two seasons. Through this, they have added a broad variety of themed cosmetics to the battle royale game.
The third Booyah Pass season 3 began on March 1st, 2023. It has been named 'The Biotroppers'.  It is accessible till March 31st, 2023.
The Free Fire MAX Indian server the Booyah Pass Season 3 version available. t has a Free Pass Track that provides a few cosmetic items, but the most of the rewards are only available in the paid version.
The upgrade choices players have are Premium and Premium Plus. The first unlocks prizes up to 150 levels for 499 gems. The latter, however, costs 999 gems and entitles you to items up to level 200.
Free Fire Booyah Pass Season 3 Rewards
The Booyah Pass rewards in Free Fire have already been leaked to several users as part of the leaks from earlier in January 2023. Now, they are finally available in the game.
The following are some of the major rewards available:
Level 1 – Booyah Pass Pet Choice Crate and M79 Project Q (30 days)
Level 10 – Project Ether Skyboard and Project Ether Bundle
Level 20 – Project Qualia Banner and Qualia Wave Banner
Level 30 – Project Qualia Loot Box
Level 40 – Monster Truck – Project Q
Level 50 – Circuit Shorts and Project Azure Bundle
Level 60 – Project Qualia Avatar, Qualia Wave Avatar, and BP S3 Crate
Level 70 – Project Qualia Skyboard
Level 80 – Grenade – Project Q and BP S3 Crate
Level 90 – 2x BP S3 Crate
Level 100 – M79 – Project Q and BP S3 Crate
Level 105, 110, 115, 120, and 125 – BP S3 Crate
Level 130 – Project Sickle
Level 135 – BP S3 Crate
Level 140 – Project Q Backpack and BP S3 Crate
Level 145 – BP S3 Crate
Level 150 – Gloo Wall – Project Q and BP S3 Crate
Level 151 and above – BP S3 Deluxe Crate (Repeatable rewards for every 1 Battle Pass level-up)
Players of the game should login and use this opportunity to obtain the wonderful rewards that come with the Booyah Pass Season 3.
Also Read: League Of Legends Patch 13.5: Jinx Buffs Full Details