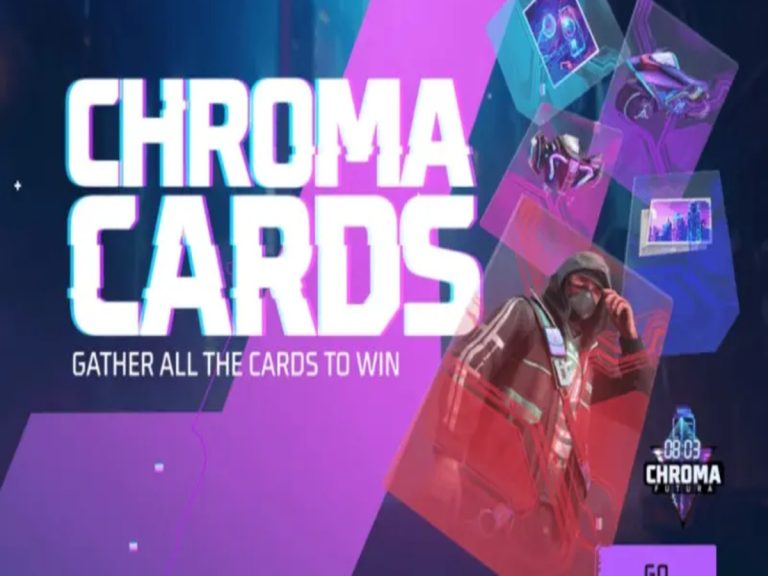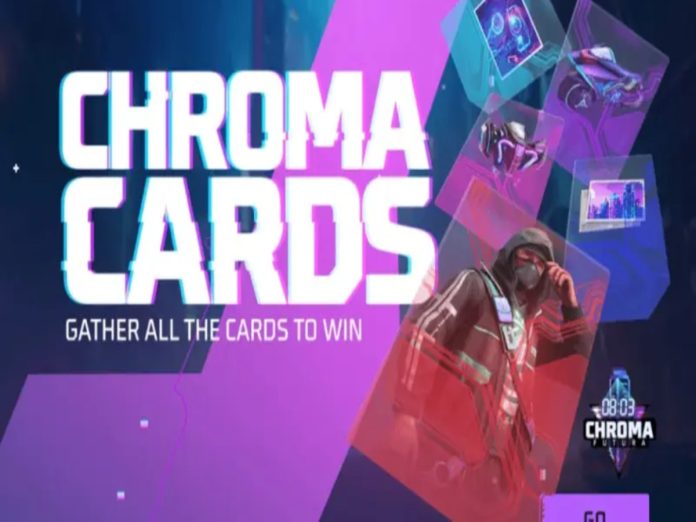 Free Fire MAX's Chroma Futura-themed events have officially started. These events are a terrific way to get in-game goodies. One of the most recent additions in terms of events is the Chroma Cards event.
The main cause of all the excitement surrounding the Chroma Cards event is the inclusion of a special costume bundle, the Jock Shock Bundle. It is an amazing costume that will improve the appearance of male in-game characters. A motorbike skin and a bag skin are just a couple of the many items that can be obtained as part of the event in addition to this bundle.
Free Fire Chroma Cards event
Beginning on February 24th, 2023, the Chroma Cards event will run in Free Fire MAX until March 10th, 2023. Players just need to gather a certain quantity of the following cards for this event: Green Avatar, Blue Banner, Purple Motorbike, Pink Backpack, and Red Bundle.
There are five phases to this event, and to go through each level, players must collect a certain amount of cards. For instance, at stage 1, they must obtain one card of each category. At stage 2, they must obtain two cards of each sort, and so on. In essence, the cards may be collected by spinning the unique "Chroma Data Chip" tokens.
There is a variety of missions for players to do, including playing games, taking down enemies, causing damage, and more. Players have the option to exchange/trade cards with their friends in addition to the standard methods, which should substantially aid in meeting these requirements quickly.
Chroma Cards Event Rewards
Stage 1: Technojoy Avatar
Stage 2: Technocity Banner
Stage 3: Motorbike – Techno Joy
Stage 4: Techno Joy BackpackStage 5: Jock Shock Bundle
Players should have enough time to finish the requirements for each of the five levels because the event is still running in Free Fire MAX until March 10. Free Fire players just have to fulfill the objectives, and getting the necessary cards should be easy.
Also Read: BGMI Team Hydra Part Ways: Here's Why