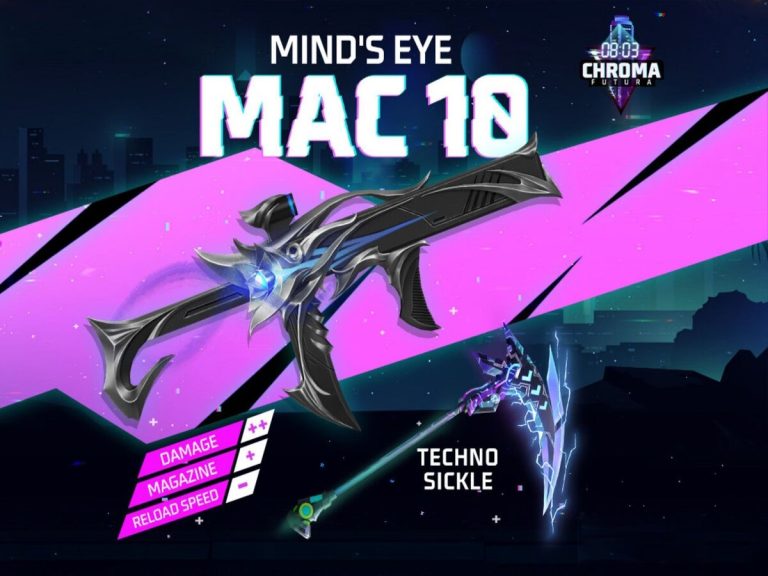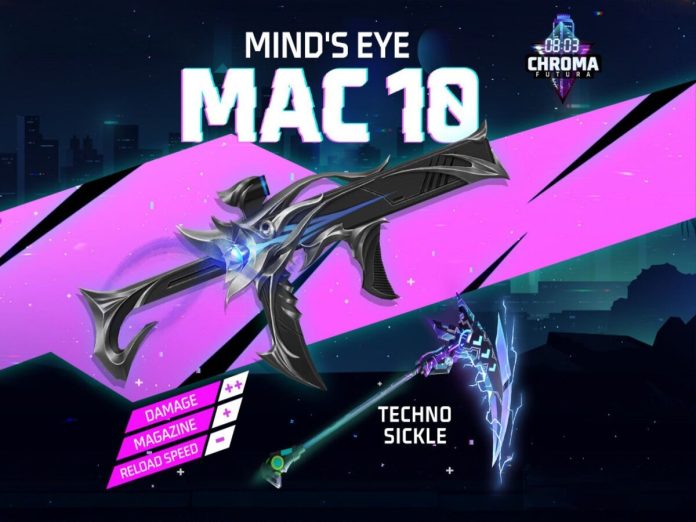 The Luck Royale is back in Free Fire MAX. The MAC10 – Mind's Eye and Techno Sickle are the two amazing major prizes offered by the Luck Royale, as anticipated by the leaks.
The initial spin of Luck Royale is not free, in contrast to many other versions. The rewards from the prize pool are only available to participants who have diamonds in their wallets.
On the Indian server, the new Free Fire MAX Faded Wheel is now available, which includes the MAC10 – Mind's Eye and Techno Sickle. The Free Fire MAX Faded Wheel began today, March 2, 2023. As it's a Luck Royale event, all of the rewards must be purchased, and participants have time till March 8, 2023.
Apart from the pistol and melee weapon skins, the event offers eight other rewards. You might not be able to collect them all, though, since in this Luck Royale, participants must take away two unwanted gifts before spinning the wheel.
Free Fire MAX Faded Wheel Rewards
The following group of prizes are included in the prize pool for the current Free Fire MAX Faded Wheel:
MAC10 – Mind's Eye
Melody Blast parachute
Techno Sickle
Full Stealth Backpack
Cube Fragment
Pumpkin Flames Weapon Loot Crate
Weapon Royale Voucher (Expiry date: March 31, 2023)
Diamond Royale Voucher
Victory Wings Loot Crate
Pet Food
The cost of the first spin is nine diamonds. The final eight spins will cost 499 diamonds, steadily increasing the cost of receiving the rewards.
This can be linked to the fact that there won't be any duplicates of the particular products, increasing the likelihood that grand prizes will be won. Eight items, including the rifle skin and sickle, may be purchased for a total of only 1082 diamonds.
How to get MAC10 – Mind's Eye and Techno Sickle
Follow the steps below to obtain the MAC10- Mind's Eye And Techno Sickle
Open your Free Fire MAX accounts and select the option on the left side of the page: the Luck Royale area.
You will see a lengthy list of events on the screen; you must choose the option for "Mind's Eye MAC10."
Choose two undesirable rewards from the list of ten alternatives, as you would with any Faded Wheel, and then confirm your choice.
You can spin the required number of times to collect the objects once the reward pool has been established.
It is a terrific value that all eight rewards are assured in just eight spins. Using the Armory tab in the weapon area, the legendary MAC10 – Mind's Eye and Techno Sickle may be equipped by Free Fire players.
Also Read: Splatoon 3 Fresh Season Update Full Patch Notes, Details