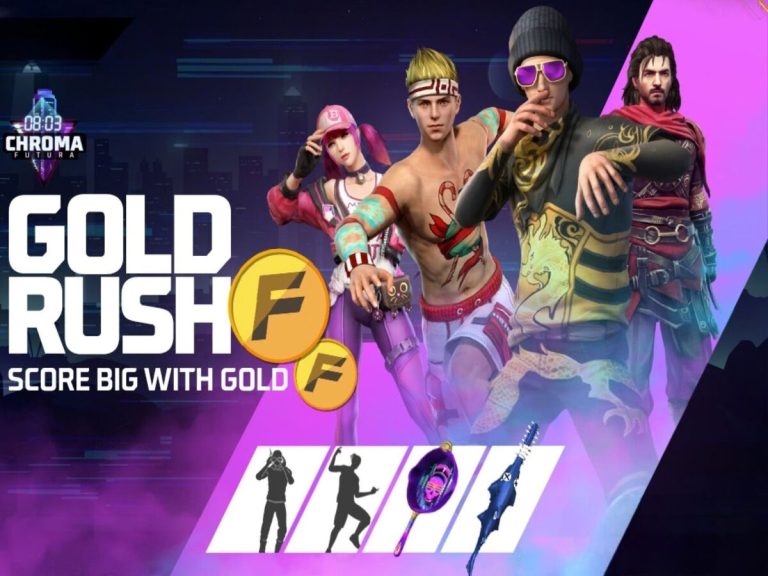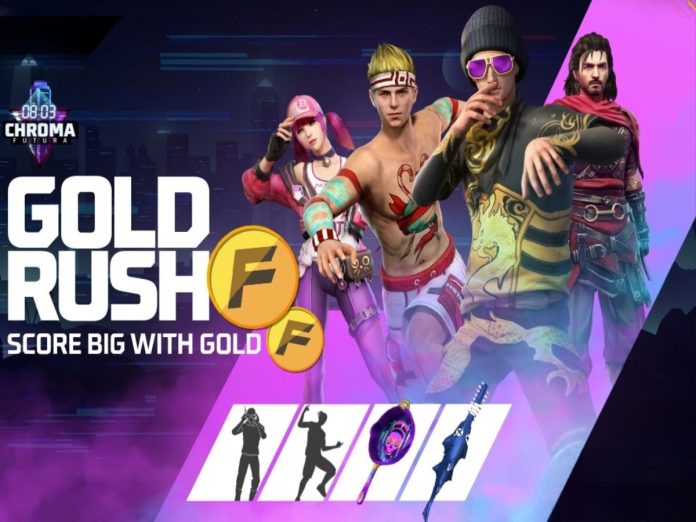 The community is raving about Gold Rush, a brand-new Luck Royale that Garena has released into Free Fire MAX. A variety of premium in-game items, such as several costumes, emotes, and weapon skins, are included in the newest update to the battle royale game.
As the name clearly indicates, users must use money to make spins in order to purchase these exclusive items from the gacha. Users benefit since they may obtain gold within the game and don't have to spend real money on it.
Free Fire MAX Gold Rush Event
On March 7, 2023, the new Gold Rush was added to Free Fire MAX, and it will be playable until March 20, 2023. Players can perform spins during this period using gold instead of diamonds to receive a reward at random.
A set of 11 spins may be made for 5000 gold, which is a great value compared to the 500 gold cost each spin. Although there is no set likelihood for getting a certain item, the luck factor rises with each skin. Your odds of winning the top prize rise as a result. After you've gotten your hands on the rewards, it will, however, reset.
Rewards
The following items may be found in the new Gold Rush event:
Bullet Dance Bundle
Frosty Beach Bundle
The Aurous Ascension Bundle
Meow Pro Pitcher Bundle
Mind it!
Bring it On!
Swordfish
Pan – Sauce Swagger
Reindeer Backpack
Swordsman Legends Loot Box
Secret Clue
Bonfire
Supply Crate
Armor Crate
Violet Fear (G36) Weapon Loot Crate
Violet Fear (Charge Buster) Weapon Loot Crate
Lunar New Year Weapon Box
Lightning Strike Weapon Loot Crate
Players may also earn additional rewards by spinning a certain number of times over the week in addition to these items. The specifics of it are as follows:
Violet Fear (G36) Weapon Loot Crate – 20x Spins
Violet Fear (G36) Weapon Loot Crate – 60x Spins
Lightning Strike Weapon Loot Crate – 100x Spins
How to get rewards in Free Fire MAX Gold Rush Event
Go into your Free Fire MAX account and select the Luck Royale option from the menu on the left to open the page.
From the list of possible choices, pick Gold Rush.
Spin the required amount of times up until you've won the desired item.
Most cosmetics may be equipped from the vault during weapon skin through the appropriate section after being acquired.
Also Read: BGMI Ban: Popular Indian Gamers Express Their Views About Return Date