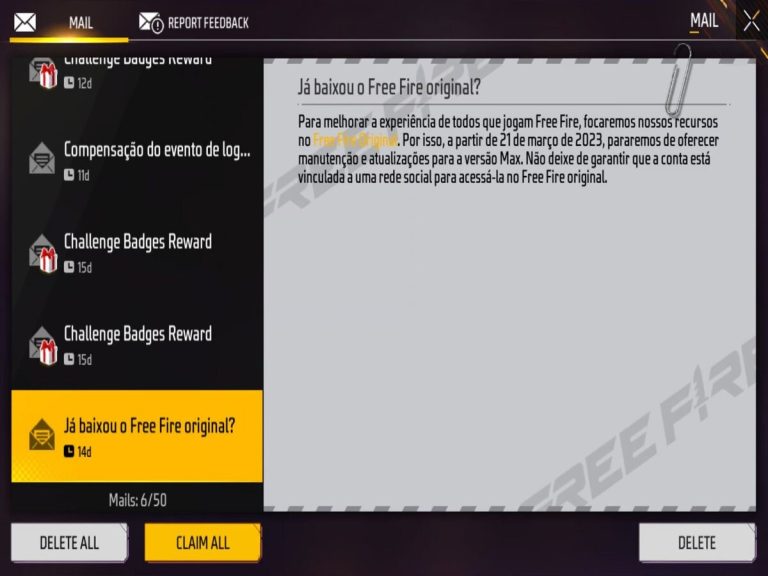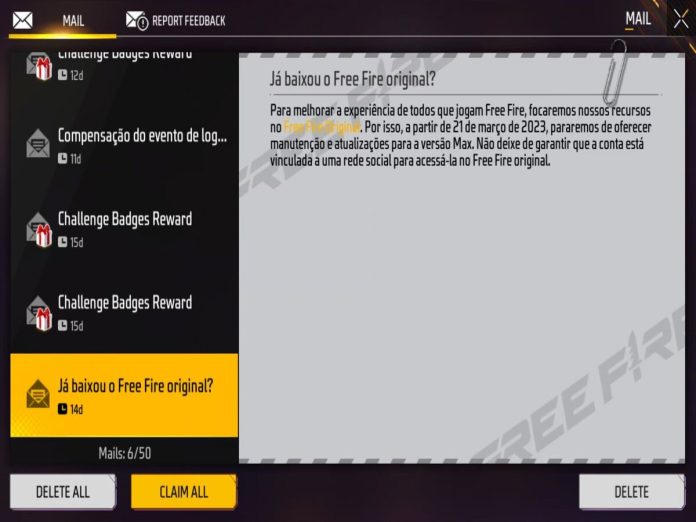 Garena appears to have revealed information on the future of the battle royale game's MAX version in a recent in-game message. This was sent to Free Fire players on the Brazilian server.
The statement said that going forward, the game's original version will receive the majority of the attention from the developers. It further said that they will discontinue offering updates and support for the enhanced version.
Free Fire MAX is coming to an end on its Brazilian server. The in-game statement suggests that the creators will concentrate on the game's original version. The statement read as follows:
"To improve the experience for everyone who plays Free Fire, we will focus our resources on Free Fire original. Therefore, effective March 21, 2023, we will stop providing maintenance and updates for the Max version.
Be sure to ensure that the account is linked to a social network to access it in the original Free Fire." This made Indian Free Fire fans worry about whether the same would happen on the Indian server.
Will Free Fire MAX be discontinued in India?
Free Fire has been banned in India for more than a year. Therefore, this announcement has many Indian fans perplexed about the future of the MAX version here.
However, there haven't been any reports of FF MAX becoming unavailable in India. Fans thus need not worry as they await Garena's definitive statement about the status and future of the title.
The in-game "News" section of Free Fire MAX in India features two new announcements that have been uploaded by the FF MAX Operations Team connected to the Indian server.
Such notices, therefore, suggest Garena's attempts to raise the game's quality and further eliminate the possibility that it would be banned in India. 
The removal of Free Fire MAX in the country's server looks less plausible, given other regions have Free Fire as the original version, which India does not. Therefore, this announcement will mostly not be applicable to the Indian server.
Also Read: Valorant: Gaia's Vengeance 2.0 Weapon Bundle Leaked, Full Details