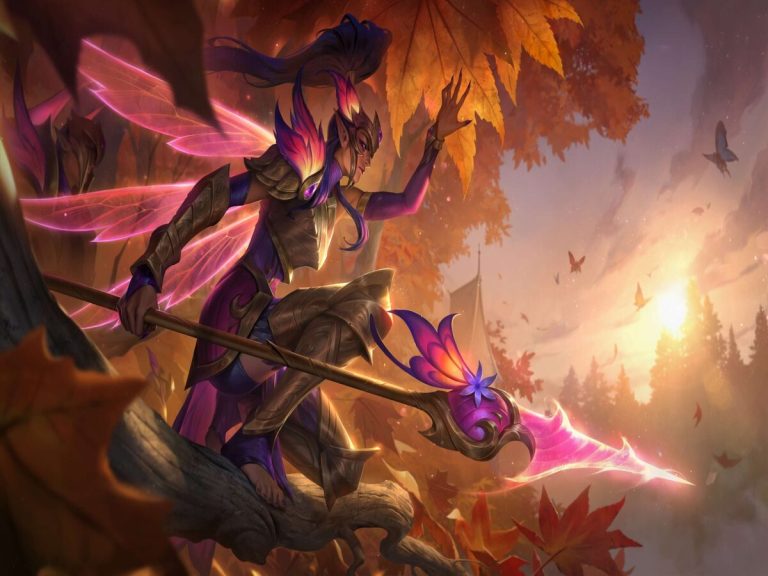 Riot Games has already given some insight into a few things that fans can anticipate from League of Legends patch 13.6 when it eventually goes live, which is just a week away.
There will be a good amount of balance updates in League of Legends patch 13.6, with the buffs coming to Vayne and Galio being some of the biggest highlights.
On the other side, Yuumi will once more be toned down, and the Chemtech and Infernal Drake's dragon kill buffs will also be decreased.
The League of Legends developers made the following comments about the update: "Experimented last week with no long preview. Early feedback on changes in a condensed location was still helpful for us, so we back.
Resists on Yuumi R are removed. We want to give windows for host to be bursted, but keep Yuumi fantasy of getting all waves off to keep host alive"
Some of these are tentative, thus the final update might not reflect their accuracy. Before releasing them with the 13.6 patch, the League of Legends developers will test them out on PBE servers.
League Of Legends Patch 13.6 Release Date
League of Legends patch 13.6 will be released on March 23, 2023.
Champion buffs
Vayne
Passive MS: 30 >>> 45
AD Ratio: 60-80% >>> 75-115%
Q buff duration: 7s >>> 3sW %
HP Damage: 4-12% >>> 6-10%
Galio
E Cooldown: 12-8s >>> 11-7s
W Damage Reduction: 20-40% (+8% MR) >>> 25-45% (+12% MR)
Base Mana: 377 >>> 400
Passive Damage: 75 – 255 >>> 80 – 280
Talon
W Mana Cost 55 / 60 / 65 / 70 / 75 >>> 50 / 55 / 60 / 65 / 70
R Damage: 90 /135 /180 >>> 90 /145 / 200 Ashe (ADC)
Ashe (ADC)
Passive damage: 110% + Crit Chance >>> 115% + Crit Chance
Champion nerfs
Yuumi
Q CD: 7.5-6.25 >>> 6.5
Q Mana: 50-75 >>> 50-100Q Range/Speed reduced
R Bonus: 20-60 Resists >>> Removed
Aurelion Sol
E CD: 12-10 >>> 12
Stardust required for R2: 75 >>> 100
R1 Stun Duration:1.25 >>> 1
R2 Knockup Duration:1.25 >>> 1
R1 Cast Range: 1250 >>> 1100
R2 Cast Range: 1250 >>> 1100
Veigar
Base HP: 575 >>> 550
Base AR: 21 >>> 18
W Damage: 100-300 >>> 85-305
System buffs
Nashor's Tooth
Ability Haste: 0 >>> 15
Total Cost: 3000 >>> 3200 Build Path Adjusted
System nerfs
Dragon
Dragon Kill Buffs reduced "10-15%
Bloodthirster
Shield: 180-450 (level 9-18) >>> 100-400 (level 8-18)
Navori Quickblades
Cooldown refund:15% >>> 12%
Lethal Tempo
Ranged attack speed: 30-54% (maxes at level 12) >>> 24-54% (maxes at level 18)
Legend: Bloodline
Maximum life steal: 6% >>> 5.25%
Max HP: 100 >>> 85
Also Read: Valorant: Sentinels Player SicK Released After Criminal Trespassing Charge