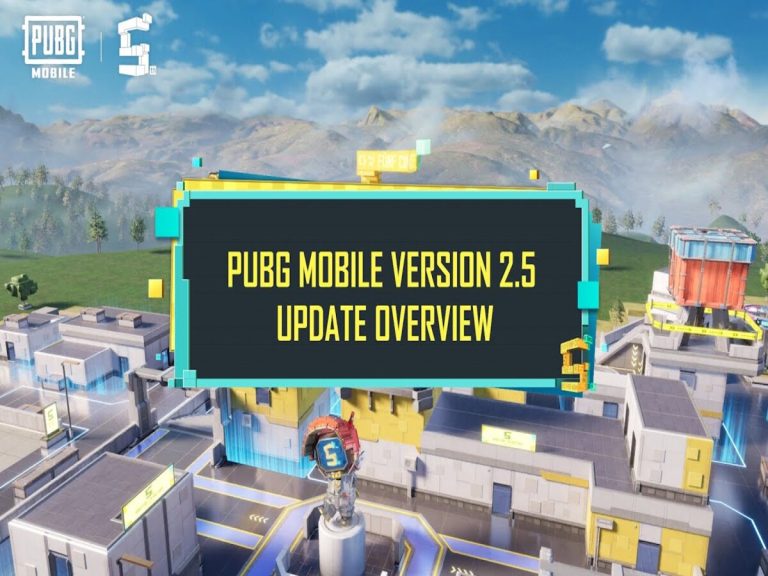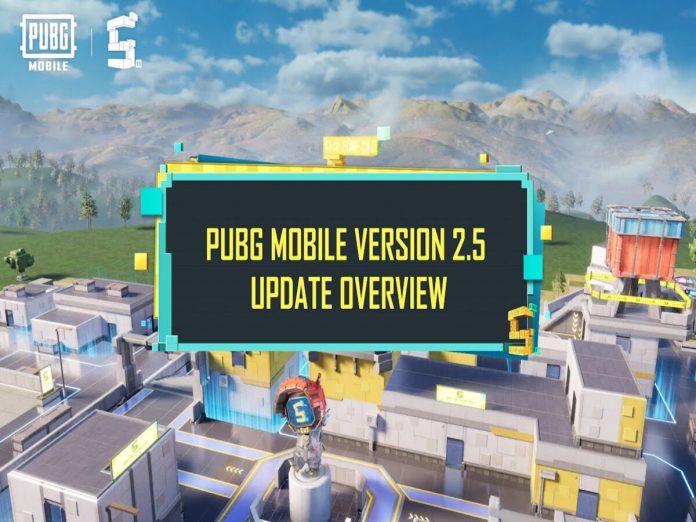 The PUBG Mobile 2.5 update's release date is rapidly approaching. A new update is on the way, and PUBG Mobile players will soon get access to the most recent version after a temporary period of beta testing in February and March.
The PUBG Mobile 2.5 update's patch notes, which provide a thorough summary of the material planned for players, have been made available by the developers.
The new game modes are also creating a lot of interest in the community, even if the fifth-anniversary celebration is the major emphasis of the most recent update.
There are also the usual bug fixes and general improvements. You can find the official patch notes for the PUBG Mobile 2.5 update below.
PUBG Mobile 2.5 update patch notes
5th Anniversary-Themed Gameplay
Brand New Environments
Imagination Plaza: A 110×110 area that contains loads of crates.
Imagination District: A 60×60 area with supply rewards that can be obtained after occupying locations.
Themed Gameplay Items & Features
Block Cover: They are found in crates across the map and come in 3 shapes. After using Block Cover, it will create a wall that can be used for several purposes.
Portable Trampoline: These can be picked from the ground or received through crates. Use them to bounce in the air and move around.
Dual-Purpose Cannon: Dual-Purpose Cannon can be obtained from crates or the ground. Players can use them to launch themselves or launch throwables farther away than usual.
Supply Converter: Players can receive new supplies by converting them 2-for-1 using the device found in the backpack.
PUBG Mobile New World of Wonder Mode
Map Templates
Bird's Perch: 100×100 empty map template.
Coral Reef: 300×300 empty map template.
Jade Realm: 500×500 empty map template.
Erangel: 8000×8000 empty map template.
DIY Gameplay Experience
Players can design their own scenery by employing the various buildings, decorations, and objects officially made available.
Gear Front Updates
Maps: Erangel and Livik
Jet-Boost Board skill: Use to travel quickly in mid-air using a Jet-Boost Board.
PUBG Mobile Payload Mode Updates
Tank: Armored and powerful tanks made available in Payload Mode.Tank Air Drops: Use the special Tank Flare Gun to call a tank.
Shop recalls: Users can use Shop Tokens at Supply Shop to recall eliminated teammates.
Supplies: The chance to get M202 quad-barrel rocket launcher from the Super Air Drop and Super Weapon Crate.
PUBG Mobile Metro Royale Updates
New Workstation feature: From the Lobby, players can dismantle Locked Crates via the Workstation. Dismantling will take some time, and they will subsequently receive rewards with a slight possibility of acquiring Fabled Equipment.
New equipment protection feature: Players can use Metro Cash on the Loadout page to get equipment protection service.
Elimination Broadcasts will be played during gameplay.
Issues with floating items fixed and improved layouts in Misty Port.
The firing interval of grenade launchers was fixed
PUBG Mobile Map Updates
Livik map: The waterfall effects have been improved. (Available with release of PUBG Mobile 2.5 update)
Erangel map: IP collaboration statues are added to Erangel, and players can approach them to receive rewards. (Available from April 14, 2023)
Firearm Adjustments & Updates
Firearm placement adjustment
NS2000 shotgun is available in Livik.
Light Machine Gun balance adjustments
DP28: Improved default ammo count, hip firing accuracy, and limb damage. Running speed also slightly improved.
M249: Improved base damage, lowered horizontal and vertical recoil, and lowered muzzle movement while firing.
Tactical attachment and slots
Players can equip DP28 and M249 with the Gun Shield attachment.
Firearm animation adjustments
Reload animations of S1897, DBS, Win94, Kar98K, Mosin-Nagant, M24, and AWM have been improved.
Firearm inspection animation is available for all firearms other than pistols, crossbows, and melee weapons.
Vehicle placement adjustment
Monster Truck is available in Miramar.
New Gameplay: Nusa Tycoon
For the duration of the event, every player will receive their own island. They will be able to upgrade buildings on the island and increase the island's prosperity by using Nusa Coins.
Players will notice an improved button graphic in the Lobby as prosperity rises. They can upgrade the buildings and manage the island to unlock more modern appearances.
New PUBG Mobile Season: Cycle 4 Season 11
Rewards: C4S11 Glasses, C4S11 Set, C4S11 Parachute, C4S11 – Groza, C4S11 Mask, C4S11 Cover.
The Tier Protection displayed in the Lobby has been improved.
The display of the Season Shop has been improved.
Players can share Season Recaps to Moments and Clans.
Also Read: Marved Joins Sentinels Valorant Roster After SicK's Suspension