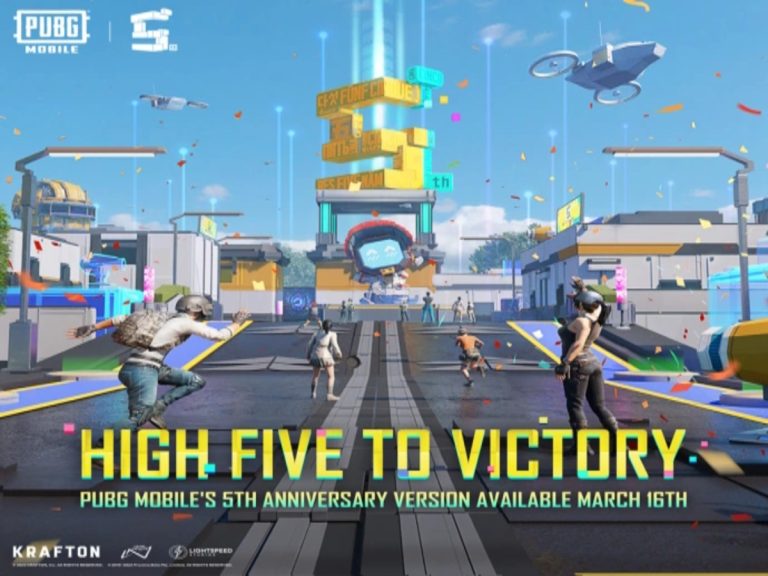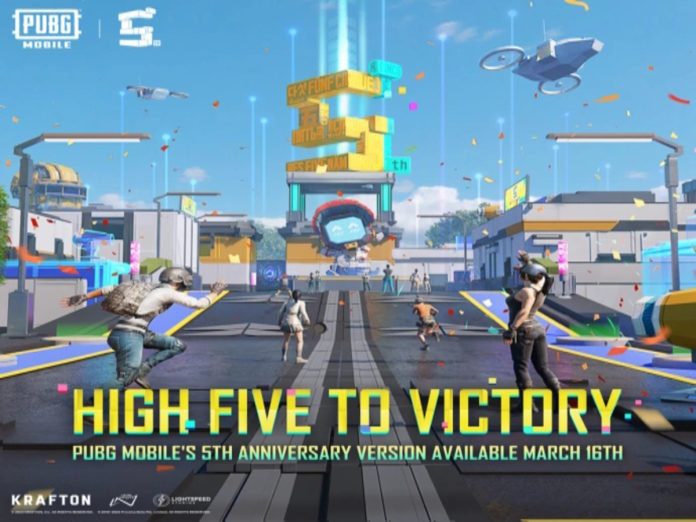 PUBG Mobile has been a global sensation among mobile gamers over the past five years. The developers of the game announced a fresh update on the game's official Twitter account to mark its fifth anniversary. This PUBG Mobile 2.5 update will bring in a slew of events and rewards for players.
Additionally, the game's official redemption page has already started giving gamers fantastic gifts as part of the fifth-anniversary celebrations. PUBG Mobile gamers worldwide may input this code: 20230321 to earn free in-game prizes. They must keep in mind, though, that the code is only effective until March 15.
PUBG Mobile 2.5 update
The fifth-anniversary update, also known as the PUBG Mobile 2.5 update, will be published on March 16. This is according to a tweet that was shared a short while ago. The tweet featured a photo with the number "5" put on top of it.
It also showed the in-game characters walking towards the Imagination Plaza. "High Five to Victory" will be the update's tagline.
According to the release, the next update will also include a new season (Cycle 4 Season 11). It will also include a new RP (Month 21 Royale Pass). This will be added to the title a few days after the most recent update has been added, as is customary with the most recent changes.
PUBG Mobile 2.5 update release date
Tencent Games has been tweeting often over the past several days. Earlier last week, a developer tweeted a teaser for Imagiversary's new themed mode. The message states that on March 18, the Imagiversary mode will be added to the game, formally launching the fifth-anniversary theme.
The Imagination Plaza is one of the things that will be included in the new mode and is featured in the teaser. The Imagination Plaza will be placed in the classic map of Erangel as described, and players will swarm there to get their hands on awesome riches, making it a hot drop.
Also Read: PUBG Mobile: How To Download Global Version In India