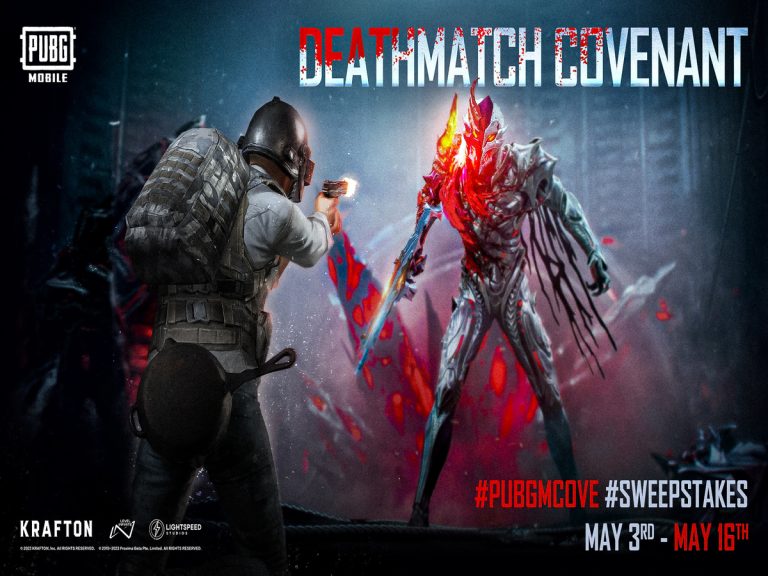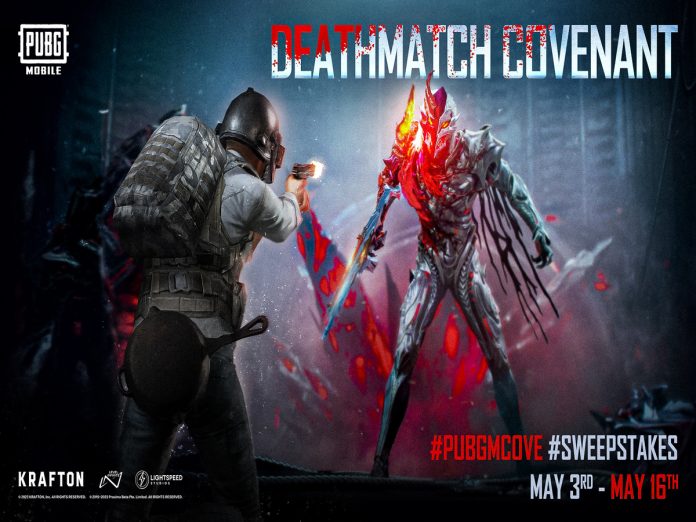 PUBG Mobile has released a new event called the Deathmatch Covenant event for the players, awarding a humongous prize money.
So PUBG Mobile players can start playing in Deathmatch mode and search for their Bloodstained Nemesis.
Join the most recent PUBG Mobile Event for a chance to win free UC valued at $100 USD. Here are all the details about the event.
How to participate in the PUBG Mobile Deathmatch Covenant event?
Send the developers of PUBG Mobile your finest in-game Deathmatch videos and images! Last stands, team wipes, and more, use your creativity to capture the best moments.
How to submit your entries?
Take pictures and record your greatest performance from the Deathmatch in PUBG Mobile.
Put your best work online using the hashtags #PUBGMCOVE and #SWEEPSTAKES.
After completing this step, you will have successfully submitted your entries. You are now eligible to win a $100 USD UC Prize.
Contest Dates
This challenge will run from May 3 at 12 p.m. PDT until May 16 at 11:59 p.m. PDT. Ensure that you send in your entry before the deadline so that you have a chance at winning the rewards.
PUBG Mobile Deathmatch Covenant Event Rules and Rewards
For this event, there will be five (5) randomly chosen winners.
The prize is $100 USD in UC for the winners.
PUBG Mobile players are allowed to join the contest more than once, but if they are chosen as the winner, all of their previous submissions will be rejected.
Any member of the community who is discovered utilising numerous social media accounts in an effort to win multiple prizes will be disqualified from the event and prohibited from participating in any subsequent events.
Stolen content is not tolerated on PUBG MOBILE. You will be disqualified from the event and prohibited from participating in any contests or sweepstakes if it is discovered that you used stolen content.
The event requirements are quite simple, so PUBG Mobile players should not miss this opportunity.
Hop into the game and get started immediately!
Also Read: Fortnite x Star Wars – Guide To Find Lightsabers In The Game