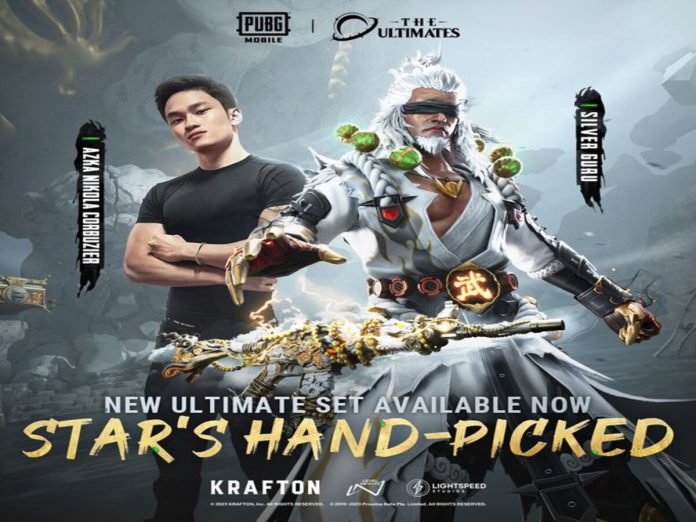 PUBG Mobile has witnessed several new collaborations, skin, and outfits recently. The game is constantly updated with new features and additions. This is one of the primary reasons why PUBG Mobile has received so much love from the gaming community. The most unique and unheard-of collaborations have been seen in PUBG Mobile. Let us take a look at the most recent one.
PUBG Mobile Silver Guru set
Now, a collaboration between PUBG Mobile and Indonesian martial arts master Azka Nikola Corbuzier has been announced by Level Infinite. The partnership introduces a new Ultimate Suit to the game called the silver guru set.
The newly added Martial Showdown mode in the game is followed by a brand-new set that is based on a martial arts master. The event part of the game is where players may purchase the Silver Guru Set. The Silver Guru event, where participants must pay UC to enter to win, can be found in the game's event section.
PUBG Mobile announced the new Silver Guru set on Twitter by saying, "Welcome the famous Indonesian Martial Arts Master Azka Nikola Corbuzier to our #PUGBMOBILE icon family for our Ultimate Suit: Silver Guru!"
It is a wonderful addition to the already interesting game. This event is part of the PUBG Mobile 2.4 update. The addition of a new gun is one of the version's other standout features. There will be a new rifle named Honey Badger with 7.62 ammunition available.
In addition, the Spiderman Web shooter was back along with a theme mode called Martial Arts mode (Martial Arts Arena). Also, a brand-new vehicle and a grapple hook are on the list of potential additions.
The set is definitely one that should not be missed by PUBG Mobile players. Therefore, players should log in to the game and grab the Silver Guru set as soon as possible.
Also Read: Free Fire MAX: New M.O Ring Event Details, Rewards, All You Need To Know