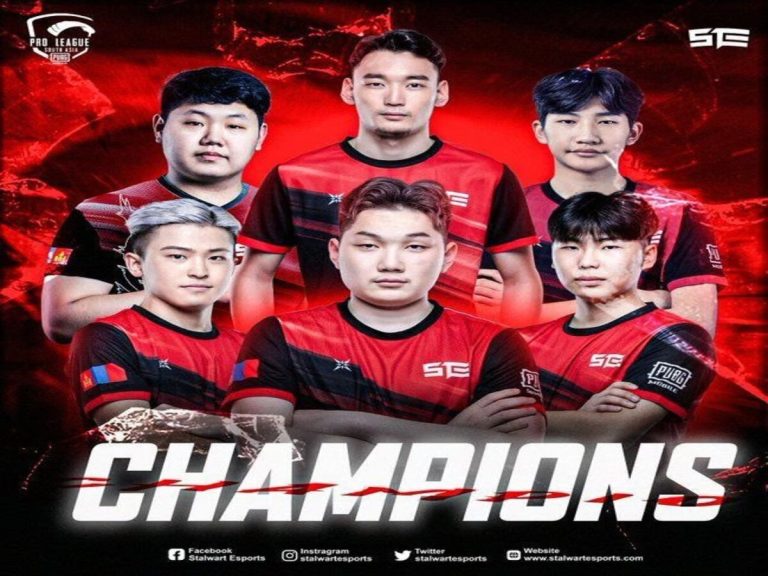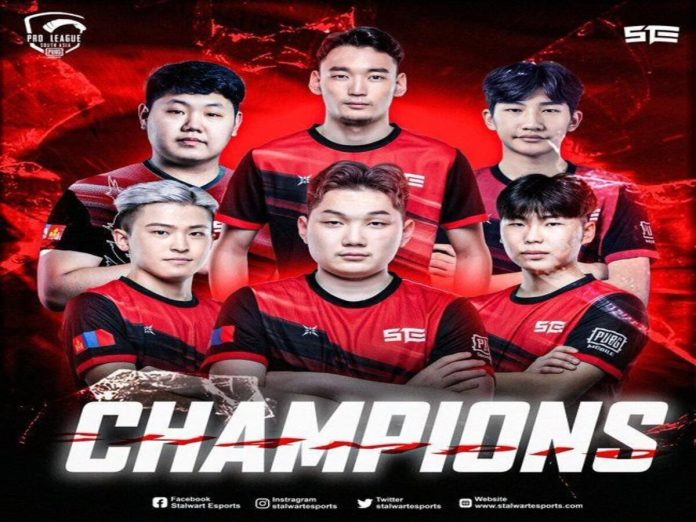 The PMPL South Asia Spring Grand Finals 2023 has come to a close after some thrilling matches and captivating gameplay.
Stalwart Esports from Mongolia emerged as the champions. They were able to win the coveted title owing to their outstanding efforts on the last day of the tournament.
In the finals, the team scored a total of 209 points. The squad performed admirably in both the League stage and the Grand Finals of the PUBG Mobile: PMPL 2023 South Asia Spring with their outstanding skills.
NB Esports lost both of their last matches, thereby ending their chances of winning the trophy despite being in first place until the 16th game. When the day was over, they were only six points short of taking the top place.
PMPL 2023 South Asia Spring Overall Standings
Stalwart Esports
NB Esports
4Merical Vibes
Skylightz Gaming
DRS Gaming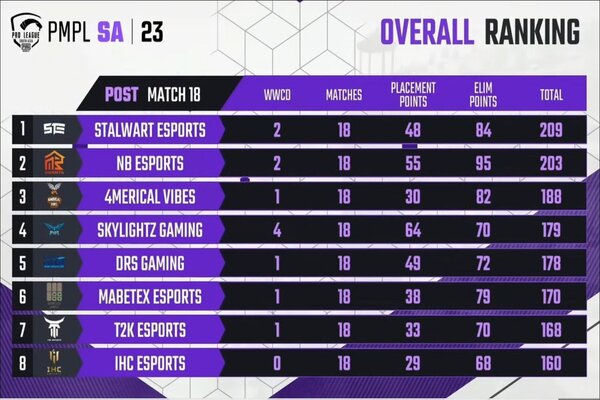 4Merical Vibes, who had been playing well during the League stage, had a mediocre Grand Finals, finishing in third place with 188 points.
All three podium positions were taken by Mongolian teams.
Although having a terrible performance on Day 1, Skylightz Gaming had an incredible turnaround over the following two days, ultimately taking fourth place.
DRS Gaming, who had previously taken second place, performed poorly on Day 3 and was forced to settle for fifth place.
T2K, who took third place in the League stage, ended seventh in the Finals.
Prize Pool Distribution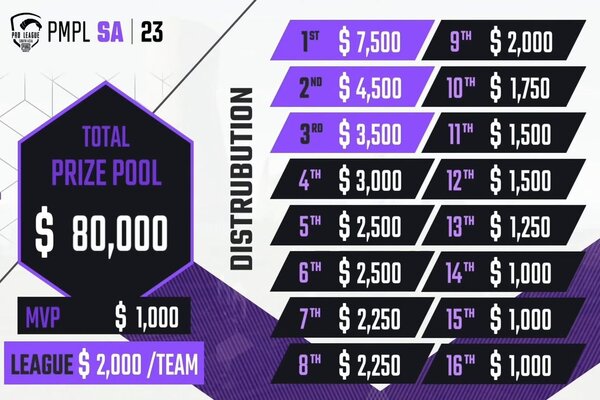 All competitors received a share of the $80K prize pool for the PMPL competition. Stalwart Esports received a total of $9.5K.
4Merical Vibes got $5.5K, while NB Esports received $6.5K.
PMPL 2023 South Asia Spring MVP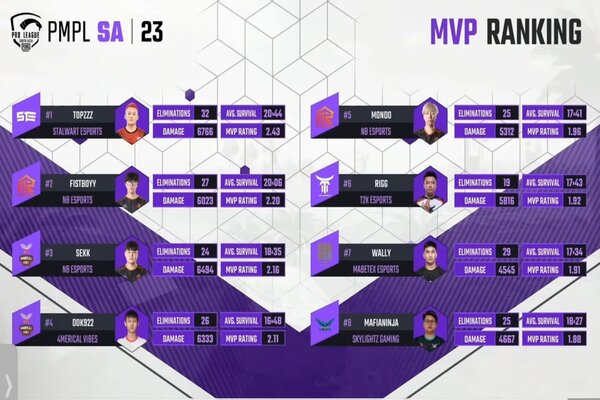 Topzz of Stalwart Esports earned the title of the tournament's MVP, receiving an additional $1K. He had 32 eliminations to his name and a total damage of 6766.
The top twelve teams from the finals have qualified for the 2023 South Asia Championship, which will begin on April 27 and feature eight more teams from PMPL Pakistan.
Also Read: PUBG Mobile: PMSL SEA Spring 2023 Champions – Alter Ego, Final Rankings, MVP