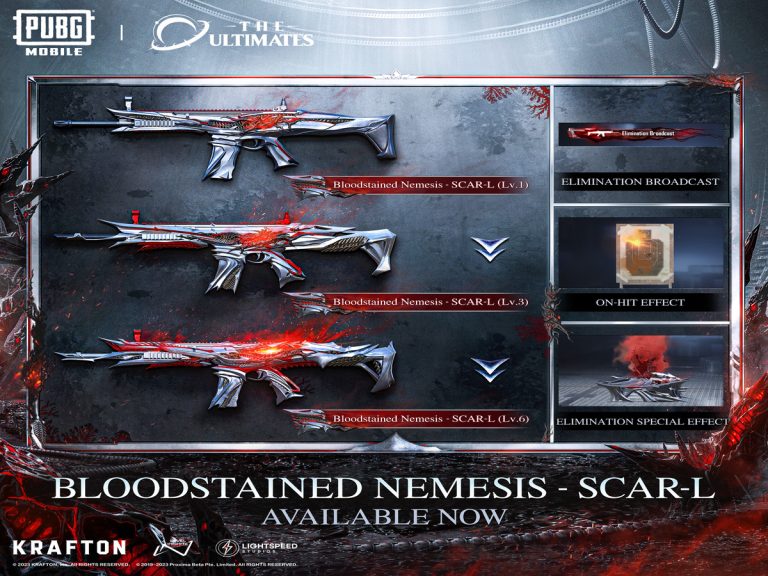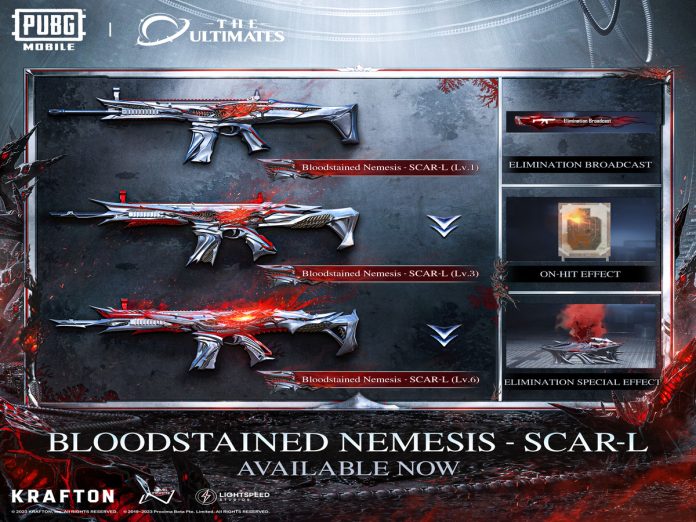 Each day, PUBG Mobile is providing fresh surprises to its players. Events are released in the game frequently, keeping the players engaged and constantly captivated by the game.
The new PUBG Mobile Golden Moon event was recently released to honor Ramadan month. The Battlegrounds will soon receive a new Themed crate, Ultimate Set, in-game event, and other items thanks to this event. 
PUBG Mobile players will soon see the release of a brand-new Bloodstained Nemesis Ultimate set for PUBG Mobile!
Players can grab the new X-Suit and the Bloodstained Nemesis SCAR-L.
The developers of PUBG Mobile have unveiled the PUBG Mobile Bloodstained Nemesis crate in honor of Ramadan. 
Read ahead to find out more details about this event.
PUBG Mobile x The Ultimate
In the game, players will encounter new crates, rewards, and events. You may now use the Workstation to open Locked Crates from the Metro lobby.
It takes some time to disassemble, but once you do, you can get rewards with a slim possibility of getting fabled gear.
Additionally, Speed Boost Vouchers may be used to hasten the breakdown. A small quantity of Metro Cash may be used to purchase Speed Boost Vouchers in the Black Market's Hot Items area.
After completing event missions, Locked Crates are available for free. They can also be bought in the Black Market's Hot Items section for a small sum of Metro Cash.
On the Loadout page, you may use Metro Cash to pay for equipment protection services.
There is a possibility that you will drop one fewer item after purchase if you don't evacuate. Equipment protection can be used once.
PUBG Mobile players should make use of this time until the event comes to a close to gaining these stunning sets and crates.
It is undoubtedly a wonderful addition to your inventory. So grab it before it's gone!
Also Read: PUBG New State Mobile Battle Adda Grand Finals Results, Rankings, Highlights