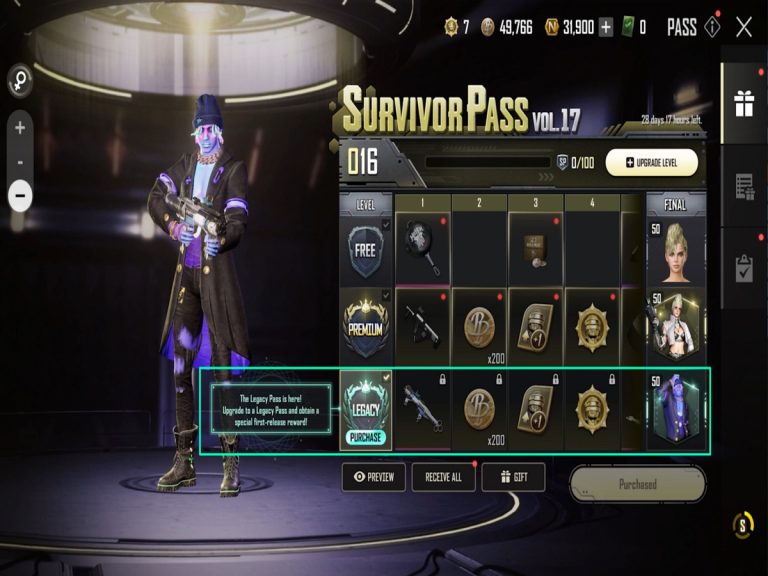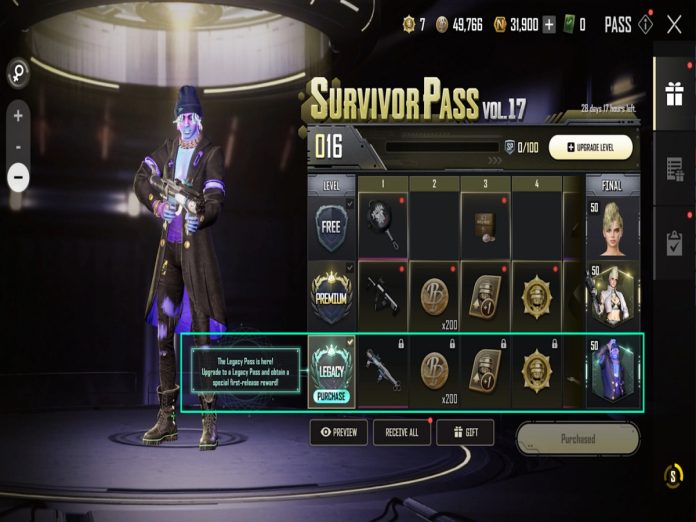 The new Survivor Pass Volume 17 in New State Mobile has been avidly anticipated by players all over the world who want to expand their collection with new cosmetics and other rewards.
Much to the delight of the fans, the New State Mobile Survivor Pass Vol. 17 is now live in the game.
Players can finish the Survivor Pass tasks to quickly move up the ranks. By progressing through levels in New State Mobile Survivor Pass Vol. 17, players will receive outstanding and unique rewards.
New State Mobile Survivor Pass Mission Renewal
There will be more extreme missions where participants can earn more SP. Despite the fact that Extreme tasks are harder to complete than normal missions, New State Mobile players can still get more Chicken Medals for doing so.
The story missions that used to expose players to New State's story and characters have been removed. Developers of New State Mobile stated that they intend to present the story and narrative in a unique way and will thus, bring in a new way to do so.
The face skins that players used to receive as story mission rewards will now be awarded once they achieve Survivor Pass Level 50.
The developers of New State Mobile have also increased the Survivor Pass payouts for the daily tasks. The reward for sign-in tasks has risen from 25 to 50.
The mission reward for "Stay alive for a total of 30 minutes" has been also raised from 15 to 30. Additionally the mission reward for 'Play BR mode once' has also been increased from 15 to 30.
Survivor Pass Vol. 17
The Legacy Pass has now been introduced in the game. Players can get rewards from earlier Premium Passes if they switch to a Legacy Pass. 
Players can get brand-new skins that haven't been published before as Legacy Pass rewards to commemorate the launch of the Legacy Pass. After buying a Premium Pass, you can buy a Legacy Pass.
The New State Mobile Survivor Pass Vol.17 also features the return of the Hipster Zombie Set. "Maria Gayle" of Mayhem is the main character of Survivor Pass Vol. 17.
To receive a free character, you must reach a certain pass level. By upgrading to the Premium Pass, you can obtain the "Mayhem Maria Gayle" costume sey. Players can also buy a Premium+ Pass to get more benefits.
Also Read: PUBG Mobile: PMPL South Asia 2023 Spring Week 1 Overall Rankings, Highlights