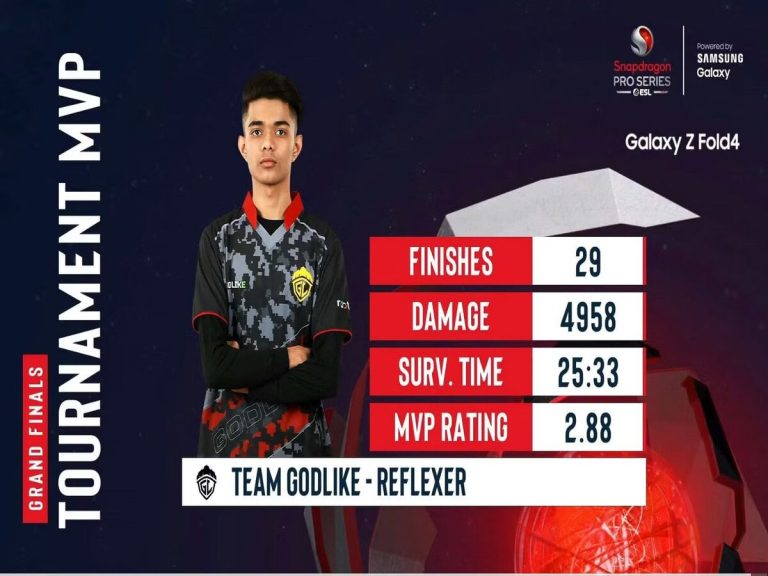 At the PUBG New State Pro Series, Team GodLike put up a valiant fight but was unable to win the title. Due to his outstanding performance in the Grand Finale, Reflexer, a member of this team, was named the competition's MVP. He received a cash reward of 3.20 lakh.
He displayed his prowess to secure 29 kills at a superb average of 2.41. His aggregate damage was 4958 HP, earning him an excellent MVP score of 2.88.
He lasted an average of 25 minutes, and 33 seconds. The player's kill contribution was a staggering 44.61%, which helped his team escape several precarious situations in the PUBG New State Pro Series.
With a total of 17 frags, Criminal from Skylightz Gaming secured second place in the MVP rankings. Sarang from Team XO amassed 17 kills and took third place in the MVP standings, aiding his group in winning the championship.