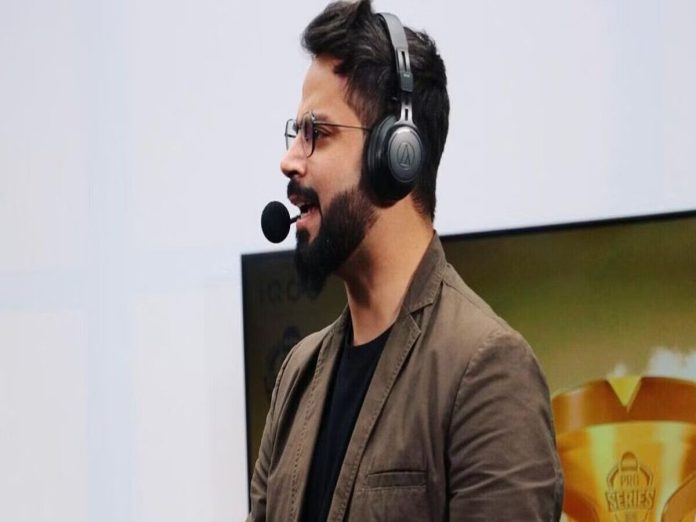 Krafton has issued instructions to event organizers to refrain from hosting unauthorised BGMI competitions. The publisher of BGMI has also requested that organisers and participants stop broadcasting games or scrims associated with BGMI, according to S8UL co-founder Lokesh "Goldy" Jain.
This came at a time when a lot of positive news surrounding the BGMI ban was afloat. This, therefore, shocked the fans of the game.
Everyone was taken aback by the South Korean game studio's abrupt action. Prominent esports commentator Piyush "Spero" Bathla has offered his thoughts on the possible causes.
During a recent stream, Spero discussed Krafton's decision to end all unauthorised Battlegrounds Mobile events in India. 
Spero on Krafton's BGMI decision
Piyush "Spero" Bathla spoke about Krafton's recent decision. He stated:
"There was Krafton's official New State tournament that was going on, and, you know, nothing else is allowed during such period.
Remember that whenever Krafton's official tournament, be it BGMI or New State, is taking place, at that time, no other tournament of BGMI or New State is allowed.
And at that time, such tournaments (unofficial) were happening without any permission or approval."
He also added that people cannot organize Krafton's tournaments according to their own whims and fancies. Spero compared the warning given by Krafton to yellow cards in FIFA.
He stated that if organizations ignore Krafton's warning and continue to host BGMI tournaments, it might lead to them getting banned from conducting any tournaments in future. Teams will also be informed that they are not to play at such tournaments. 
Spero was once more asked about BGMI's return date in a recent stream. Spero addressed the BGMI unban while talking about the anticipation and good vibes around the game.
He said that Battlegrounds Mobile India is generating a lot of buzz, and that he wants the game to come back as soon as possible. He cautioned his supporters, nevertheless, to be skeptical of the leaks.
Also Read: PUBG Mobile 2.5 Update APK Download Guide