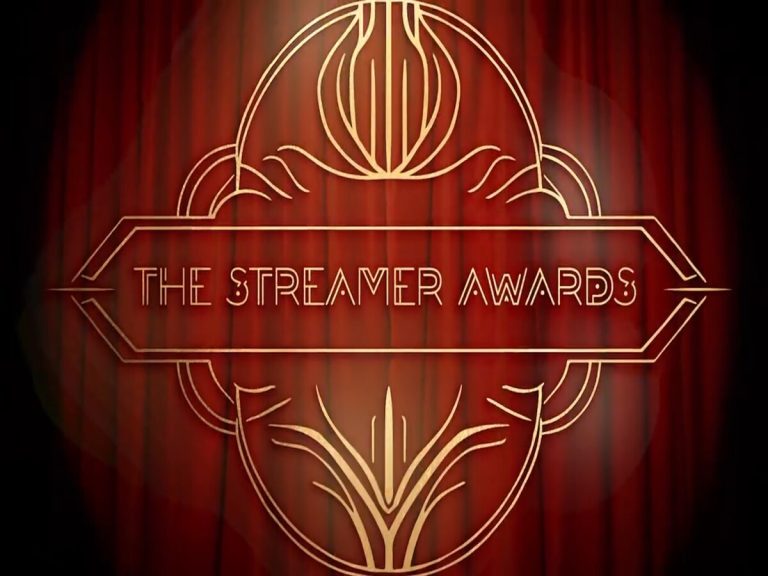 As eSports has made its mark as a mainstream career in the contemporary world, eSports players are able to gain more recognition for their work.
The recently concluded QTCinderella's Streamer Awards witnessed industry luminaries from many fields travelling to LA for the presentation on March 11.
The second edition of the hugely popular yearly awards show, which Twitch streamer QTCinderella established last year, is the Streamer Awards 2023.
The Streamer Awards were created with the intention of honouring and showcasing the brilliant streamers and content producers that stood out to the community as the leaders in their specialised industries in the previous year.
Here are the much-anticipated Streamer Awards results now that the ceremony has concluded.
Stream Game of the Year
Nominees:
VALORANT
Minecraft
God of War Ragnarök
Elden Ring
Winner: Elden Ring
Streamer's Streamer Award
Winner: PaymoneyWubby
Gamer of the year
Nominees:
Tarik
Iitztimmy
Tenz
Aceu
Winner: TenZ
Streamer of the year
Nominees:
Kaicenat
Hasanabi
XQC
Jerma985
Winner: Kai Cenat
Best Battle Royale Streamer
Nominees:
Clix
Apricot
Iitztimmy
Nadia
Symfuhny
Winner: iitztimmy
Best MMORPG Streamer
Nominees:
Maximum
EsfandTV
Asmongold
B0aty
Winner: Asmongold
Best Valorant Streamer
Nominees:
Shahzam
Quarterjade
Tarik
Kyedae
Winner: Kyedae
Best League of Legends Streamer
Nominees:
Loltyler1
Caedrel
Dantes
Thebausffs
Winner: Loltyler1
Best Soulslike Streamer
Nominees:
Lilaggy
Distortion2
Lobosjr
Missmikaa
Winner: Missmikaa
Best Roleplay Streamer
Nominees:
Zerkaa
Buddha
Fanum
Fuslie
Winner: Fanum
Best Strategy Game Streamer
Nominees:
Gorgc
Dkayed
Scarra
Boxbox
K3soju
Winner: Boxbox
Best FPS Streamer
Nominees:
Supertf
Flats
Scump
Summ1tg
Aceu
Winner: Aceu
Best Vtuber
Nominees:
Veibae
Shylily
Shxtou
Ironmouse
Winner: Ironmouse
Best Chess Streamer
Nominees:
Gothamchess
Botezlive
GMhikaru
AnnaCramling
Winner: Gothamchess
Best Music Streamer
Nominees:
Hakumai
The8bitdrummer
Chrisnxtdoor
Tpain
Winner: Tpain
Rising Star Award
Nominees:
Princezamlive
Frogan
Alluux
Keeoh
Winner: Frogan
Best Art Streamer
Nominees
Neonbeat
Meatcanyon
Dyarikku
Rubberross
Winner: Meatcanyon
Best Speedrun Streamer
Nominees:
SqueeX
Simplyn64
Pointcrow
Wirtual
Winner: Pointcrow
Best IRL Streamer
Nominees:
FanFan
ExtraEmily
Jakenbakelive
JinnyTTY
Joeykaotyk
Winner: Jakenbakelive
Nominees:
Avghans
HelloNeptune
Kingsammelot
Nixolay
Winner: Kingsammelot
Best Philanthropic Stream Event
Nominees:
Thankmas – Jacksepticeye
Build Against Cancer – DrLupo
500 mile cyclethon – CDAWGVA
Holiday Charity Week – Roomies
Winner: 500 mile cyclethon – CDAWGVA
Best Variety Streamer
Nominees:
39daph
xQc
Erobb221
CDAWGYA
IM_Dontai
Winner: xQc
Best Just Chatting Streamer
Nominees:
Yourragegaming
Paymoneywubby
Ironmouse
Hasanabi
Winner: Hasanabi
Best Streamed Event
Nominees:
Pointcrow Party
Mogul Chessboxing Championship
Camp Knut
Jerma Baseball stream
Winner: Mogul Chessboxing Championship
Best Content Organization
Nominees:
100 Thieves
Vshojo
OfflineTV
OTK Network
Winner: OfflineTV
Minecraft Streamer Of The Year Award
Nominees:
Tubbo
Quackity
Smallant
Foolish_gamers
Winner: Quackity
League Of Their Own
Nominees:
Willneff
Ludwig
NMPLol
Dougdoug
Winner: Dougdoug
Legacy Streamer Of The Year
Winner: Jerma985
Also Read: PUBG Mobile 2.5 Update Full Patch Notes: New Features, Themed Gameplay