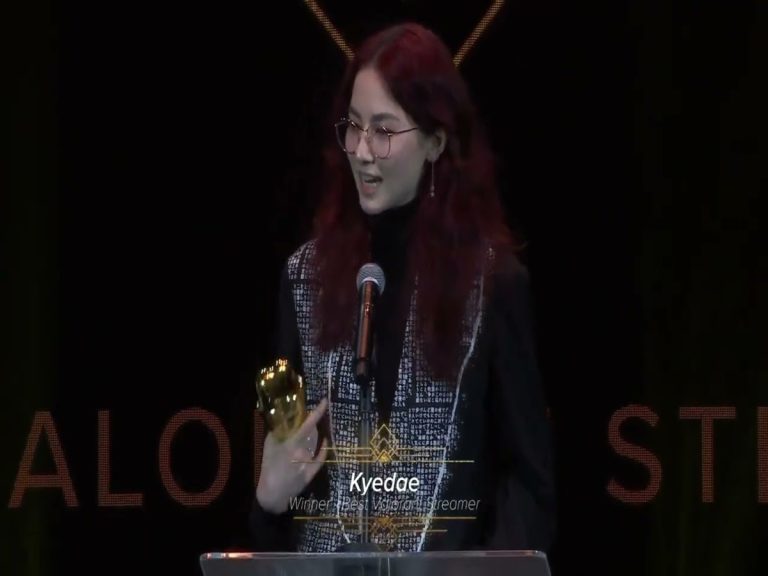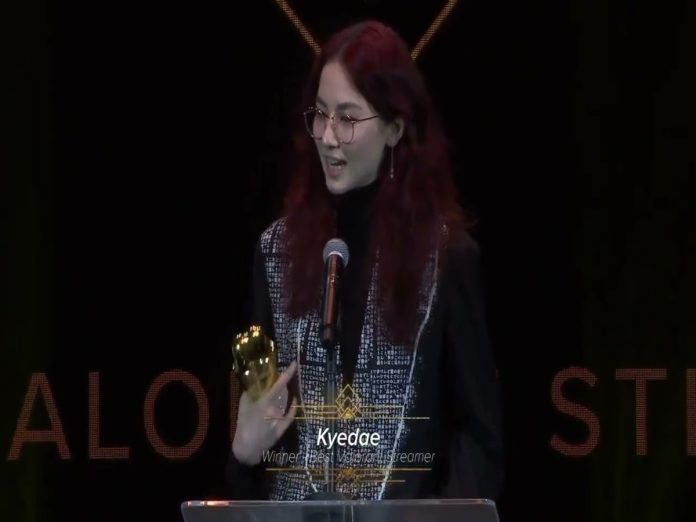 Several talented streamers and content producers received awards at the Streamer Awards 2023, which honoured the finest in the streaming sector. The tournament was funded by Twitch and included a number of well-known sponsors, including Discord and AT&T.
During Blaire "QTCinderella's" annual award event, The Streamer Awards 2023, Twitch broadcaster Kyedae was recognized as the Valorant Streamer of the Year. The other nominations in this category included Jodi "QuarterJade," Tarik "tarik," and Shahzeb "ShahZaM."
Kyedae on her win
After receiving the Valorant Streamer of the Year award at The Streamer Awards 2023, Kyedae addressed the crowd. She said that since she didn't think she would win the title, she didn't prepare a speech.
She then joked that she had spoken to QTCinderella, who had said that obtaining the award was part of her Make-A-Wish wish.
Her exact words were:
"I didn't have a speech prepared today because I was expecting someone else to win. But I did talk to QT (Cinderella) on the sideline and this was my Make-A-Wish. So, thank you very much, everyone! I appreciate it. Thank you!"
Community reaction on her win
Renowned esports figure Jake "JakeSucky" announced the information on his Twitter account.
Several people thought Kyedae should have won, while others disagreed, saying that tarik should have received the honour. Several Valorant fans began commenting on the thread that announced Kyedae's win that she does not deserve the award,
Kyedae stated that Tarik is far more deserving of this award than anyone after she received the Best Valorant Streamer award.
Yet she emphasised that it was chosen by the audience. Chris "Entxurage," the CEO of esports group RegimentGG, commented on the thread's remarks and asked the community to show kindness.
Kyedae added a comment to the post proclaiming the winner. She responded:  "The moment I won I felt more dread than anything because I knew the hate I'd get. Woohoo.
Tarik is much deserving of this award than anyone but it was fan-voted. Not my fault. And I'm so sorry for whoever this upset." 
Once Kyedae made her statement, a large number of supporters, content producers, and broadcasters, including tarik himself, came out in her favour. Tarik said, "Kyedae I'm seriously sorry that you gotta even deal with that bs.
You actually grind hard af and 100% deserve the recognition. Y'all need to chill out fr." It is commendable to see that tarik himself is supporting his fellow creator.
Also Read:BGMI Unban News: Ashish "Ash" Bhatnagar Shares His Thought On BGMI Return Date