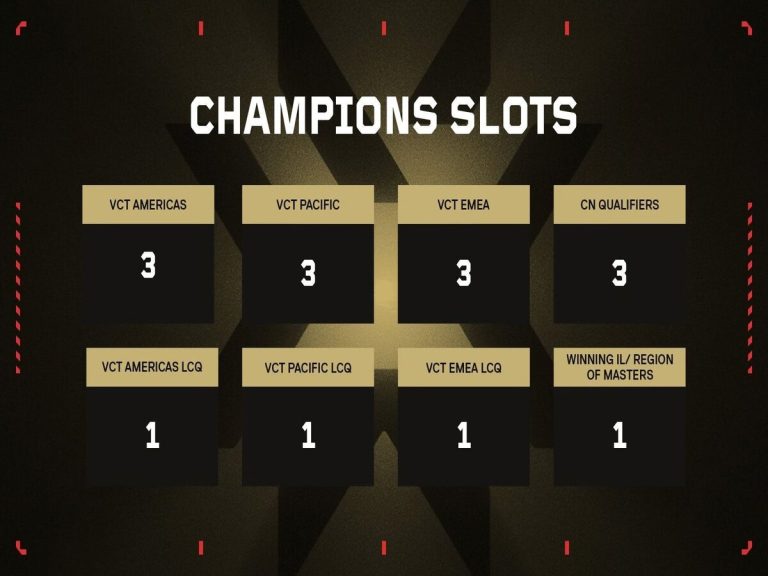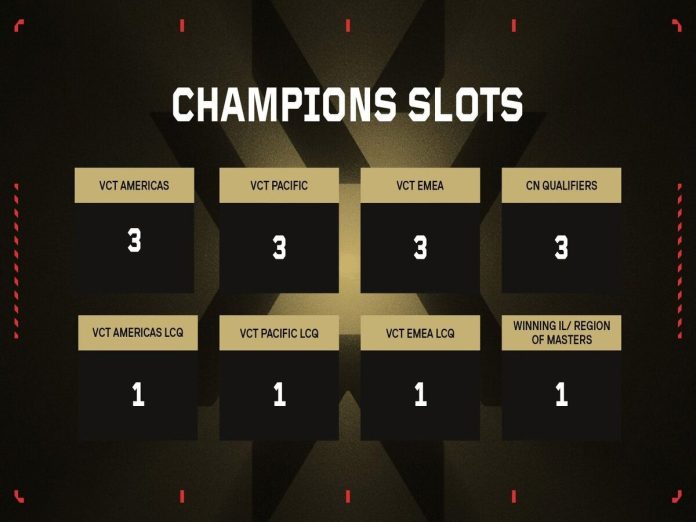 All three of the international leagues ultimately lead to VCT Champions 2023, the greatest tournament in Valorant's competitive scene.
Recently, Riot Games disclosed the distribution of slots for the VCT Champions 2023.
Riot presented the complete 2023 Summer Roadmap. It takes a lot of time and effort to qualify for the VCT Champions.
The international leagues feature teams from all around the world vying to show their strength and secure their place in the Masters Tokyo.
The top three participants from each league, as well as two teams from China, will compete in Masters Tokyo 2023.
A fifth spot at the Champions 2023 will go to the region that wins the Masters Tokyo. Challengers Ascension comes in by the end of Masters.
Each of the three Ascension competitions will advance one team to the international leagues for the 2023 season.
The Last Chance Qualifier, often known as the LCQ, will be the team's final opportunity to battle and secure a seat on the Champions squad. 
VCT Champions 2023 Slots
With the exception of the region that wins the VCT Masters 2023, which will qualify two teams from the region, each international league will qualify for a fourth lineup through the LCQs.
The majority of the changes to Valorant Champions 2023 are the places set aside for Chinese competitors.
The best three teams from the 12 teams playing in the Champions CN Qualifiers will be given the opportunity to compete at Champions 2023.
The Champions 2023 will feature 16 of the world's top Valorant teams in the competition. The official list for slot distribution is as follows:
3 slots for Valorant Champions Tour: Americas
3 slots for Valorant Champions Tour: Pacific
3 slots for Valorant Champions Tour: EMEA
3 slots for CN Qualifiers
1 slot for Valorant Champions Tour: Americas LCQ
1 slot for Valorant Champions Tour: Pacific LCQ
1 slot for VCT EMEA LCQ
1 slot for Winning International League/Region of Masters winners
The forthcoming Champions 2023 video game exemplifies the developer's efforts to encourage diversity.
It will bear witness to the best talents who have proved that they are the most skilled, and it will provide possibilities throughout many different parts of the world.
Also Read: Fortnite x Star Wars Collaboration Announced: Release Date, Skins