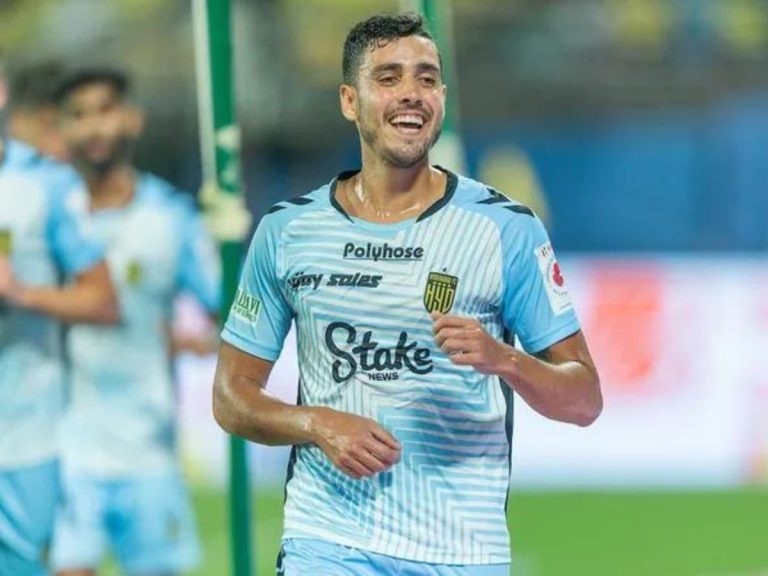 We are done and dusted with the league stage of the Indian Super League (ISL) 2022-23. 6 quality and deserving teams have made it to the playoffs and they will be crossing swords with each other for the prized silverware.
Match week 22 saw a few pulsating matches and saw a few teams qualify for the playoffs. One of the biggest games in this week was the iconic Kolkata Derby. The Derby needs no introduction at all and has a rich cultural and traditional significance.
ATK Mohun Bagan won the game against East Bengal FC after goals being scored from Salvko Damjanovic and Dimitri Petratos. This also enabled ATK Mohun Bagan to have a 3rd place finish.
Hyderabad FC pipped past Kerala Blasters FC 1-0. Chennaiyin FC and NorthEast United were once again involved in a high-scoring thriller and a total of 7 goals were scored in that game. The final score-line read 4-3 in favour of the Chennai Machans.
Bengaluru FC have been absolutely unstoppable in 2023 and registered their 8th successive win. They look impenetrable and are in sublime form.
Jamshedpur FC ended the season on a high after a 2-0 victory against Odisha FC.
In this article, we take a look at the highlights and statistics of ISL 2022-23 so far:
Most Goals
Diego Mauricio (Odisha FC)- 12 goals
Cleiton Silva (East Bengal FC)- 12 goals
Most Assists
Noah Sadaoui (FC Goa)- 9 assists
Naorem Mahesh Singh (East Bengal FC)- 7 assists
Greg Stewart (Mumbai City FC)- 7 assists
Dimitri Petratos (ATK Mohun Bagan)- 7 assists
Most Shots on Target
Greg Stewart (Mumbai City FC)- 33
Most Clean Sheets
Vishal Kaith (ATK Mohun Bagan)- 9 clean sheets
Phurba Lachenpa (Mumbai City FC)- 7 clean sheets
Most Successful Tackles
Ahmed Jahuoh (Mumbai City FC)- 43 tackles
Julius Duker (Chennaiyin FC)- 37 tackles
Ivan Kaliuzhnyi (Kerala Blasters FC)- 34 tackles
Subhashish Bose (ATK Mohun Bagan)- 33 tackles
Boris Singh (Jamshedpur FC)- 30 tackles
Naorem Roshan Singh (Bengaluru FC)- 30 tackles
Most Goals by a Team
Mumbai City FC- 54 goals
FC Goa- 36 goals
Chennaiyin FC- 36 goals
Hyderabad FC- 36 goals
Odisha FC- 30 goals
Kerala Blasters FC- 28 goals
Where to watch the ISL 2022-23 on TV in India?
The ISL 2022-23 will be telecasted live on the Star Sports network in India.
Where to watch the live streaming of ISL 2022-23 in India?
The ISL 2022-23 will be lived streamed on the Disney+ Hotstar application in India.
Also read: ISL 2022-23: Odisha FC Qualify To The Playoffs