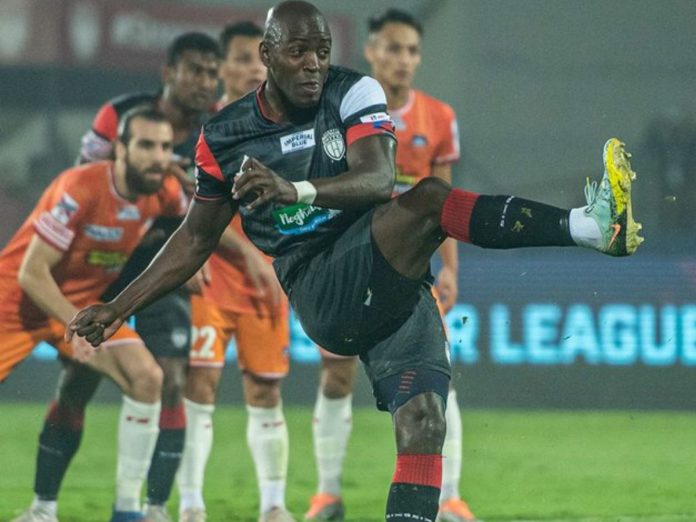 NorthEast United FC and FC Goa were involved in a feisty contest between themselves in this Indian Super League (ISL) 2022-23 game. While the game might have ended in a stalemate, both the teams were involved in goals and were also involved in a lot of ebbs and flows.
FC Goa's Edu Bedia achieved a unique milestone in this ISL 2022-23 game. He became the first foreigner to play 100 games in the ISL for a single club. And in what was a fitting occasion, the Spanish central midfielder netted the first goal for the Gaurs.
NorthEast United FC's Wilmar Jordan, who literally gave his body and soul in this game, scored a brace for the Highlanders. His first goal came through a set-piece penalty from the spot and he aced it with absolute perfection. Jordan maintained his 100% successful penalty strikes in the ISL.
FC Goa failed to hold on to their leads in this ISL 2022-23 game
The home side were once again put on the backfoot when Iker Guarrotxena got a penalty in the 65th minute and he grabbed the opportunity with both hands. But once again, it was the Colombian striker who impressed and brought the game to an even keel.
At around the 70th minute of the game, the home side got their 2nd penalty after FC Goa's Fares Arnaout tripped down NorthEast United FC's Pragyan Gogoi inside the penalty box. The referee did not hesitate to call it a foul and awarded the penalty to Vincenzo Alberto's side.
Wilmar Jordan once again was cool as a cucumber and brought the home side to an even position with that goal. FC Goa switched on their aggressive mode post that goal but the defence of the Highlanders managed to thwart every single incoming threat.
Noah Sadaoui was substituted in the 85th minute and Alvaro Vasquez was brought in for FC Goa. This was primarily done so that a fresh leg could try and salvage 2 more points for the visitors. However, as things panned out at the end of the game, it was a 2-2 draw between NorthEast United FC and FC Goa.
Also read: ISL 2022-23: 3 Goalkeepers Who Have Impressed In This Season So Far