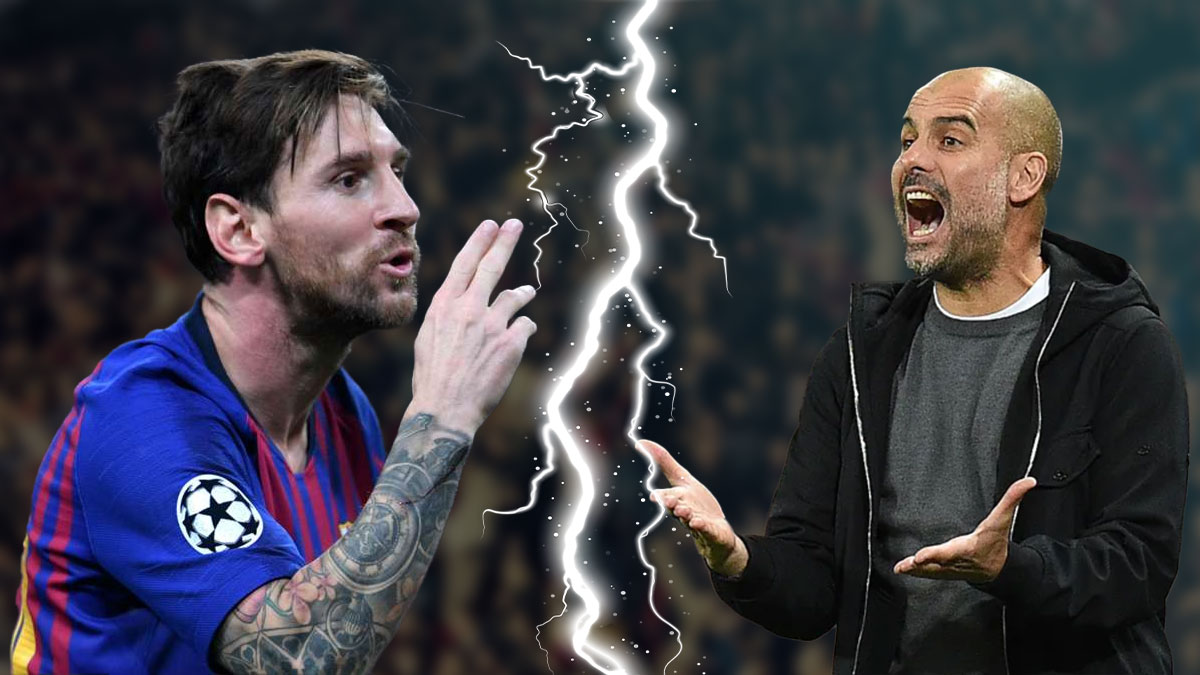 Lionel Messi is currently the hottest free agent in world football. His contract with FC Barcelona ended on the 31st of May and since then he has not re-signed with Barcelona. Considering he is one of the best footballers to ever step foot on the field, every club there would love to have his coveted signature. Over the past six months, rumors of his transfer to Manchester City have made headlines.
The city was one of the favorites to sign Lionel Messi as they have enough financial backup to cover the hefty salary of the players but most importantly they are being managed by Pep Guardiola. But it seems that Manchester City & Pep Guardiola have finally settled for Jack Grealish instead of Lionel Messi in this transfer window.
All is not good between Lionel Messi And Pep Guardiola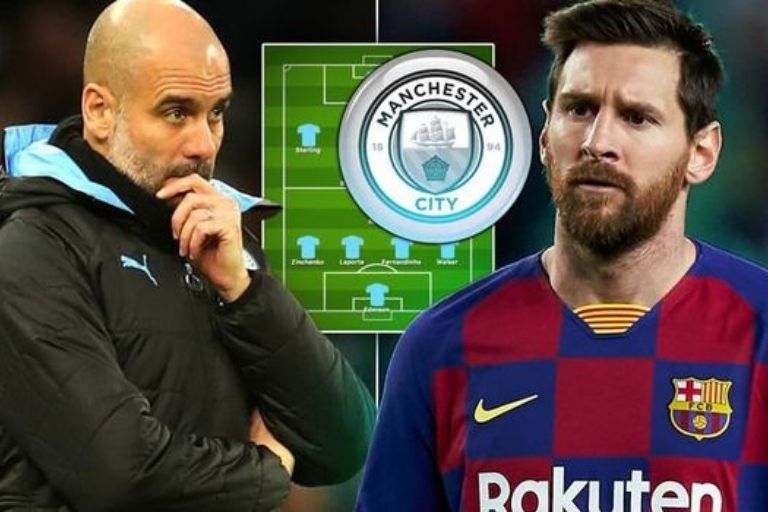 Pep Guardiola and Lionel Messi seemed to share a really good relationship in the past when Guardiola was the manager at FC Barcelona, but that doesn't seem to be the case anymore. In an interview for Barcelona before the UEFA Champions League game against Pep Guardiola's Bayern Munchen in 2015, Lionel Messi discussed his relationship with his ex-manager.
The footballing icon said, "Since Pep left we haven't really seen each other apart from events hosted by FIFA. But apart from that we haven't really kept the relationship going".
To this, he also added, "We had a good relationship when we were together (at Barcelona) but we don't have that anymore".
But Leo also heaped praises on his former boss, he added "Guardiola Studies everything and leaves nothing to chance" showing he still has a lot of respect and admiration for Guardiola.
Similarly, Even Pep Guardiola was asked in an interview with FOX FC Barcelona a few years back whether he would sign Lionel Messi for Manchester City. He replied, "Well Lionel Messi is not a bad player. But he has to stay in Barcelona for the rest of his career, I'm sorry". But since Messi's potential transfer news caught fire, his Manchester City was seen as favorites to sign him.
Read: Arsenal Transfer News, Lautaro Martinez bid, James Maddison announcement imminent, Joe Willock to Newcastle United
The duo may not share the same bond that they shared before, but when they were together at FC Barcelona they were arguably the best team in world football at the time. Together, The duo won the Champions League twice and the Laliga title thrice.
The highlight of their tenure together arguably came in 2009 when Barcelona became the first team to win a sextuple (six different trophies in one calendar year). They won the La Liga, Copa Del Rey, Champions League, Supercopa de Espana, UEFA Super Cup, and the FIFA Club World Cup showing their total dominance in every competition that they played. Since then only FC Bayern Munich has been able to repeat this feat in 2020.
Lionel Messi did claim that he was unhappy and wanted a transfer out of Barcelona in 2020. But a lot has changed since then. Messi was very unhappy with the Barcelona Management led by the Ex-President Josep Bartomeu. The whole saga caused a lot of uproars which ultimately led to the resignation of Bartomeu. Since then Joan Laporta has taken over as the new president of FC Barcelona.
Joan Laporta has stated in many interviews that it is his primary goal as the president to extend the stay of Barcelona's talisman Lionel Messi. A deal between them may not have been signed yet but things are certainly not as tremulous between the club and Lionel Messi like they were during Bartomeu's presidency.
Read: Sandesh Jhingan set to move out of India, many European clubs interested
Pep Guardiola may have turned to Aston Villa's talisman Jack Grealish as the player is quite young and is one of the brightest prospects of England currently. Signing Lionel Messi to City would have been a very good deal but Messi is already 34 years old and may not have many seasons in him. Pep Guardiola likes to play a high-pressure possession-styled play and having a younger player may suit his style of play more.
"Super Jacky Grealish" as he's called by the Aston Villa faithful is riding high on the back of a good showing for England at the Euro. For the past seasons, he has captained Aston Villa from the Championship to the Premier League and has set the league on fire in the meantime. He has arguably been one of the best players in the league in the past 2 seasons. Aston Villa tried their best to keep Grealish with them even for this season but it seems that an astronomical transfer fee from Manchester city might finally let them agree to the transfer of their Captain.
As for Lionel Messi, it is expected that he would most probably extend his stay in Barcelona. If not, the French side of Paris Saint Germain may have an outside chance to get his signature. No matter what happens the Copa America winner is one of the favorites to win the Ballon d'Or 2021 and would be looking to end the calendar year on a high.
Read: Manchester United Transfer News: Harry Kane to Man Utd, club receive a blow in Ruben Neves pursuit, Paul Pogba exit