Manchester United finished as the runners up of English Premier League and UEFA Europa League the previous season. Manager Ole Gunnar Solskjær expressed remorse feelings after losing against Villarreal in Europa final night. It was expected that he will make big changes in tactics and squad for the upcoming season.
And the development already began after the arrival of new signings. Much awaited Jadon Sancho's transfer from Borussia Dortmund will add more depth and quality in United's wing department. Meanwhile, trophy hunter and world cup winner Raphaël Varane will be joining hands with captain Harry Maguire to dawn the new era of Red Devil's central defense.
It's been a good transfer window for United as of now. But it will turn into great if they complete their remaining targets. Their priority will be a suited defensive midfielder for the needs of the current squad. So let's take a deep dive into the transfer world of Manchester United.
Big Blow for Manchester United in their pursuit to sign Ruben Neves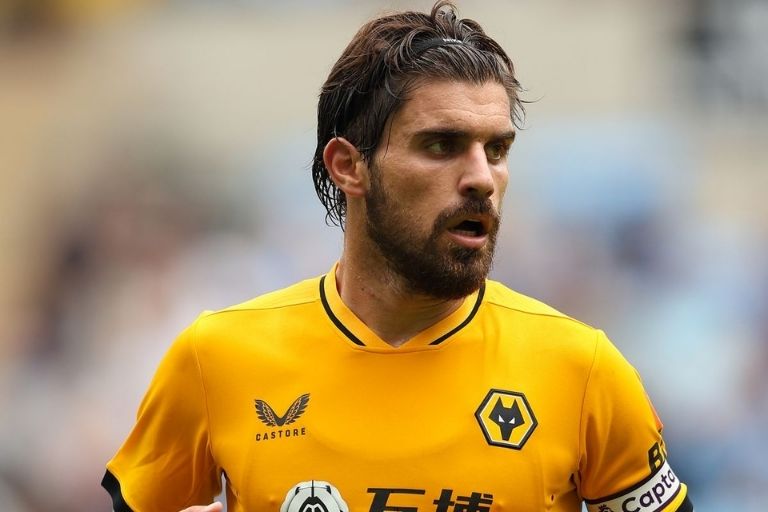 Wolves midfielder Ruben Neves became a top target of United in few weeks. The 24-year-old Portuguese midfielder holds the defensive side of the midfield and also has excellent abilities to carry forward the ball. But he recently said that right now his priority is Wolves and he is very excited to work with new manager Bruno Lage after the departure of Nuno Espírito Santo. He is also linked with London club Arsenal since last month.
Close eye on Harry Kane, big move on the cards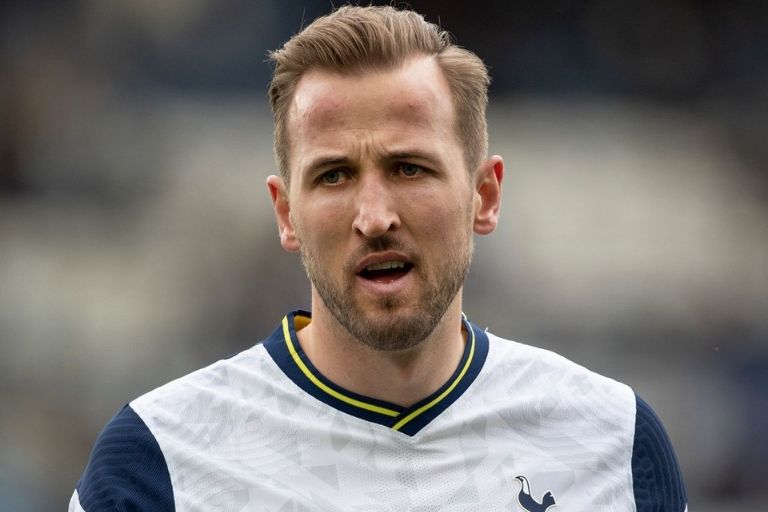 The report says that Manchester United is revisiting an English striker to bring him at Old Trafford. The 28-year-old English captain is heavily linked with English champions Manchester City. But City is considering midfielder Jack Grealish as a priority and Kane's transfer might fall down due to consequences. And Red Devils are closely monitoring his situation so speculation of Kane's landing on the red side of Manchester is rising.
United to battle Bayern for Eduardo Camavinga's signature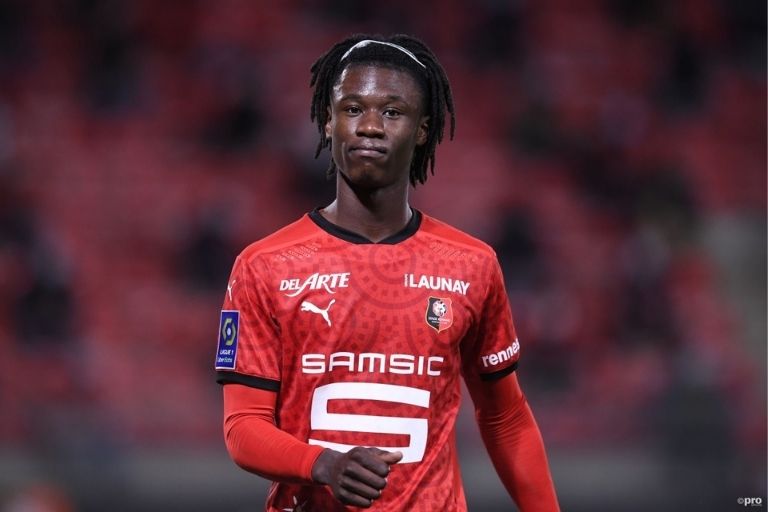 Manchester United is looking to sign an 18-year-old Rennes midfielder to secure a future prospect. He will be the long-term midfield maestro for United if things go in the right way. Meanwhile, Bayern Munich also joined the hunt and Manchester United is reportedly behind Liverpool in this race. French wonderkid's move will cost around £50 million if any club makes an official bid.
Paul Pogba on a exit rout
Paul Pogba only has one year remaining on his current contract with the club and looks uninterested to extend his stay. Manchester United already warned his manager Mino Raiola to inform them about his intentions so that club can look at transfer offers for him. If he takes exit from Red Devils then he might land in Paris Saint-Germain or head back to Juventus. Manchester United already started the process to assess potential replacements of Paul Pogba in the squad.
Saul Niguez and Nicolo Barella shortlisted!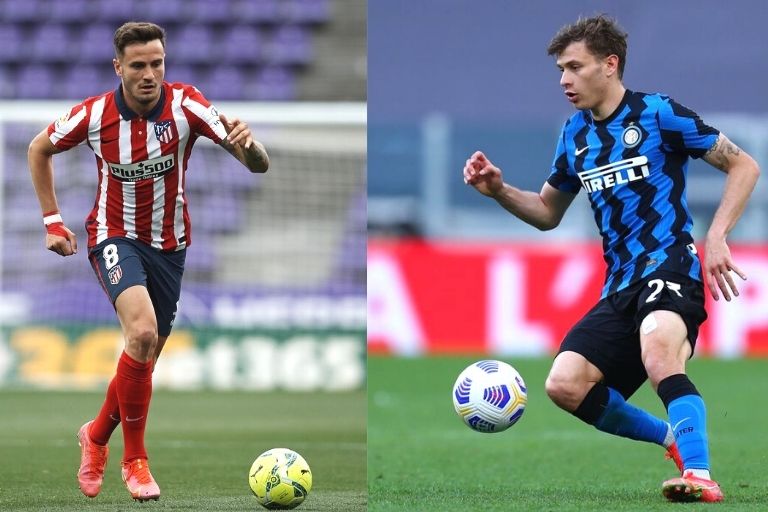 Spanish midfielder Saul Niguez and Nicolo Barella's names are emerging from the shortlisted names of Paul Pogba's future replacements. Saul Niguez still looking for options to move out of Madrid after his swap deal with Barca's Antoine Griezmann collapsed. Meanwhile, Nicolo Barella had a stellar Euro 2020 winning campaign with the Italian side and might cost around £60 million to United. Arch-rivals Liverpool is also keen on Barella's movement.
Diogo Dalot staying?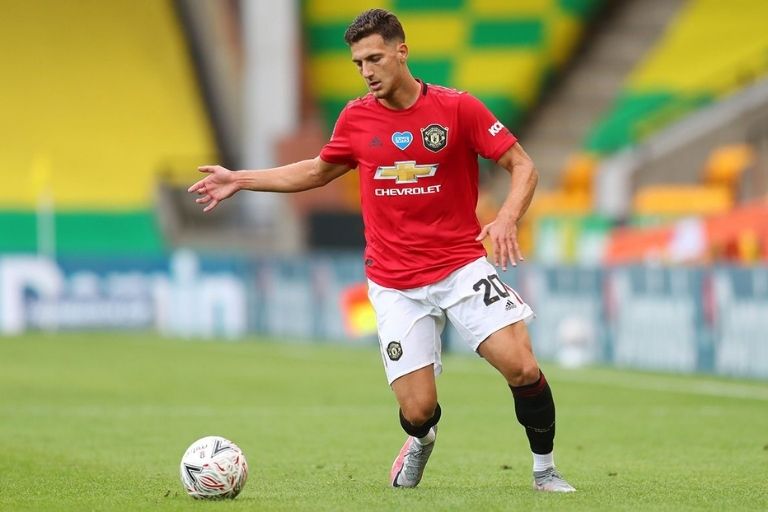 The 22-year-old Portuguese right-back is staying at Old Trafford and looking forward in achieve the first-choice status at the club. He had a good season-long loan spell at AC Milan and the Italian outfit also wanted to extend his loan for another season. But instead, Dalot decided to come back at United and fight with Aaron Wan-Bissaka for his place. Although another English right-back Kieran Trippier is also linked with Manchester United to make things trickier.
Nagelsmann is confident over Goretzka but United is still on the hunt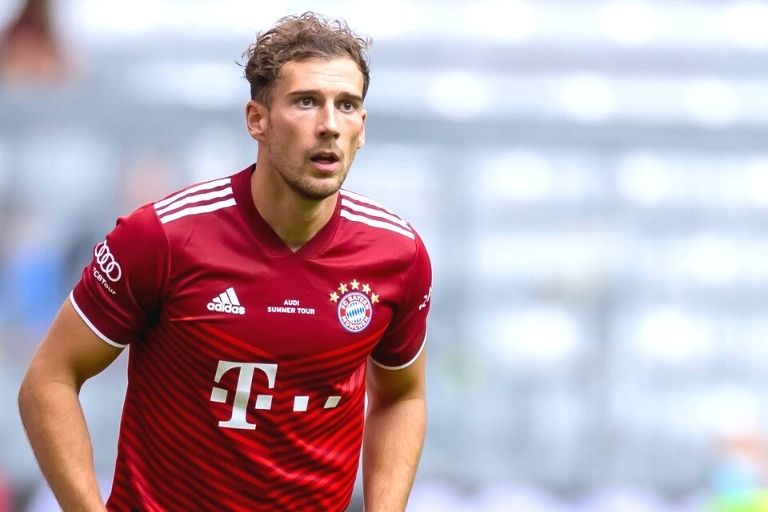 Bayern Munich's new manager Julian Nagelsmann seems very confident over Leon Goretzka's contract extension with the Bavarian club. However Manchester United and Real Madrid are still monitoring the 26-year-old midfielder to make a transfer move from Munich. He is among few shortlisted hot names to fill the space if Pogba leaves. Transfer market value is £63 million for Germany but it might reach around £70 million during the heat of transfer.
Ole happy about new signing Varane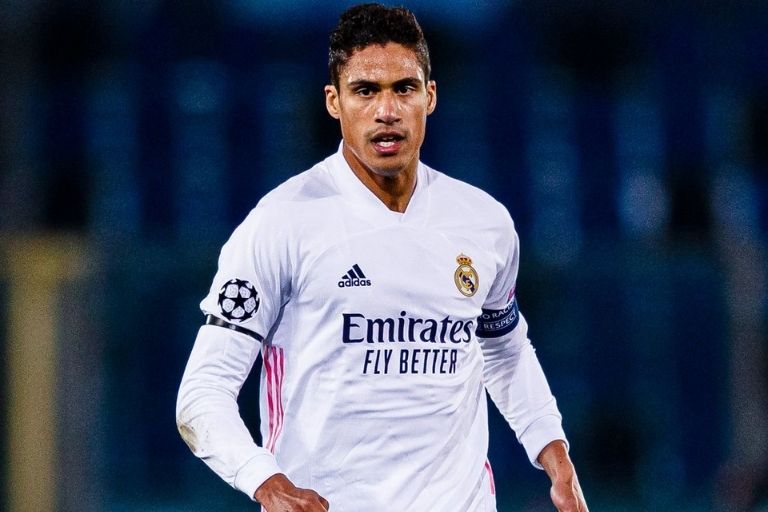 Manchester United boss Ole Gunnar Solskjær expressed thankful feelings towards the board after having Raphaël Varane in his camp. Ole revealed that Varane's addition will play a key factor in his gameplan approach this season. He will play a pivotal role under him and Ole will make some stylistic changes in tactics after the French center-back's arrival.