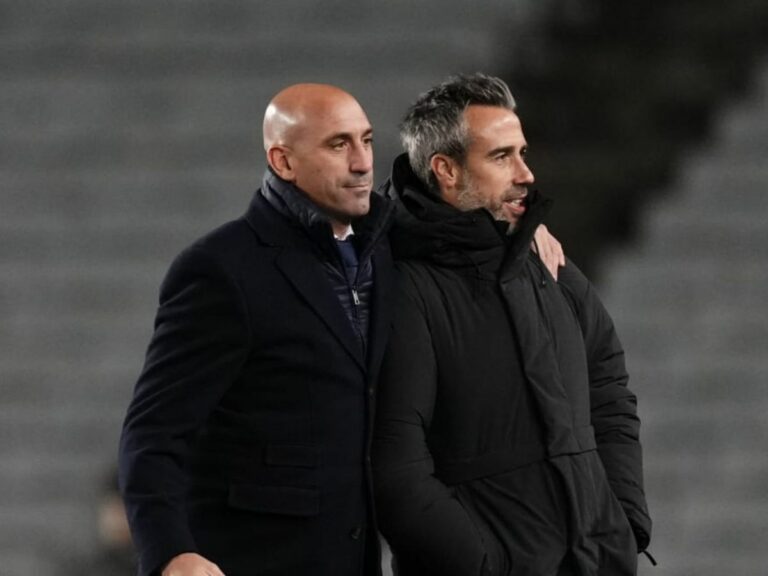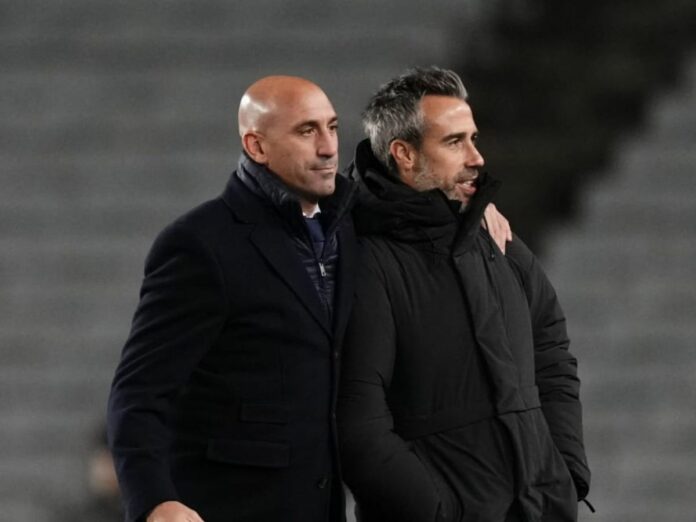 Spain's women's football team coach Jorge Vilda has been suspended after the controversy of the Association President kissing Spain footballer Jenni Hermoso on the lips. Notably, it has been less than 3 weeks since Spain's women's football team lifted the FIFA Women's World Cup 2023, which took place in Australia and New Zealand.
Notably, Luis Rubiales, who is the President of the Spanish Football Federation, had kissed Hermoso on the lips at the podium during the post-match ceremony of the finals. This had sparked a lot of outrage and the internet was burning with criticisms.
"It was a totally spontaneous mutual gesture because of the immense joy that winning a World Cup brings. The president and I have a great relationship, his behaviour with all of us has been outstanding and it was a natural gesture of affection and gratitude," Jenni Hermoso had said post this incident.
Coach Jorge Vilda was one of the people who strongly defended the President. Most of the members of his coaching members had resigned and a lot of Spanish players refused to play for their teams, post this incident.
The whole incident spread like a wildfire and invited negative criticisms after Hermoso said that the kiss was not consensual.
Vilda has since questioned Rubiales' attitude, but he was seen cheering him on during the RFEF's extraordinary general meeting earlier in August when Rubiales repeatedly vowed he would not resign and said he would offer Vilda a new contract.
Vilda has always been a controversial figure at the helm. Prior to the start of the World Cup, several players refused to play under him as they described the environment as something that was not healthy.
The players described that their mental health was being affected and they opted against playing at the marquee tournament.
Spain won their first ever FIFA Women's World Cup
On 20th August 2023, the Spaniards rewrote the history books after their 1-0 win over England. Spain won the FIFA Women's World Cup for the first time and this was a very special moment for them.
Notably, Spain are the 2nd side after Germany to have won both the men's and the women's World Cups. Skipper Olga Carmona had scored the goal for Spain in the 29th minute of the game and that was the only goal scored in the finals.
Spain were an absolute dominant juggernaut in the FIFA Women's World Cup 2023 and notched up 18 goals in the tournament.
Also read: Watch: Selena Gomez's Astonishing Reaction After Lionel Messi's Fabulous Performance For Inter Miami