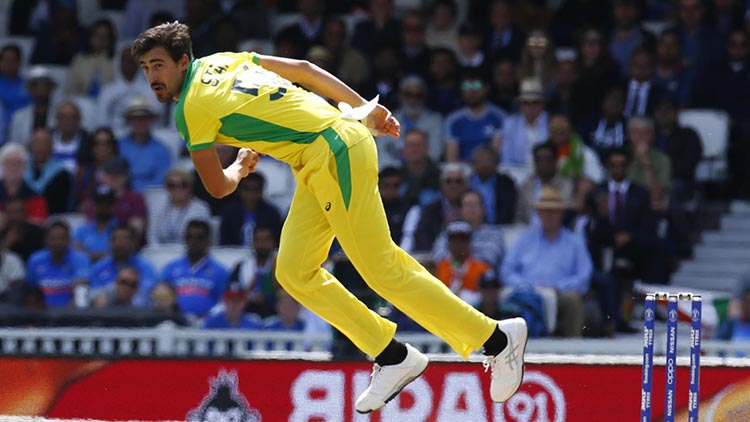 Everyone has heard about Shoaib Akhtar as one of the most feared fast Bowler in Cricket History. He holds the record of delivering the fastest ball in cricket history, his delivery achieved the speed of 161.3 km/h (100.2 mph). Till date, he holds this record. But have you wondered if there is someone who can break this record? Today we are going to discuss 5 bowlers who can break Shoaib Akhtar's Fastest Delivery Record.
If you have been following Cricket since the 90s, then you must have enjoyed watching some wonderful fast bowlers. You must have appreciated their bowling performances that would have feared even the best batsmen in the world. Yes, bowlers with raw pace running with all their energy and delivering balls well past 155 KM/HR was indeed a treat.
The last two decades have seen pacers like Shaun Tait, Shane Bond, Mitchell Starc, Mitchell Johnson and Dale Steyn clocking 155 KM/HR. Brett Lee was just short of bowling the fastest bowl ever in International Cricket touching 161.1 KM/HR. But, it was Shoaib Akhtar who holds the record for the fastest bowl ever in Cricket. He touched an unbelievable 161.3 KM/HR (100.23 M/PH).
Rawalpindi Express achieved this feat Vs England during the 2003 ICC Cricket World Cup game in Cape Town (New Lands) in South Africa. Over the years, many bowlers have tried breaking the record held by Shoaib Akhtar. But it is still to be broken even after 17 long years.
But as they say, records are meant to be broken; you may see someone soon breaking it one fine day!
Let's take a look at five bowlers who we think may break Shoaib Akhtar's world record of the fastest ball soon!
5 Bowlers who can break Shoaib Akhtar's Record of the fastest ball
5) Billy Stanlake (Australia) – 151.5 KM/HR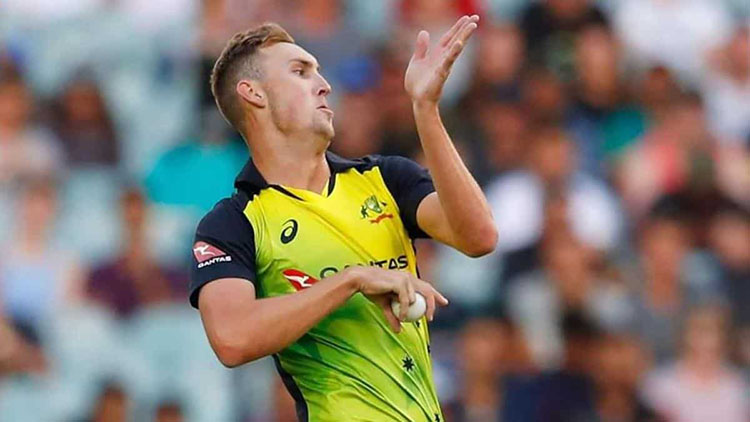 Australia is one country just like Pakistan that keeps seeing plenty of fast bowling sensations. And Billy Stanlake is the latest one. He is tall at 204 cm, and only 25 years of age. But he has already managed to bowl some super fast spells recently. He is surely among one of the fastest bowlers presently. Billy has been able to touch 150 KM/HR with his fastest being 151.5 KM/HR. He did that in the game Vs the Black Caps in February 2018. He has already touched 151.38 while playing in the 2018 IPL. Stanlake is still young and a raw talent that is sure to get better with years. Fast bowlers face the issues of fitness. And if he can manage that, then he may spearhead Australia's attack soon. Billy is definitely one of the threats to the record of Shoaib Akhtar.
4) Pat Cummins (Australia) – 150+ KM/HR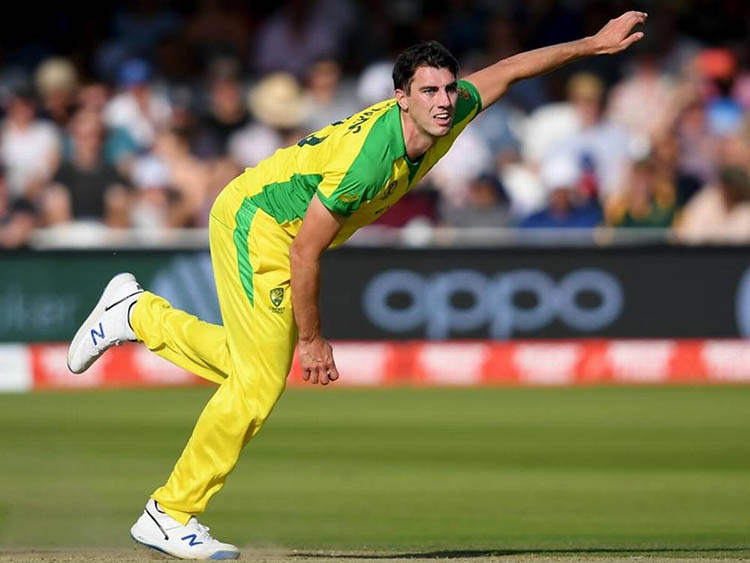 Pat Cummins is at Number 4 in our list of probable bowlers who have the meat to topple the magical milestone of Shoaib Akhtar. Cummins started playing in Test Cricket for Australia only at a tender age of 18. So far, he has featured in 39 ODIs and 18 Tests. Pat Cummins was also the most expensive buy in the IPL auction that was held in Kolkata on December 19, 2019. 2 times IPL Champs Kolkata Knight Riders signed him for a walloping 15.50 crores to play in the 13th season of the T20 league. Pat has already clocked 150 KM/HR at 18, but injuries got better of him. 2017 turned out to be a good year for him as he represented Australia in all formats of the game. Pat also went on to take many scalps to become the best bowler in Test Cricket. Even after his comeback post injuries, he was able to touch 150 KM/HR. Cummins still has got age on his side. And he can bowl with more pace if he continues to remain fit.
3) Jofra Archer (England) – 152.39 KM/HR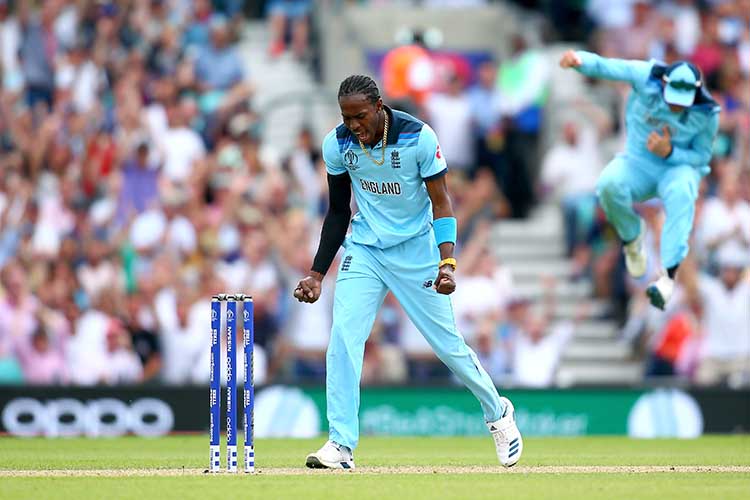 Jofra Archer of England is one of the latest kids on the blocks with some raw pace. During the IPL 2018, Rajasthan Royals invested big money to sign him. And he returned RR the favor by bowling some great spells. He regularly kept clocking 150 KM/HR bowling speeds throughout the tournament. But he also managed to touch 152.39 KM/HR – the fastest ball of IPL 2018 season. Archer has in him to play a long inning courtesy he is only 25 with a smooth action. You may see him representing England and going down as one of the greats of the game. But his recent workload has come under observations from all over. Cricket experts even criticized ECB when he got a stress fracture in the 2019 ICC Cricket World Cup. He was still included in the Team to play in all formats without giving a break. The increasing workload is something that may make him miss the figures of Shoaib Akhtar.
2) Kagiso Rabada (South Africa) – 150+ KM/HR     
Here is another exciting prospect that the world of Cricket is looking up at with lots of hope – Kagiso Rabada. The Proteas bowler is already heading his side's pace attack. And he is also capable of bowling with blistering pace. Over the years, Rabada has been super successful as he has picked 250 wickets in the International circuit. So far, Kagiso has played for South Africa in 40 ODIs and 30 Tests. When it comes to his bowling speeds, clocking 150+ KM/HR has been his regular feature. He is also known for his disciplined line and length after debuting for South Africa in 2014. He is just 24, and fans can expect him to generate more speed. Some of his balls in International Cricket have also managed to reach mid-150 KM/HR. If he continues bowling this way, then you may see him breaking Akhtar's fastest ball record in some time.
1) Mitchell Starc (Australia) – 160.4 KM/HR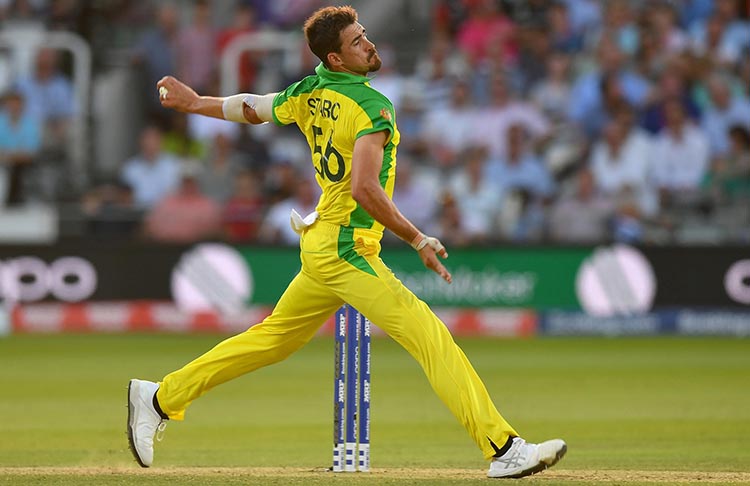 We rank Mitchell Starc of Australia as the Number 1 fast bowler who has got the spunk to beat the record held by Shoaib Akhtar. Why? It is because he has already shown to the world of Cricket what he is capable of! Yes, he is currently the world's fastest bowler and has surpassed the 160 KM/HR milestone. While doing the unthinkable, Starc also became only the 5th bowler to do so. The delivery that Mitchell bowled to Ross Taylor during Day 2 of WACA Test Vs New Zealand was his fastest ball at 160.4 KM/HR. Phew! He missed going 100 miles and fell short at 99.68 KM/HR. Nonetheless, he made a record for sure – that delivery became the fastest ever bowled in Test Cricket. The Australian pace machine frequently touches speeds of 150 KM/HR and more. Some of it has also gone close to 160 KM/HR. We believe that Mitchell Starc has got that X-Factor to go past the record of Shoaib Akhtar.  But he will need to do that soon. It is because his action has already taken a toll on his ankle and back. And to play for long, Starc may have to drop some pace.