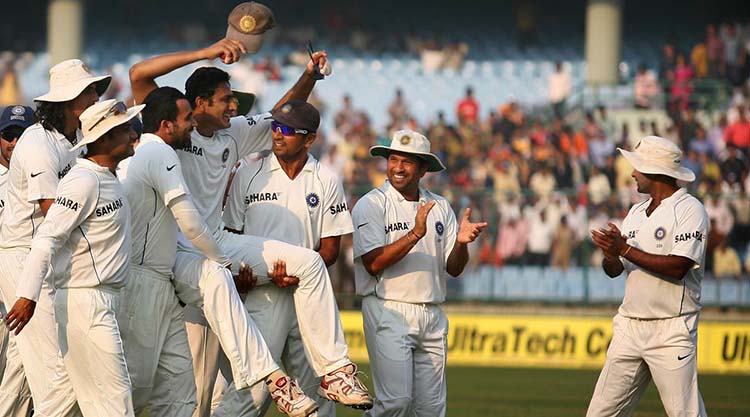 Who has taken 10 wickets in an innings?
Dismissing 10 players in one innings is no less than a masterstroke. Cricket enthusiasts' keen on tracking some astronomical bowler records, here are the 5-star bowlers who've been successful at picking up 10 wickets in an innings. Yes, these innings have been phenomenal in the history of International Cricket.
Picking 10 wickets in one match is a rare feature and a matter of pride not only for the bowler but also for the country he represents. This list applauds players who've been successful at knocking the opponent team's ground in the exciting game of cricket.
5 Bowlers who have picked up 10 wickets in an innings
1. Jim Laker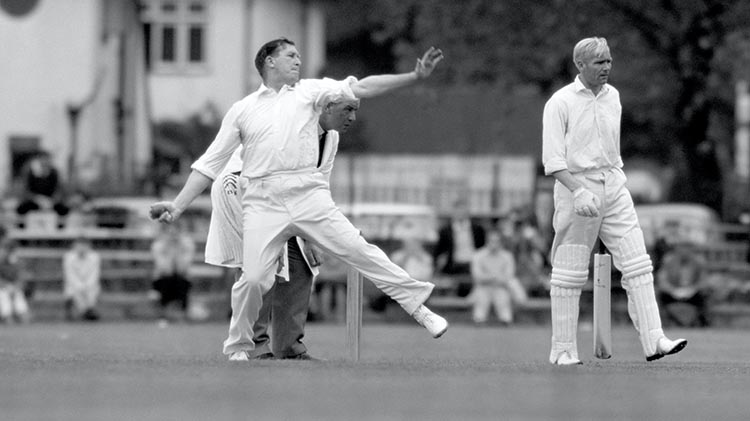 Cricket has been entertaining fans since long, dating back to the cricket times of the 50's decade; it was Jim Laker whose contribution is recalled to date. It was an Ashes Test match between England and Australia held in 1956, where the fourth match of the series was being played in Manchester. 
England has scored 549 runs; thanks to stalwart players such as Richardson and Sheppard. The fierce Australians didn't see this coming as a threat until they were dismissed for just 84 runs in the very 1st innings. And yes, it was none other than Jim Laker whose fabulous bowling and 9 wickets turned things in the favor of the Englishmen.
This match saw a new entry in the world record book of cricket with Jim Laker becoming the first cricketer to pick all the 10 wickets in the second innings of this Test match. And that was not all; he had a total of 10 wickets to his credit in that match. Jim Laker became the first bowler in cricket history to take 10 wickets in an Innings. Jim took 19 wickets in that historical match completing a figure of 51.2, 23-53-10. No doubt, England won the match on 31st July that year by 170 runs. 
2. Anil Kumble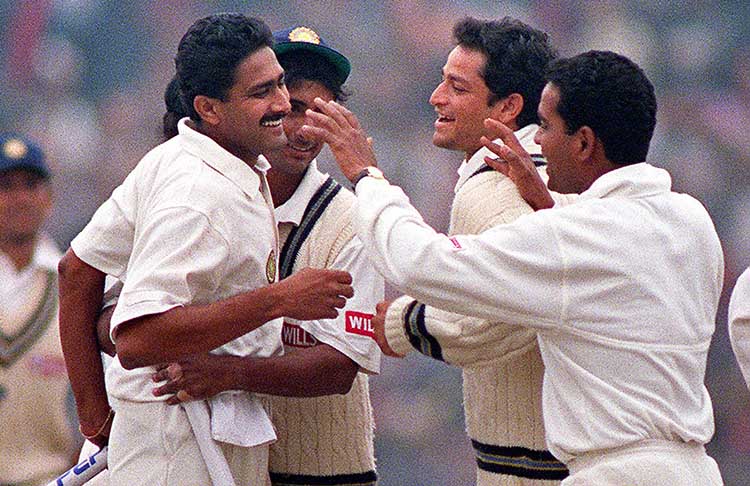 India and cricket are akin to hand in gloves. The grand spinner from India, Anil Kumble was the first Indian Cricketer to have dismissed 10 players in one innings in an International Test Match. And guess which country was India playing against? Yes, it was against Pakistan, their arch-rival.
The match was played at Delhi's Ferozshah Kotla Stadium in 1999 where Pakistan had to chase a target of 420 runs in their final innings. Saeed Anwar and Shahid Afridi were in the best form, but soon their hope was shattered with Kumble's bowling skills. 
Both the opening batsmen had given Pakistan its well-fuelled start with a century run in their partnership strike. And it was the ground's turning pitch that changed things for good in the history books of Cricket. Kumble went beyond everyone's imagination to knock off 10 precious wickets of the Pakistanis, recording a historical win in a Test match ever. The scoreboard read 10 down for 74 runs! 
3. Mahaboob Alam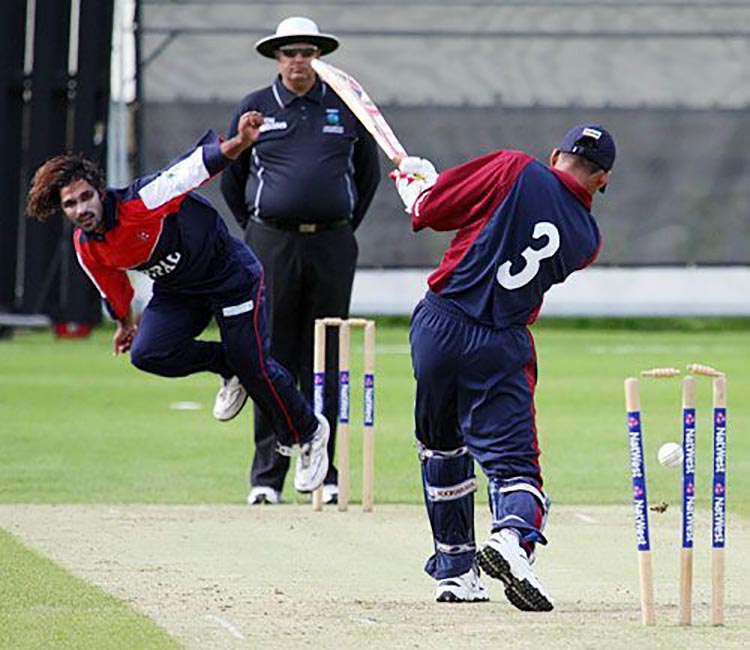 The man who made it to the Guinness Book of World Record may not be a household name but has an official record to his credit. Mahaboob Alam represented Nepal. This left-arm pacer shone as the first player to take 10 wickets in one inning of a limited over format match. 
It was a match between Mozambique and Nepal played in 2008 under the ICC World Cricket League Division 5 match. Nepal scored a total of 238 runs in their first over 50 overs while Mozambique couldn't face Alam's impeccable bowling. The match was sealed with Alam recording 10 for 12; now that was a massive blow for Mozambique!
4. Debashish Mohanty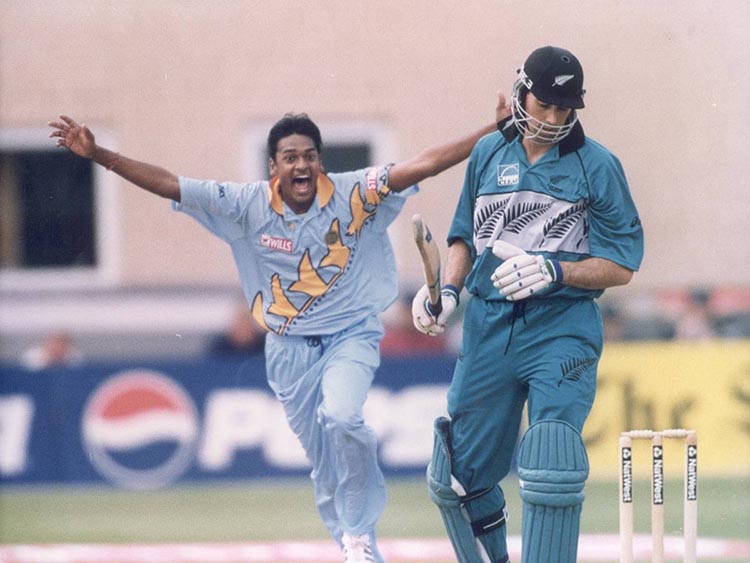 Not too long after Anil Kumble's stupendous innings in 1999, Debashish Mohanty from India made another record in 2001. Mohanty achieved this record at a Zonal match where the South was playing the East. It was Debashish's magnificent bowling than dismissed the South Zone players for a scanty score of 113 runs.
It wasn't all that easy as the South had their best Test batsmen Rahul Dravid and VVS Laxman. But Mohanty was in his best form and enabled his team to win the match by four wickets. In his career of 45 ODIs, Mohanty has been known for his 57 wickets.
5. Rex Raj Kumar Singh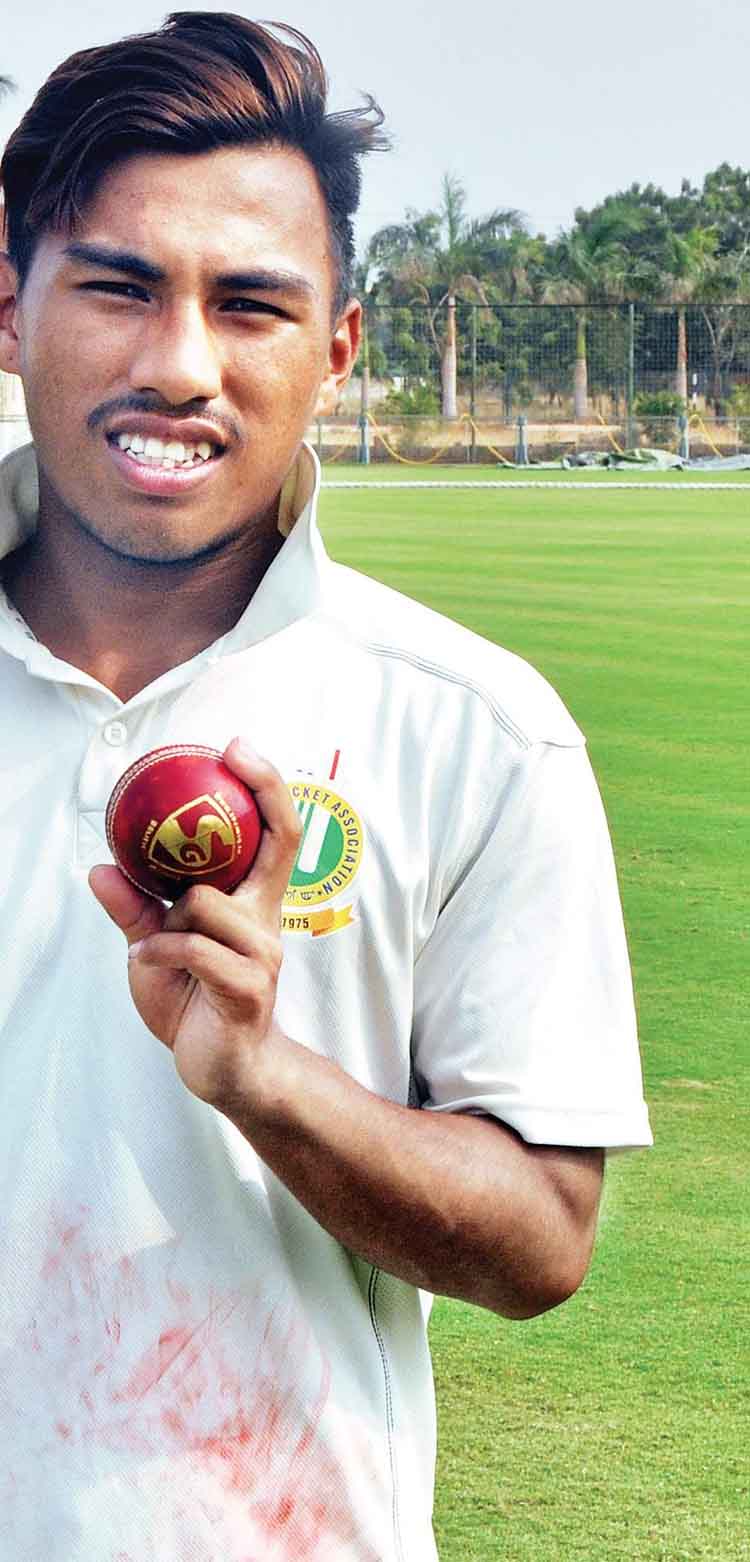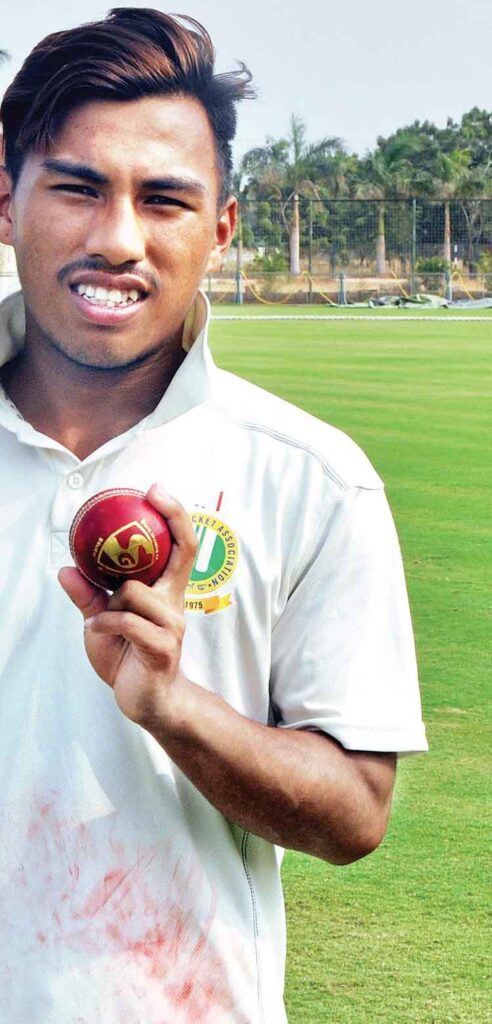 The young and fierce left-arm pacer, Rex Raj Kumar Singh hails from Manipur and is the latest cricketer who's made it the list of stalwarts taking 10 wickets. It was in a State-level match held in Anantapur for the Cooch Behar Trophy between Arunachal Pradesh and Manipur where this rising star took 10 wickets in just 9.5 overs. His contribution send the Arunachal Pradesh players home for only 36 runs in 19 overs.
The memorable match recalls several instances where Alex Raj was close to taking a hat-trick but that didn't work out. It was his skillful bowling that left only 55 runs on the scoreboard for Manipur to chase in the final innings for the victory. And the team did chase that down effortlessly for no loss of wickets.