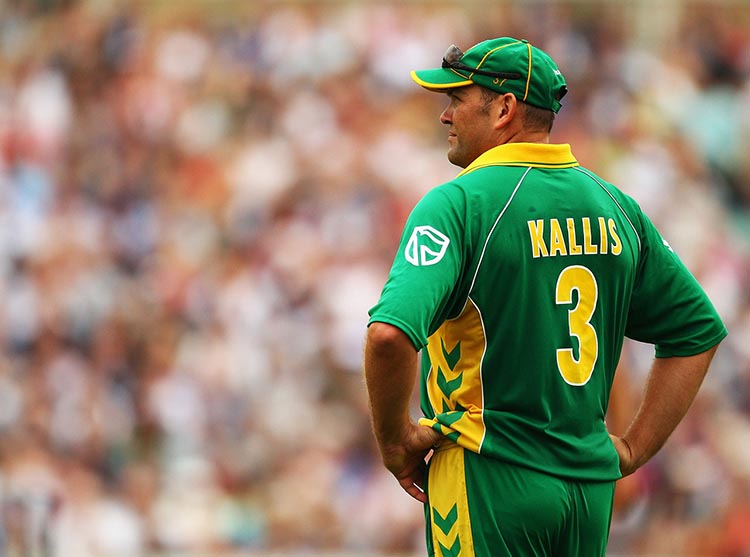 Who is the best all-rounder in cricket?
In the article, we'll talk about the Top 10 Best all-rounders in cricket & find out who is the best all-rounder in cricket.
Top 10 Greatest Cricket All-Rounders of All Time
1. Jacques Kallis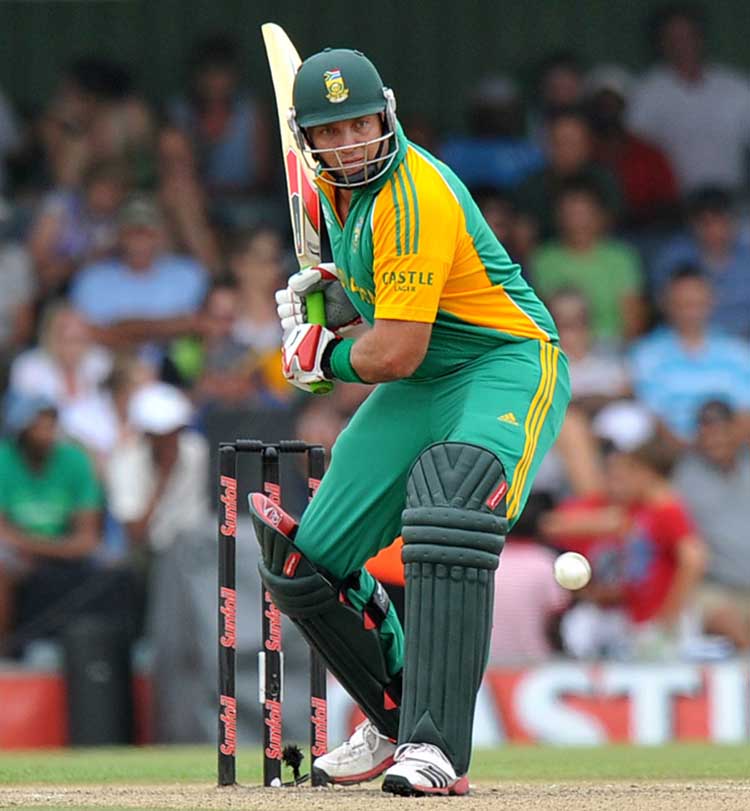 Jacques Kallis is a South African all-rounder. He has hit 45 centuries in the Test matches. He has taken the third-highest number of wickets in the one-day international format and sixth-highest number of wickets in Test series. As per his records, he can be called the best all-rounder in cricket history!
With a total of 10,000 runs to his name, Jacques Kallis is the best all-rounder of all time. He has scored the third-highest number of runs in Test series and seventh highest number of runs in the one-day international format. Interestingly, Jacques Kallis has taken 250 wickets in ODI and Test matches. Kallis set the record of hitting the second most number of centuries in Tests following Sachin Tendulkar. He has won 23 Man of the Match awards in the same series.
2. Garfield Sobers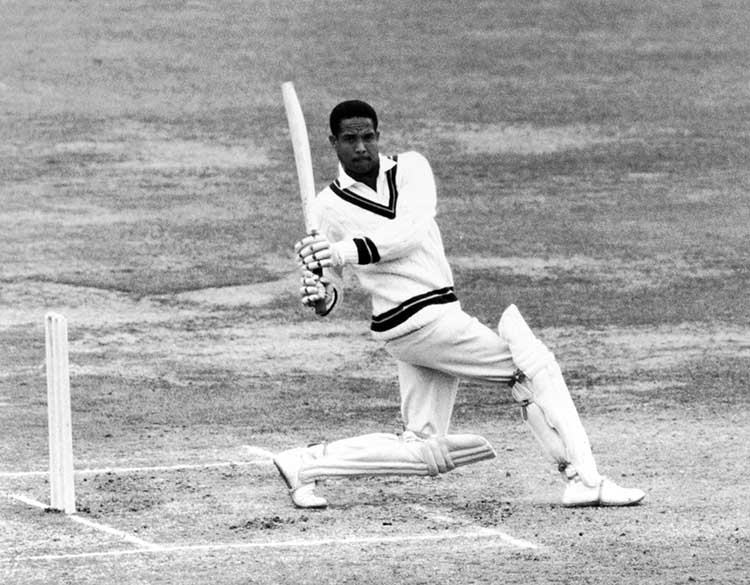 Garfield Sobers a.k.a Gary Sobers was given the title of "5 in 1 cricketer" by none other than Don Bradman. In addition to being good at bowling and batting, Gary Sobers is recognized for his fielding skills. Sobers made the highest individual runs. He managed to score 365* runs against Pakistan. The record still happens to be the fourth-highest individual run record in Test series. In fact, no cricketer could break Gary's record for as long as 36 years. That is why he is at number 2 spot on our list of best All-rounder in cricket History.
Gary has scored more than 8,000 runs in all formats. He had an average run rate of 57.78. Surprisingly, this left-handed batsman got selected in West Indies as a bowler. Initially, he would bat in the 9th position. He had the ability to deliver spins and medium-paced bowls.
3. Imran Khan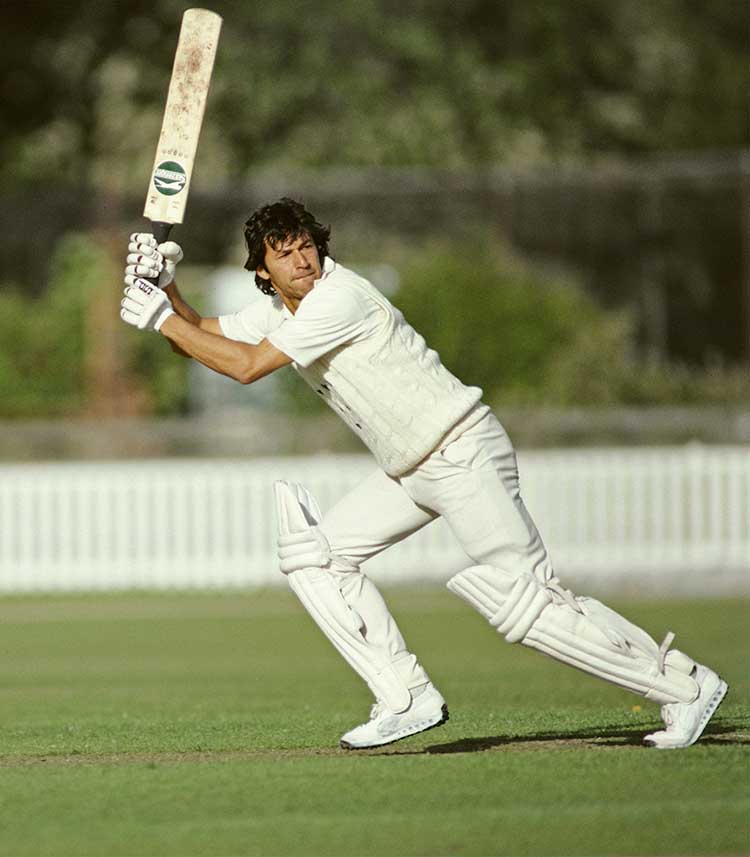 Pakistan won the 1992 World Cup under the captainship of Imran Khan, the current Prime Minister of Pakistan. After retiring from cricket, he joined politics. Khan was selected in the Pakistan international cricket team for his bowling skills. Imran had been a terrific bowler. Between 1980 and 1988, Imran took 236 wickets in the longest format of cricket. With a 17.77 average, Khan was one of the best bowlers of Pakistan. He even managed to beat the bowling average of some of the popular bowlers of that time, including Michael Holding and Malcolm Marshall.
Not only a bowler, but Khan was good at batting too. He scored runs at an average of 37.69 in Tests and 33.41 in the one-day international format. He added 947 runs to his name in 3 years of his Test series.
4. Shakib Al Hasan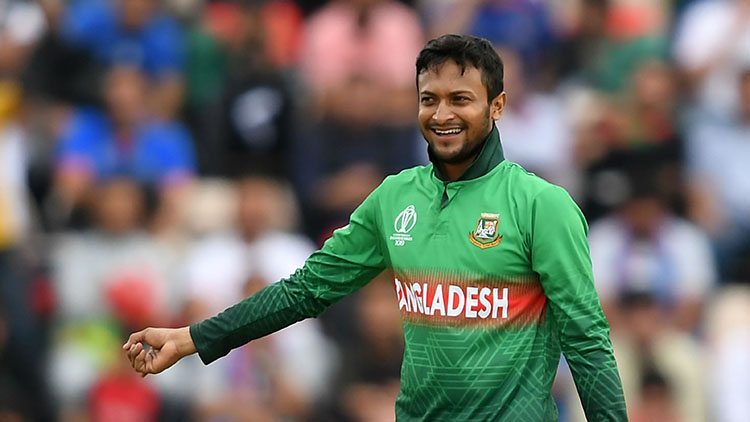 This player needs no introduction. Shakib Al Hasan is one of the best and most popular cricketers of all time. He has proven his worth many times in cricket history. This Bangladesh player has led his team to win several matches single-handedly. That is why he's the 4th best All-rounder in cricket History.
Shakib has scored 11,752 runs in the international cricket matches and 6,323 runs in the ODI format. Not only does he have batting skills, but he is a smart player. Shakib has an average of 37.86 in the one-day international format. What makes this score quite interesting is the fact that he bats in the 5th position. He is a left-handed batsman and a left-arm bowler.
He has the potential to take wickets and keep players from scoring runs. With a record of taking 562 wickets in cricket, it's safe to say Shakib Al Hasan is a professional and trained all-rounder.
5. Ian Botham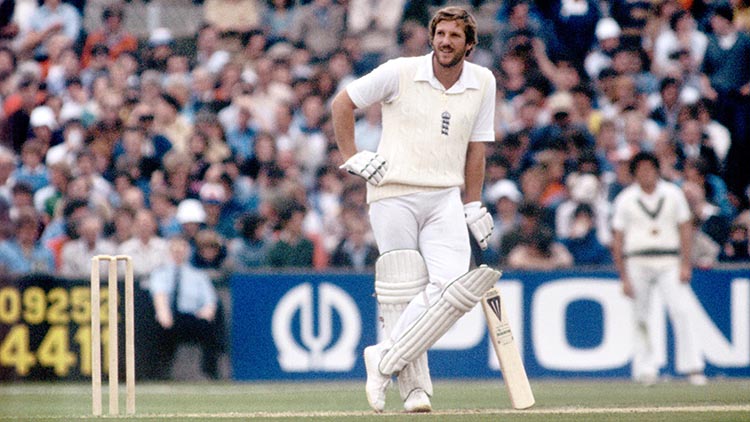 You must remember Ian Botham from the 1981 Ashes series. After giving a terrific performance in the entire series, Ian Botham became a popular cricketer. He created a record with 399 runs and 34 wickets in the series. This all-rounder batsman added 3 half-centuries and 2 centuries to his name and scored runs at an average of 36.27.
Just like Imran Khan from Pakistan and Kapil Dev from India, Ian Botham was an amazing all-rounder of that time. Botham had the ability to walk into the cricket ground as a bowler and batsman. Ian Botham gained popularity for being one of the highest wicket-takers in the longest format of cricket. He took most numbers of wickets against Kangaroos. He took 148 wickets at an average of 27.65. In addition to the 14 hundreds, Ian Botham scored double-century two times in Tests.
6. Kapil Dev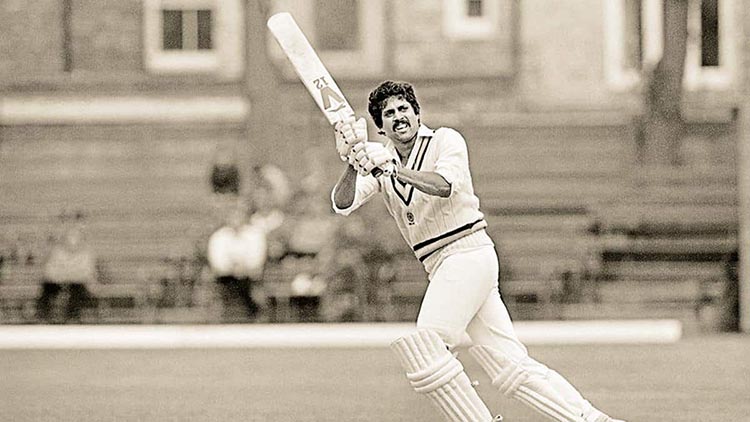 Kapil Dev captained the Indian team in the 1983 World Cup. Indian cricketers won their first World Cup on 25th June 1983 against West Indies. Dev scored 303 runs and took 12 wickets in a series. He was one of the finest batsmen and a professional bowler. Dev got retired from cricket with 434 wickets to his name in test cricket. What made his bowling skills even better was the Indian spin-friendly pitches. He got to play most of his matches in the Indian cricket ground. In Tests, Dev scored 8 centuries. With a strike rate of 95.07 in the one-day international, Kapil was one of the best all-rounder cricketers of that time.
7. Richard Hadlee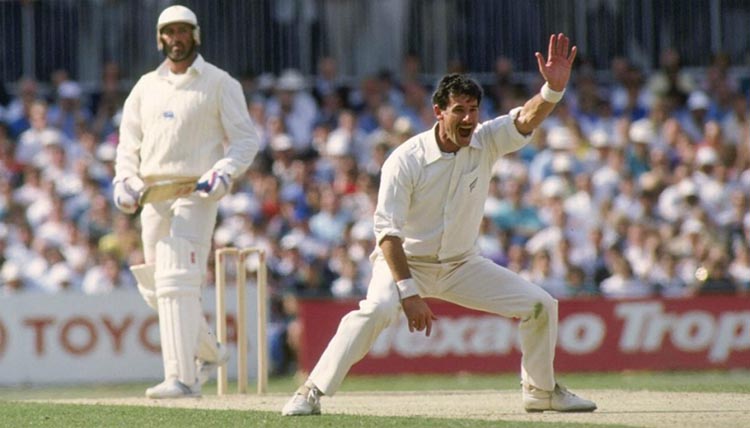 Hadlee became the first-ever bowler to take as many as 400 wickets in the longest cricket format. He got retired from cricketer with 431 wickets to his name in the test cricket. He was the best player between 1978 and 1988. Richard Hadlee took 330 wickets in his 10 years career at an average of 19.57. In addition to bowling, Richard was quite good at batting too. He had a strike rate of 39.1 in the ODI. His economy and average in the same format were 3.30 and 21.56 respectively.
He hit 15 half-centuries and 2 centuries in Tests, which was considered quite a good record at that time. He scored 12,000+ runs in his overall cricket career. His best record is 151 runs in Tests.
8. Chris Cairns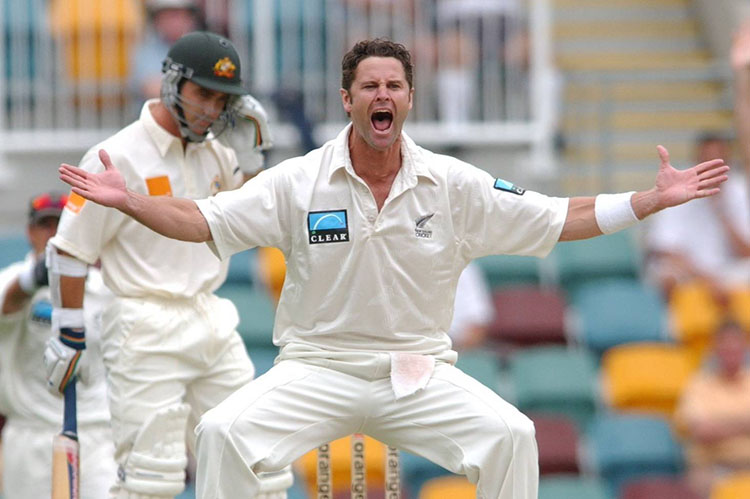 So far, New Zealand managed to win the ICC World Cup trophy only once. That was in 2000. The players still believe that Chris Cairns had given the best contributions to this big win. The team had to chase 265 runs. They had lost 4 wickets at 109. Cairns alone scored 102 runs in that match.
Overall, Cairns took 419 wickets in the International cricket format. He was an amazing medium-pace and slow bowler. Not only was he famous for his bowling skills, but Chris Cairns was a talented all-rounder. He set a record of hitting 240 sixes in his cricket career. His strike rate was quite good too.
9. Keith Miller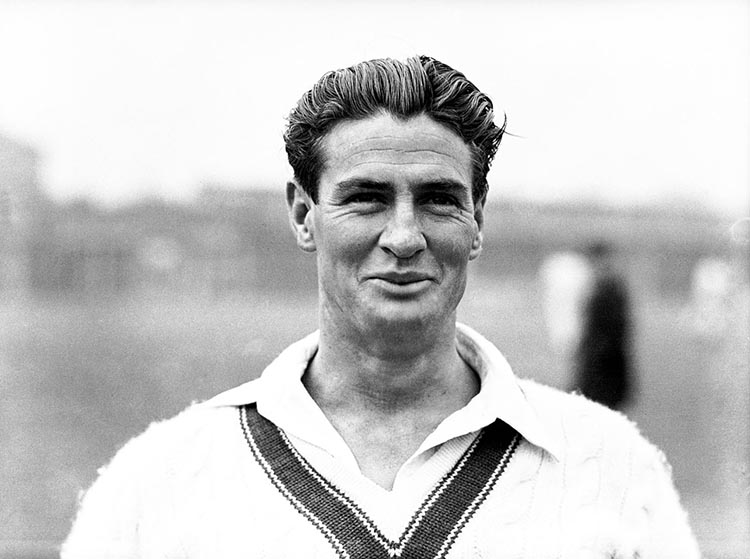 People who have been watching cricket since the 1950s will probably recognize Keith Miller. He was the first and finest all-rounders of that time. He amassed 14,183 runs at an average of 48.90. The first all-rounder not only gained popularity as an Australian cricketer, but he earned recognition as a pilot in World War II.
He joined the Australian cricket team as a batsman. Later, Keith started to play as an opening bowler. His average as a bowler in the Test series is 22.97, which is great for a 1950s cricketer.
10. Sanath Jayasuriya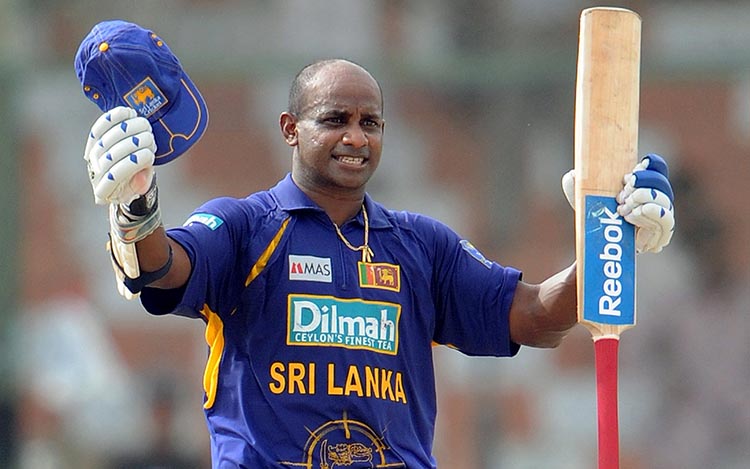 A nightmare for the opposition teams, Sanath Jayasuriya excelled in bowling and batting. He scored 440 wickets in his cricket career and 13,430 runs in the one-day format. His total ODI runs are 6,973. However, he wasn't that good at Tests. He took only 98 wickets in 110 matches with an average of 34.34.