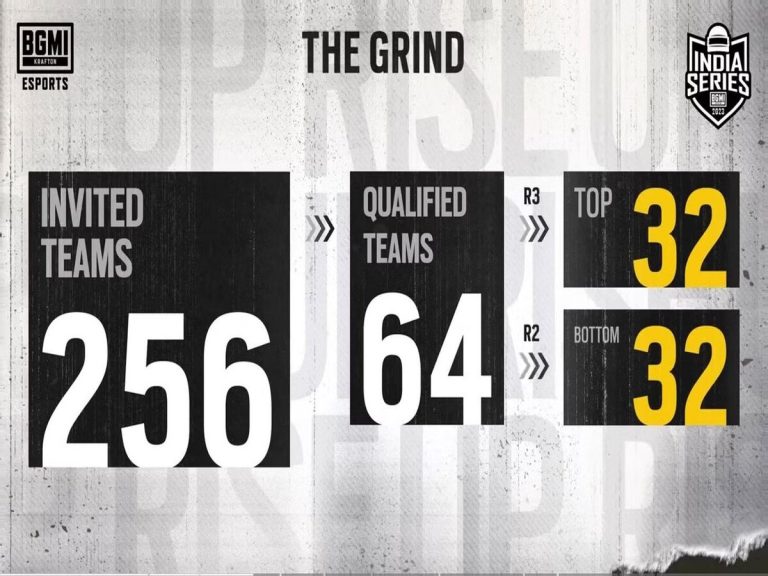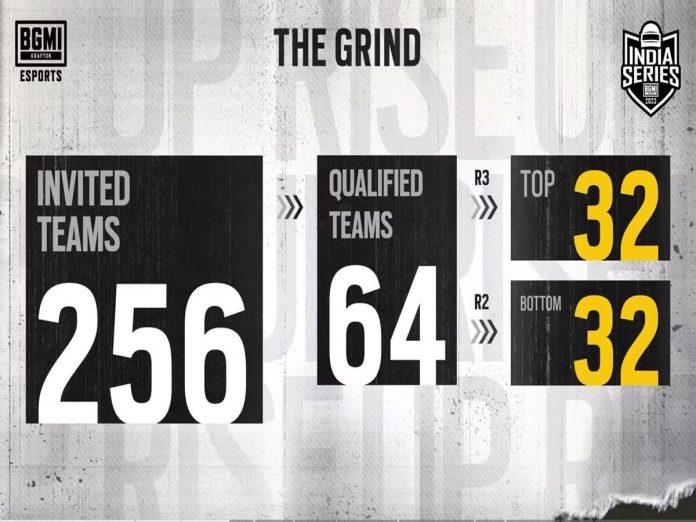 64 out of the 128 contestants who participated in the BGIS 2023 The Grind Phase 2 have made it to the final phase after the two-week-long round.
For Round 3, which will be held from August 17–20, the qualifying teams will be seeded into four groups.
The teams who did not advance to this round will compete in the BGMI India Series 2023 In-Game Qualifiers.
Each group will compete in six games during The Grind's final round, with the top eight earning a place in Round 3 of the BGIS main tournament.
The teams who finished 9th to 16th in each group will be chosen to compete in Round 2 of the India Series.
This also indicates that all 64 of the teams listed below have reserved slots for the 2023 Battleground Mobile India Series out of the 256 invitations to The Grind event.
BGIS 2023 The Grind Round 3 Teams
The 64 teams who will compete in the third round are listed below.
Team Mayavi
Reckoning Esports
LOC Esports
Gods Reign
Liquid Esports
R4W Official
4 Aggressive MAN
Ruling Since 80's
Big Brother Esports
Hindustan Gaming
Orangutan
DO OR DIE
Lucknow Giants
7HABIT
Dragon Esports
HUB Esports
Gladiators Esports
CS Esports
WSB Gaming
Marcos Gaming
Team Rebel
Galactic Gamers
Chemin Esports
TWOB
Midwave Esports
Team VST
Skulltz
ACID Esports
Redemption Crew
Velocity Gaming
Team GodLike
Norules Xtreme
Aslaaa Esports
Hyderabad Esports
XNOR Esports
Revenge Esports
GE Phoenix
Team Mayhem
War Mania Esports
X7 Esports
Autobotz Esports
Team Silent Killers
SPY Esports
Medal Esports
Intrepid Esports
Bloodrose Esports
FS Esports
Revenant Esports
Blind Esports
Gujarat Tigers
Mavericks
Error Esports
RVNC Esports
Genesis Esports
Team Tamilas
Signify Esports
Team Soul
Team Psyche
TF5x7Hills
Growing Strong
OR Esports
X7 Wolves
Team Tribal Esports
Spyder Esports
Team Mayavi was the top team in Group 1 at the start of The Grind Round 2, while Big Brother and Gladiators Esports took first and second place in Groups 2 and 3, respectively.
In Group 4, Midwave Esports had a fantastic performance and won first place.
Aslaa Esports prevailed by winning three Chicken Dinners when Group 5's squad competed on August 10, 2023, during the second week of The Grind.
In Group 6, Autobotz Esports earned the top spot. In Group 6, Blind Esports displayed overwhelming superiority, scoring 133 points in their six games.
With more than 110 points in six games, Team Soul had a solid performance in the previous group.
Also Read: League Of Legends Bee Skins: All You Need To Know