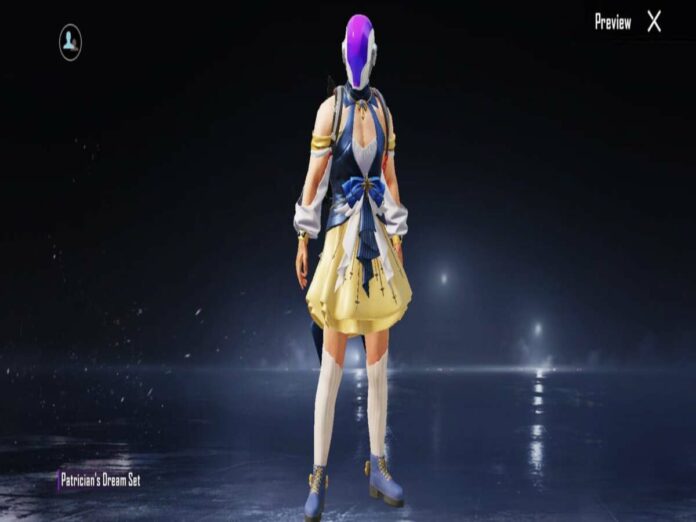 Halloween in recent years has been synonymous with gaming updates.
The spooky season not only brings vivid outfits and rewards but offers developers a chance to release major updates to games and BGMI is no exception to this.
On October 10, Krafton released BGMI 2.8, which included the Zombies Edge mode, in response to the enormous popularity of BGMI 2.7.
Millions of gamers across are enjoying the new mode, which honors the Halloween theme, every day.
A number of competitions and an exchange center have been created by Krafton to improve the game experience.
With the chilling autumn breeze and All Hallows' Eve drawing near, gamers can't wait to take on themed quests in order to earn much-desired rewards.
This year, the exchange center will offer prizes to gamers in the form of character costumes and scrap vouchers.
Since its reinstatement in May, Battlegrounds Mobile India has released three significant updates, the most recent of which, version 2.8, has continued to add new styles, attributes, and events.
BGMI Haunted Havens Exchange Centre
For prizes in the latest Haunted Havens Exchange Center, players must participate in the Zombies Edge mode, finish daily tasks, and collect Halloween pumpkins.
They may be traded in for magnificent attire, accessories, and more.
The tasks you will complete and the number of pumpkins you will obtain from each task are as follows:
Play the Arena mode once a day – 10 pumpkins
Go into Arena mode, five times a day – 50 pumpkins.
Play Classic mode once a day – 15 pumpkins
Go into Classic mode, five times a day – 75 pumpkins
Every day, survive 10 minutes on Classic mode – 10 pumpkins
Every day, withstand 50 minutes of Classic mode -50 pumpkins
Daily Login – 10 pumpkins
The total number of pumpkins needed to receive the various prizes is as follows:
850 pumpkins – Patrician's Dream Set.
350 pumpkins – Patrician's Dream Cover.
90 pumpkins – One Classic Crate Coupon
30 pumpkins – One Supply Crate Coupon
Although it is possible to complete these tasks in any of the three maps that include – Erangel, Livik, or Miramar the professionals suggest it is easier to carry out tasks and obtain rewards in the Erangel map.
There is no doubt that fans are eagerly waiting for these updates to be added to BGMI.
Also Read: Top 5 Phones For Playing PUBG Mobile