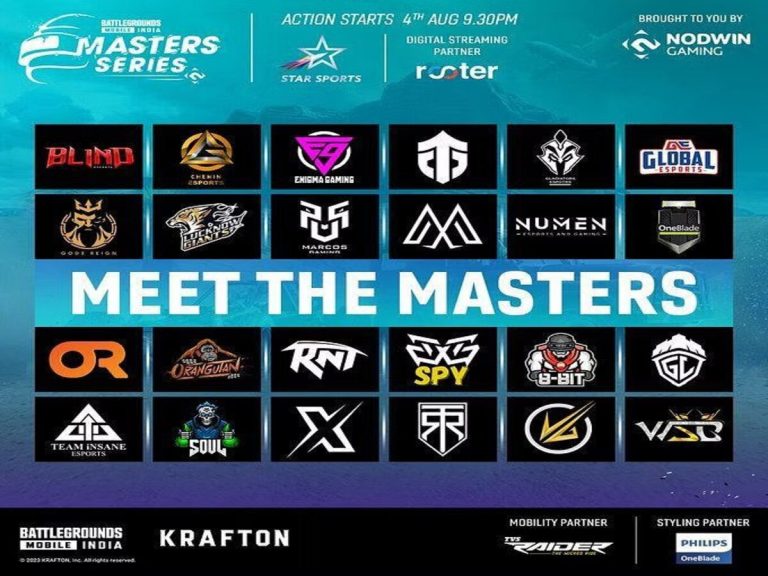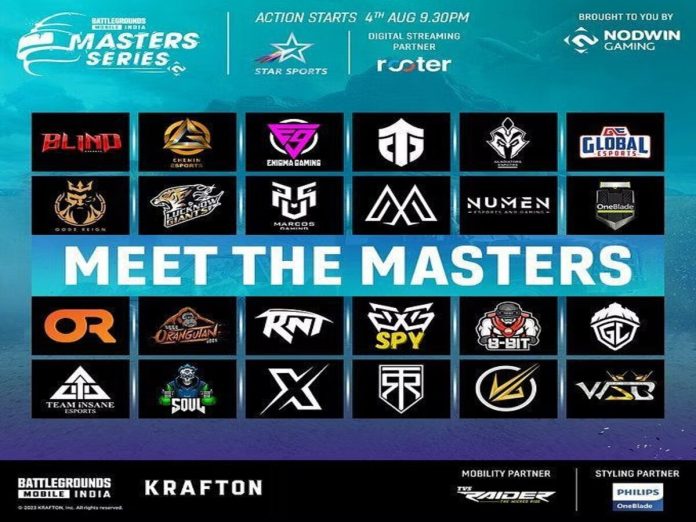 The wait is over, as all of the qualified and invited teams for the BGMI Masters Series Season 2 have been announced by Nodwin Gaming.
These teams will compete over the course of 22 days for a massive prize pool of 2.1 crores. The event will use a distinctive and varied structure in comparison to its first season in an effort to heighten the excitement among competitors and spectators.
From August 4 to August 27, Nodwin Gaming and Star Sports will stage this massive tournament in Delhi, the Indian capital.
There will be 24 competitors in all, including 14 teams who were specially invited.
Except for the Grand Final, there will be three matches per day beginning at 9:30 pm IST. The full event will be live-broadcast on Star Sports and Rooter in many languages.
BGMI Masters Series (BGMS) Season 2 Invited teams
Blind Esports
Gods Reign
Gladiators Esports
Global Esports
Orangutan
Enigma Gaming
Revenant Esports
Team Soul
Team Xspark
Team 8Bit
Oneblade
Numen Gaming
Medal Esports
BGMI Masters Series (BGMS) Season 2 Qualified teams
OR Esports
Entity Gaming
Velocity Gaming
Team Insane
Team SPY
Chemin Esports
Lucknow Giants
Marcos Gaming
Team WSB
True Rippers
These abovementioned 24 BGMI teams will compete against one another in the preliminary rounds for 16 slots in the Grand Finals.
Schedule
Here is the whole BGMS Season 2 schedule:
League Stage – August 4 to 20 -Launch Week – August 4 to 6, League Week 1 – August 7 to 10, Super Weekend 1 – August 11 to 13, League Week 2 – August 14 to 17, Super Weekend 2 – August 18 to 20
Playoffs – August 22 and 23
Grand Finals – August 25 to 27
Global Esports' BGMS Season 1 champion team was signed by Blind Esports. The group signed Addy to the cast before the start of its second season.
Spower, a budding talent, has joined GodLike Esports, the Season 1 runner-up, while Neyo has helped Team Soul improve their roster.
Tune in to see which team will grab the title in this highly competitive tournament.
Also Read: BGIS 2023 The Grind: Stalwart Esports Has Been Disqualified – Find Out Why