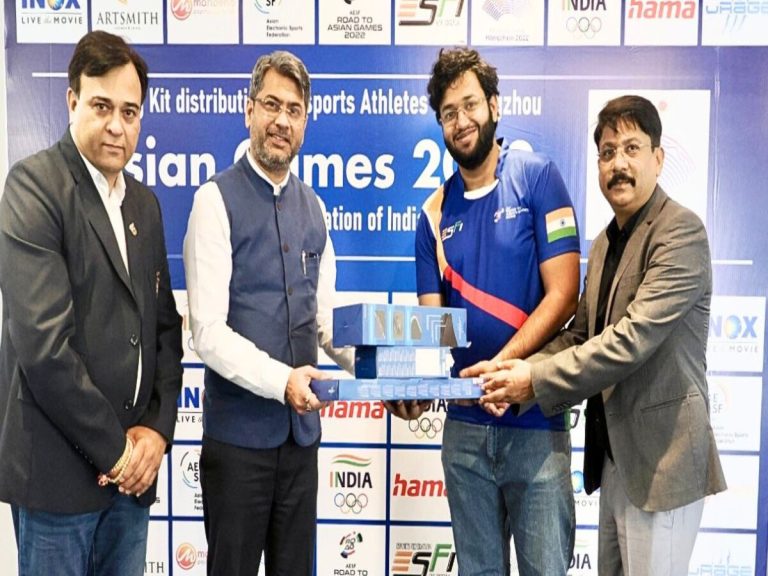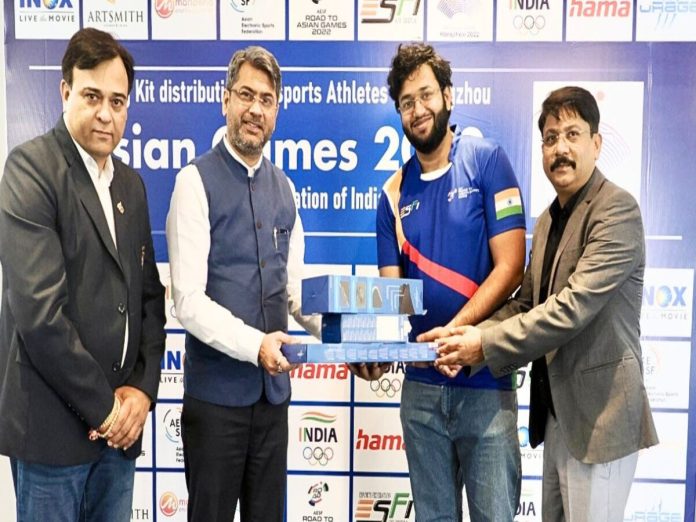 The Esports Federation of India (ESFI) organised a special meeting with the Indian Olympic Association (IOA) at the IOA Office in Delhi with a view to talk about the development of Esports in the nation.
It was also to give exclusive training kits made by Hama to the Indian Esports contingent that will compete at the Hangzhou Asian Games.
At the event, Mr. Kalyan Chaubey, Joint secretary & acting CEO of the IOA was present. He distributed training kits several athletes.
These included Street Fighter V athlete Mayank Prajapati, League of Legends player Mihir Ranjan and FIFA ace Harman Tikka.
Also present in the event were Mr. Lokesh Suji, Director of ESFI & Vice President of the Asian Esports Federation (AESF), Mr. Yugal Sharma, Vice President of ESFI and Mr. Prabhat Kumar, Vice-President of ESFI.
Special Kits For Indian Esports Athletes
Kalyan Chaubey, joint secretary and acting CEO of the IOA, personally gave the athletes cutting-edge training gear during this occasion.
With Hama's high-tech gear, India's esports team would be well-prepared for the next international competition.
The kit includes:
An advanced gaming mouse
A keyboard built for quick responses
A smooth mousepad
A headphone for crystal-clear communication
An eSports bag to carry the equipment
Conversation with ESFI officials and eSports athletes in India
In order to inspire the Indian athletes for the Asian Games and to discuss creating an environment that would allow Esports to flourish in the nation, Mr. Chaubey also had a conversation with the ESFI officials and the players.
He responded to the questions posed by the current Esports athletes. He said, "We are confident about Esports having a strong future in India where it will generate a significant amount of interest driven by the young demographic of players in the country.
"Esports is a new-age sport that every country is playing. The upcoming Asian Games will mark the beginning of a marathon where we hope that our talented athletes help India take a giant lead against the other competitors.
He explained that the world should be talking about India anytime they speak about Esports.
The IOA is still steadfastly dedicated to helping athletes and the ESFI in every manner imaginable as they work to achieve outstanding achievements and bring home gold.
Esports will debut as a full-fledged medal sport at the Hangzhou Asian Games.
At the famous competition scheduled to take place from September 23 to October 8, India will send a talented 15-member group to play in four different games.
These include DOTA 2, FIFA 22, Street Fighter V, and League of Legends.
Also Read: BGMI Returns: 5 Things Fans Can Expect From The New Version