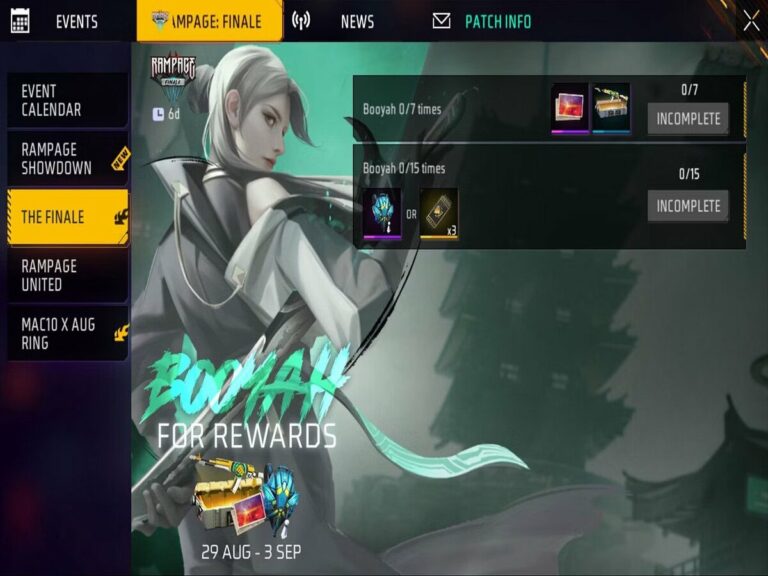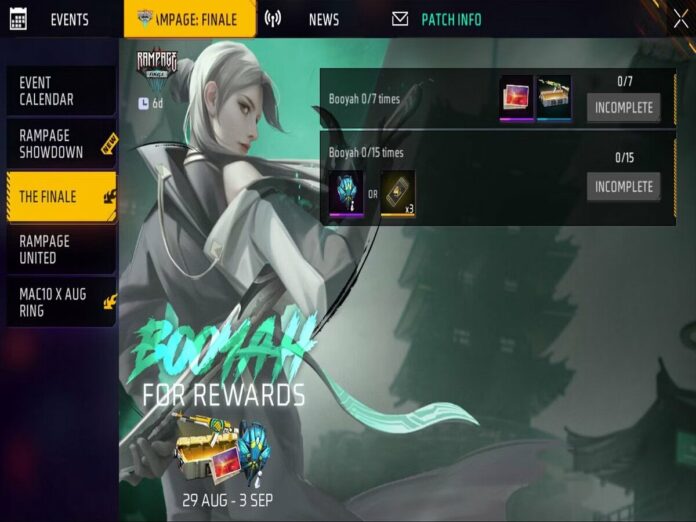 The Rampage: Finale series has come to its concluding event, The Finale. It is Free Fire MAX's most recent addition.
In order to get the rewards in this event, which include a free avatar, a weapon loot crate, and your choice of a backpack or three vouchers, you must complete a certain amount of wins during this event, regardless of the mode.
The Rampage Showdown event is still going strong for a few more days. As a result, you ought to benefit from a free outfit.
On August 29, 2023, Free Fire MAX launched the Finale event. It will continue upto September 3, 2023. You have just over a week to complete the necessary tasks for the triumph and get them.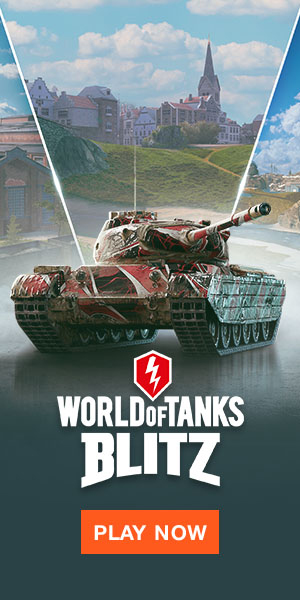 Free Fire MAX The Finale Event Rewards
The following lists the precise requirements for the new The Finale event in Free Fire MAX along with the associated rewards:
Booyah 7 times to get a free Rampage Finale Banner and Imp-Heads Weapon Loot Crate.
Booyah 15 times to get a free Aqua Backpack or 3x Ring Vouchers.
The two conditions in The Finale event are sequential, so you just need to amass a total of 15 Booyahs to be qualified for the two rewards.
For those who already possess this item, the alternative of Ring Vouchers rather than the bag makes the event worthwhile.
This is a fantastic opportunity to earn rewards that are worth numerous Free Fire diamonds.
How to obtain the rewards in the Finale event
To obtain the rewards in your account, follow these steps:
Play Clash Squad or Battle Royale games to get the necessary wins. From the event area, you can keep tabs on the development.
Go to the The Finale tab in the Rampage: Finale section after you have earned 15 Booyahs.
Click the claim button next to the bag and the vouchers. Verify your choice in order to get the reward. You may also count a banner and a gun crate as parts of the first milestone at the same time.