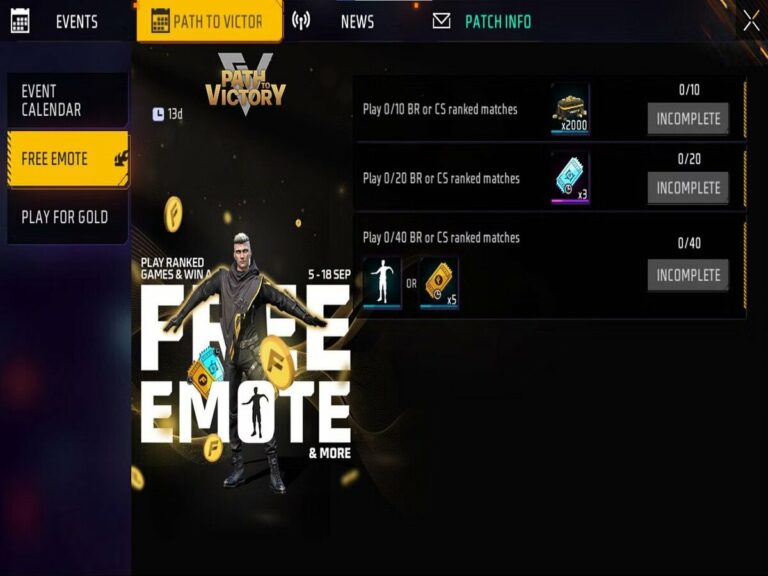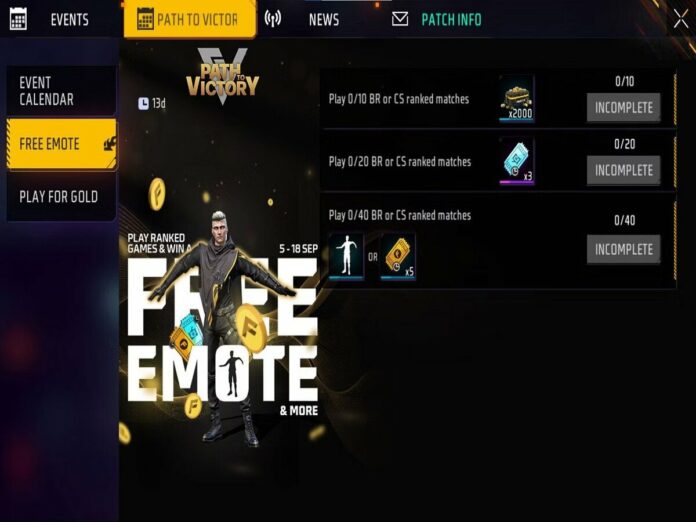 A brand-new event in Free Fire – the Free Emote Event, as its name suggests, offers players an opportunity to win a free emote.
Players of Free Fire sometimes get enticing free rewards from Garena such as these. These are often provided as rewards for doing a certain set of activities and may be a wonderful method to maintain player interest in the game.
You may get a free Arm Wave emote as well as several coupons and in-game currency as part of the new event.
By just participating in a certain number of games while the event is going on, you may earn these rewards.
The event is beneficial even if you already possess the emote since you may choose 5x Gold Royale Vouchers instead.
Free Fire Free Emote Event
The Arm Wave emote-related event started on September 5, 2023, and it will continue in Free Fire until September 18, 2023. 
The following criteria must be met in order to get the free emote and other Free Fire rewards from the new event:
Play 10 BR or CS ranked matches to get free 2000x Gold.
Play 20 BR or CS ranked matches to get free 3x Luck Royale Vouchers (Expiry date: October 31, 2023).
Play 30 BR or CS ranked matches to get free Arm Wave emote or 5x Gold Royale Vouchers (Expiry date: October 31, 2023).
The criteria are set up such that advancement on each of them will be tallied simultaneously. As a consequence, in order to be qualified to get all three sets of rewards, you must play a total of 30 matches.
In Free Fire, purchasing emotes often costs several hundred Free Fire diamonds, so players should take advantage of this chance as quickly as possible.
How to get free rewards
You may do the following to get the Arm Wave emote and other rewards in this event:
Launch Free Fire, then go to the Events area by clicking the symbol at the left of the screen.
Click the "Free Emote" event seen in the "Path to Victory" section. You will then be sent to the recently started event.
To earn the appropriate rewards in-game, click "Claim" next to them.
The emote may be equipped by going to the Vault area of Free Fire.
Also Read: PUBG Mobile 2.8 Update Android & iOS Download Guide