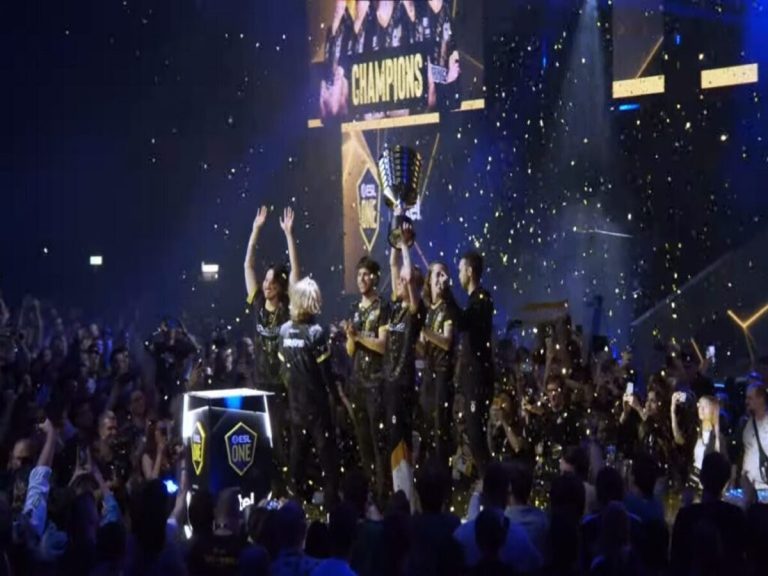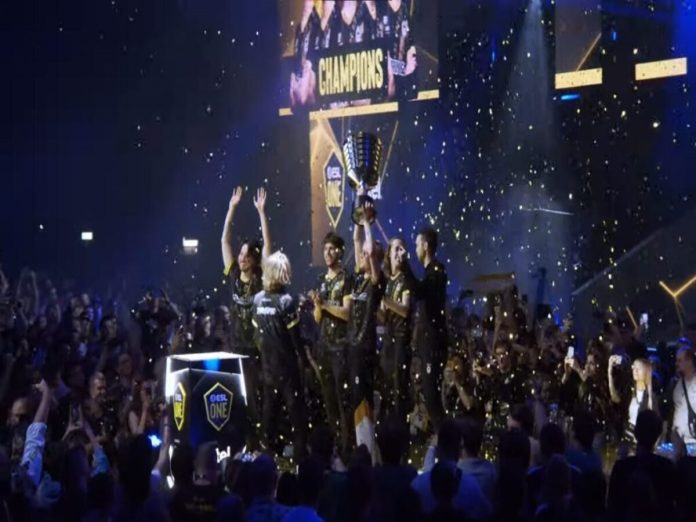 At the Dota 2 Berlin Major, Gaimin Gladiators once again displayed their unmatched abilities by defeating Team Liquid, securing their second consecutive Major victory in 2023.
By winning the Berlin Major 2023 and losing no games up to the championship match, Gaimin Gladiators extended their unstoppable dominance in the Dota 2 landscape.
Team Liquid had a difficult start to the competition, losing their first upper-bracket match against OG early on.
However, they were able to return to the Grand Finals thanks to an outstanding lower-bracket performance.
Team Liquid failed to defeat Gaimin Gladiators in the grand finals, just like they had failed to do in the Lima Major 2023 and Dreamleague Season 19 matches.
The grand finals, which were decided by a score of 3–1, provided spectators with a glimpse of Dota 2 at its most intensely contested.
Gaimin Gladiators are the champions
Gaimin Gladiators have now qualified for The International 12 in every simulation, with the exception of a few very circumstances.
The Gaimin Gladiators are now at 1240 DPC points, barely shy of the current qualifying requirement of 1360.
In order to maintain its success and solidify its position as one of the best teams in the industry, the team will be aiming to compete in the next Dota Pro Circuit (DPC) Tour.
Gaimin Gladiators will get a big boost in the DPC rankings in addition to the honour of winning the Berlin Major and a prize fund of $200,000 USD and 500 DPC points.
After defeating Team Liquid in to win the Berlin Major 2023, Gaimin Gladiators has earned its second Major victory of the year.
The team's unbeatable streak started in the Lima Major 2023 and has since continued with victories at Dreamleague Season 19 and the Berlin Major 2023.
In these competitions, Gaimin has been unbeatable, dropping only one series in Dreamleague Season 19.
Gaimin Gladiators vs. Team Liquid
Quinn "Quinn" Callahan, a midlane player for the Gaimin Gladiators, has been a star performer at the Berlin Major 2023.
He contributed significantly to his team's triumph, particularly on his Leshrac in Game 4 of the series.
However, Team Liquid has also been successful this season, taking first and second place in the DPC Western Europe (WEU) 2023 Tour 1 and Tour 2. They have yet to win a title. 
They have now lost to the Gaimin Gladiators three times in a row in tier 1 competitions owing to their setback in the Berlin Major 2023.
With their most recent victory, the Gaimin Gladiators are extremely close to reaching the necessary number of DPC points to automatically qualify for TI 12.
Gaimin Gladiators have clearly established themselves as one of the most dominating teams in Dota 2 tournaments.
They are now among the top Dota 2 teams in the world owing to their triumph, and they will surely be among the favourites going into future competitions.
Also Read: xQc Sets Minecraft Speedrunning Record: Check Details