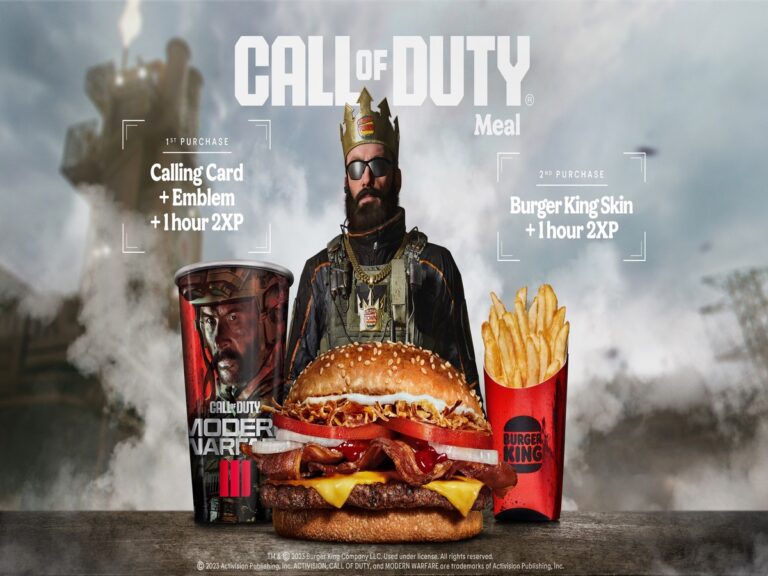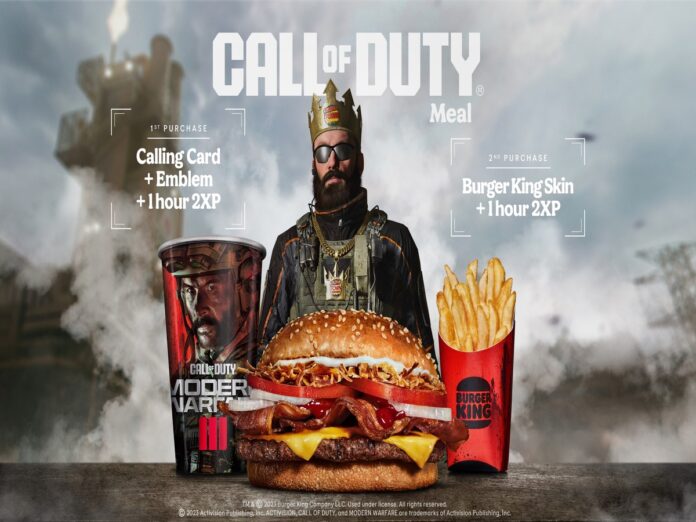 In preparation for the ultimate release of Call of Duty Modern Warfare 3 (MW3), Activision and Burger King have partnered to provide gamers a new operator skin.
The publisher has a long history of collaborating with various businesses, such as fast food restaurants, and video games to provide the community with exclusive gaming material.
This is a brief walkthrough on how to obtain Modern Warfare 3's Burger King operator skin.
How to get Burger King Operator Skin In Modern Warfare 3
It will be necessary for you to place a minimum $15 order through Burger King.
While finishing the transaction, input the "CALLOFDUTY" code.
You can use the code you will receive as soon as the purchase is complete.
Visit the official Call of Duty website to enter your code and claim the goodies.
The fact that the prizes are accessible in two distinct periods should not be overlooked.
In order to obtain the code for the Burger King operator skin in MW3, you must do two transactions in the same manner.
This means that the total cost to redeem all of the benefits offered by Activison and Burger King will be about $30.
The following is a list of every item featured in the most recent Burger King promotional partnership for the official release of Modern Warfare 3:
Calling Card (1st purchase)
1-hour Double XP Token (1st purchase)
Emblem (1st purchase)
Burger Town Operator skin (2nd purchase)
1-hour Double XP Token (2nd purchase)
When you have used the codes you were given through the meal purchase orders to redeem them, all of these items will become available in your account.
The prizes ought to be credited to your account immediately as soon as the devs launch the official servers globally.
If there is a spike in server traffic on launch day, it can take some time to show up.
There has been a lot of excitement surrounding the debut of Modern Warfare 3. This collaboration with Burger King ought to help the game get more exposure and draw in more players.
Also Read: Minecraft 1.21 Update Trial Key Details