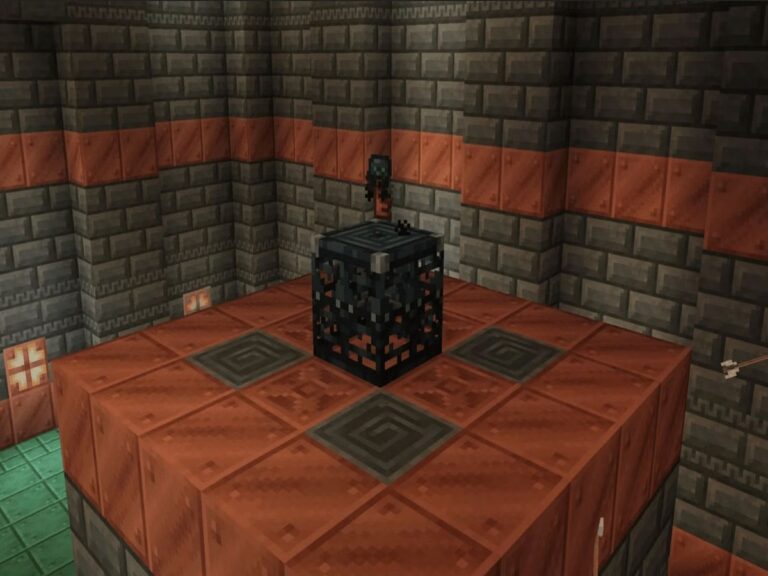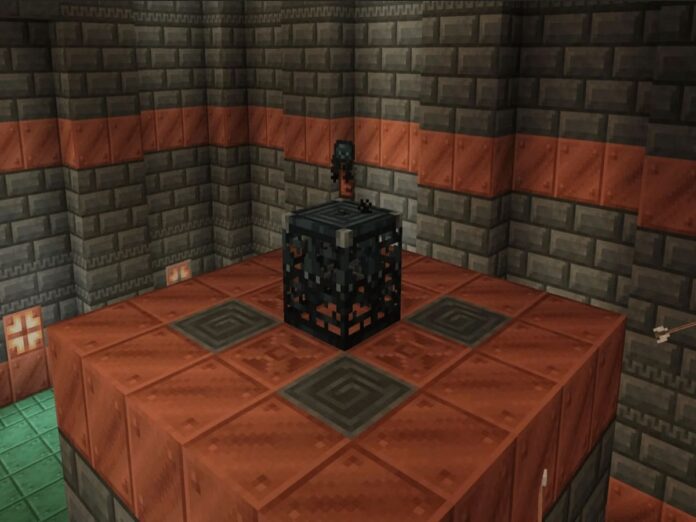 Although the 1.21 version for Minecraft isn't out yet, users may already experience some of its features and upgrades due to Mojang's beta releases.
The trial key, which can be discovered within the new trial chamber structures, is one such object that has arrived.
The trial key, which has a luminous skull with eyes on its handle and seems to be partially formed of copper, is a reward given to players of Minecraft who brave the spawner blocks within trial chambers.
In the Minecraft 1.21 update's development cycle, not much is known about these items yet.
Minecraft Trial Keys
Since trial keys were first made accessible in Minecraft Java Snapshot 23w45a, not much is known about them altogether. 
According to Mojang, these keys can only be obtained by fighting the creatures that are created by a trial spawner block as of this beta version. The key then appears at the top of the block as a result of this.
On the other hand, according to certain community sources, there is a 6.8% chance of finding a trial key in trial chamber chests while looting Java Edition.
There have also been reports of one to three keys showing up in trial chambers' hallway room pots with a 3.6% drop rate.
Although Mojang has not yet verified these claims, it's possible that the developer plans to eventually provide other methods to obtain the keys.
At the moment, players are coming up with ideas and speculations about how the trial key in Minecraft ought to function.
There have been conjectures that it may be able to communicate in some way with trial spawner blocks.
Some speculate that it could be able to open a treasure trove that is buried and will eventually be revealed in the trial chambers.
Sadly, trial key collection isn't very worthwhile right now, but that will surely change in the upcoming days, weeks, and months.
Mojang is anticipated to release more betas for players to access as 1.21 draws near, and one of them will probably have a clearly stated purpose for trial keys at some point.
Also Read: GTA 6 Trailer Date Announced: Check Details