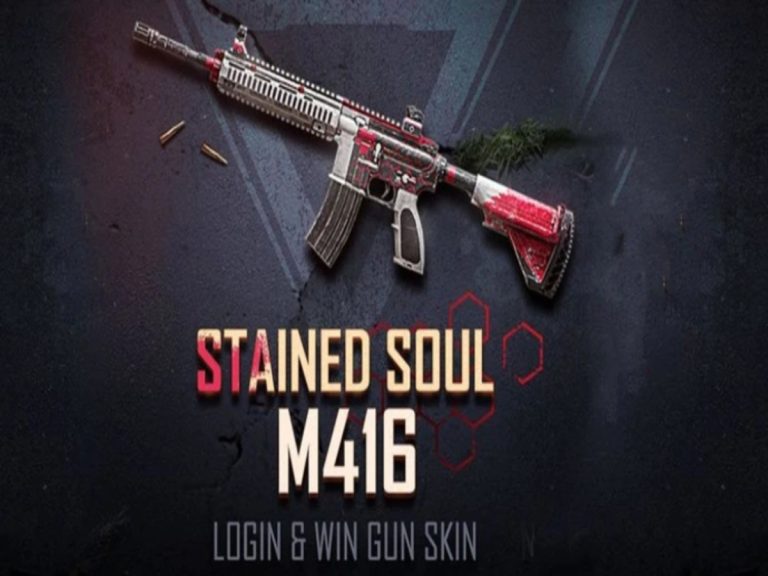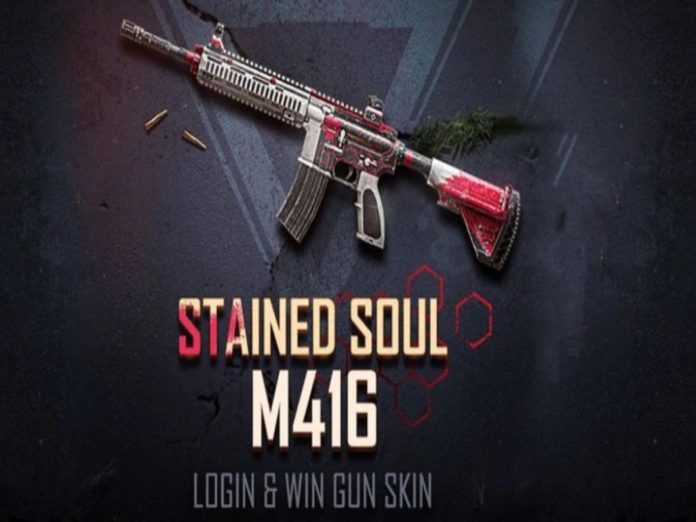 With the brand-new Stained Soul skin for the M416 Automatic Rifle gun in BGMI, Krafton has continued to provide fresh content for Indian mobile players to enjoy. 
The skin is a lighter gray tone with irregular accents of bright red across the gun's finish and at the end.
Simultaneously with this skin, other special, discounted themes and designs are also made accessible in Battlegrounds Mobile India. 
BGMI players can read further to discover how to earn the Stained Soul skin for free through daily logins.
How to obtain the BGMI Stained Soul M416 Skin
Follow the steps below to obtain the skin.
Open BGMI on your smartphone.
Then, log into your BGMI account as usual.
In the game, go to the event center and search for the "login and win: M416 edition" event.
Log in every day for 15 days straight to get your prize.
It is worth mentioning that if players skip a day during the consecutive days' login step, they will not be able to get the skin.
Players should get started right now if they want to get the gift before time runs out because the event will finish on August 9. Discounts are also being offered by Krafton while opening loot boxes.
The first loot box, or "crates" in BGMI, is reduced by up to 70%. For a short period of time, players will be able to open the Princess Guard Crate for just 18 UC instead of the usual 60 UC.
For 540 UC, players can also unlock 10 crates. The Crescent Princess Set, the Red and Green Soldier Sets, and the Slayer Bear Head are a few of the amazing items that may be obtained.
Given that the offer expires in August, this could be the gamers' only significant opportunity to get the lovely sets at a discount.
So log into the BGMI game before the offer expires and grab the new stunning M416 skin.
Also Read: BGMI 2.7 Update Release Date Possibilities Explored