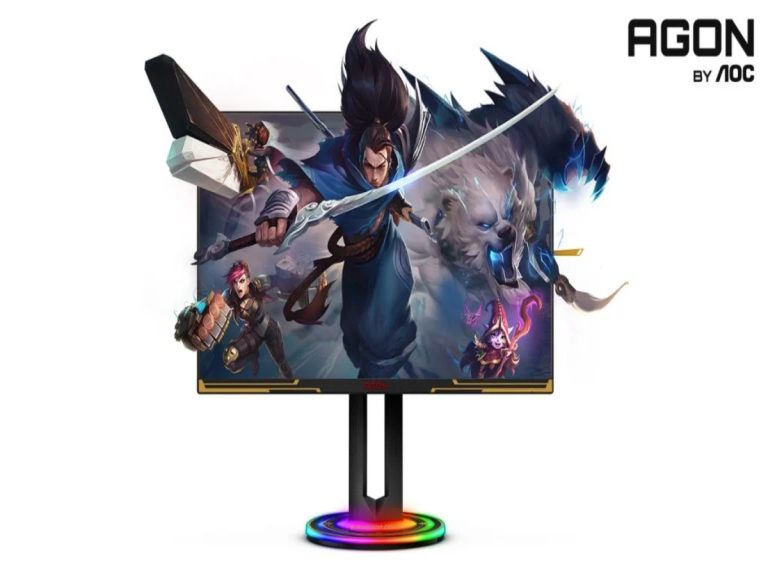 The world's first official League of Legends edition gaming monitor was unveiled in India by AGON by AOC in collaboration with Riot Games.
Gaming lovers and League of Legends fans both may enjoy this. The monitor has a League of Legends mode, a QHD display with a 170Hz refresh rate, and many more features.
Here are more details about the new League of Legends AGON PRO AG275QXL monitor.
Specifications – League of Legends AGON PRO AG275QXL
The 27-inch IPS display on the limited edition gaming monitor has QHD resolution, 170Hz refresh rate, and 1ms pixel response rate.
To prevent screen tears and stutters, the monitor has Adaptive Sync with FreeSync Premium.
For a complete visual experience during extended gaming sessions, the monitor has VESA DisplayHDR 400 certified, ShadowControl, and flicker-free mode.
Aesthetics
The monitor's base plate, stand, and chassis are all made to resemble the 'Hextech' technology that is used in the League of Legends of Runeterra universe.
Both the monitor's base plate and rear panel are illuminated in RGB. There is also a detailed gold stripe pattern all around.
The League of Legends MOBA (multiplayer online battle arena) function is synced with the AGON Pro display, and responses are timed to MOBA events.
The MOBA-style design language is evident in everything from the boot-up screen to the on-screen display.
The AGON Pro has an external QuickSwitch Remote decorated in League of Legends black and gold to suit both recreational players and ambitious e-sports athletes.
Players may easily alter gameplay settings and switch between game modes with the use of an external remote.
The display also has the LoL Signature OSD, Light FX Sync feature, and unique power on/off noises.
League of Legends AGON PRO AG275QXL Price
From May 2023, the AON PRO AG275QXL monitor will be offered on the Indian market. However, there is no information about the pricing.
Also Read: Free Fire MAX Scorpio Top-Up 2 Event Details, Release Date & Rewards