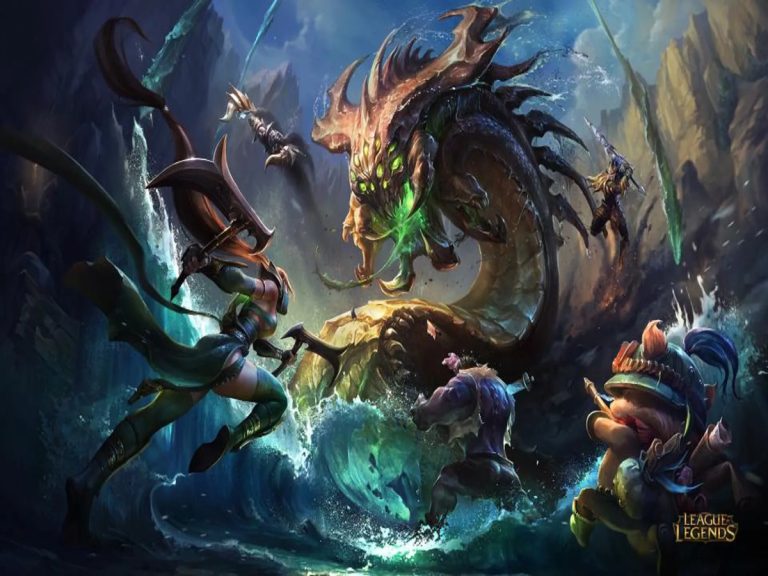 League of Legends players may now preview some of the improvements that will be added to the game the next week via the League of Legends patch 13.11 prenotes which are now available.
Riot Games is attempting to adjust the competitive meta prior to the 2023 Summer Split.
Therefore, there are a significant number of balance tweaks for both champions and items this time around.
The League of Legends patch 13.11 is anticipated to launch next week, on May 31, 2023.
The complete list of changes anticipated for League of Legends patch 13.11 is given below.
The changes may not appear in the final version. Before releasing the adjustments in the official patch for League of Legends next week, Riot Games will test patch 13.11 on the PBE servers.
Champion Buffs
Akali
Q Damage: 30-130 >>> 40-140
Azir
Q Cooldown: 14-6 >>> 12-6
W AP Ratio: .55 >>> 6
W Summon Range: 500 >>> 525
Ivern
Q Jump Logic Adjusted
W On-Hit Damage Applies to Allies
Enemies in brush revealed
E refreshes if no enemies hit
Autos no longer miss when target leaves vision
Total AD on attack: 90% >>> 100%
Base AD + AD Growth: 66 +3.75 >>> 61 +3.25
Kalista
Q + E Damage increased to compensate for base AD changes
Health Regen + Growth: 3.75+.55 >>> 4+.75
Base Health: 574 >>> 600E Cooldown: 14-8 >>> 10-8
Rek'Sai
Tremors Rate: 1.5s >>> 15-P
Max Heal: 20-190 >>> 15-125 (+2%-12% max HP)
Q CD: 4s >>> 4-2s
Q Reveal Duration: 5s >>> 3s
Renekton
ECD: 18-14s >>> 16-12s
R CD: 120 >>> 120-80s
R DPS: 50-150 >>> 60-180
Twisted Fate
Champion nerfs
Aurelion Sol
E Mana: 60-100 >>> 80-100
E AP Ratio Per Sec: 25% >>> 20%
Amumu
W Base Damage per Sec: 20 >>> 14
Aphelios
Q AD Per Rank: 5-30 >>> 4.5-27
Jinx
Champion Adjustments
Rell
System Buffs
Duskblade
Damage Amp: 0-15% >>>0-20%
Health Threshold for Max Dmg: 20% >>> 30%
Kraken Slayer
Damage Type: Magic >>> Physical
20+ 60% Total AD + 45% AP >>> 35-85 + 65% Total AD + 60% AP
Moonstone Renewer
Chain Heal: 20-35% >>> 20-40%
Single Heal: 15-25% >>> 15-30%
Navori Quickblades
Attack Damage: 60 >>> 65
Ability Haste: 20 >>> 15
Mythic Passive: 5 Ability Haste >>> 5 Attack Damage
Statikk Shiv
Energize Damage: 60-170 >>> 80-190
Minion Damage: 220% >>> 250%
System nerfs
Ardent Censer
Bonus AS: 15-30% (ally level) >>> 20%
Echoes of Helia
Healing Per Shard: 20-100 (lvl 1-18) >>> 20-100 (lvl 6-18)
Damage Per Shardk: 30-200 (lvl 1-18) >>> 30-180 (lvl 6-18)
Runaan's Hurricane
Galeforce
Active Damage: 150-350 +250% Crit >>> 150-350+ 200% Crit
Maximum Execute Damage: 160% >>> 150%
Youmuu's Ghostblade
Bonus Lethality: 8-20 >>> 3-12
Attack Damage: 55 >>> 50
Haste: 20 >>> 15
Distance Per Stack: 45 >>> 55
Stormrazer
Energize Damage: 25+ 65%Total AD >>> 15+ 60% Total AD
Also Read: Undawn: A New Game By PUBG Mobile Developers Starring Will Smith