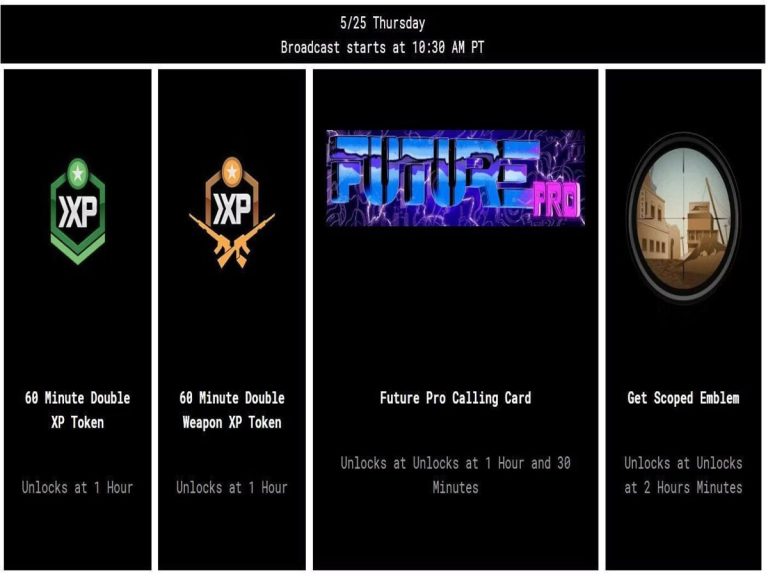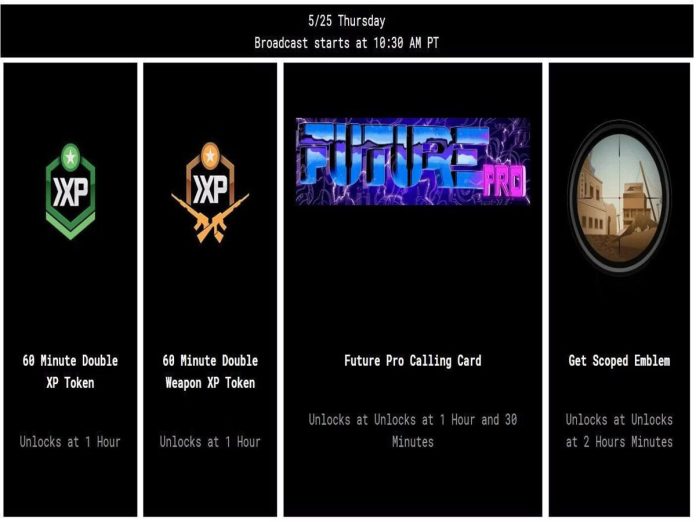 The Call of Duty League's Major V is almost approaching, and gamers of Modern Warfare 2 and Warzone 2 will also get some free rewards.
Pro athletes are prepared to give their all since the stakes are so high. Viewers may, however, receive some intriguing benefits by watching games.
For spectators, it's an advantageous scenario since they can watch high-level action and get interesting rewards for it.
OpTic Texas was beaten by Los Angeles Thieves to win the Major IV title earlier. OpTic Texas, on the other hand, won the CDL Stage V Qualifiers and held the top spot at the conclusion of week 3.
Call of Duty League's Major V will now take place from May 25 to May 28. By tuning in live, fans may earn prizes good for four days.
How to get Modern Warfare 2 and Warzone 2 Twitch drop rewards
The steps listed below must be followed in order to get Modern Warfare 2 and Warzone 2 Twitch drop rewards:
Link your Xbox, PSN, Battle.net, Steam, or Activision account by logging in.
Connect your Activision account to your Twitch account.
Approve the connection.
Watch the needed number of hours of live streaming.
Go to the Drops and Rewards area on Twitch and claim your prize from the inventory that is there.
The CDL Major V will start on 25.05.23 and last for four days, ending on 28.05.23 with the Grand Final. 
A fresh set of rewards, including Double XP Tokens, Double Weapon XP Tokens, Calling Cards, Emblems, Stickers, and a Weapon Blueprint, will be given out to viewers every day.
By spending some time watching the games live, one may gain rewards. The rewards are listed in full detail below:
25 May
1-hour viewing time: 60 Minute Double XP Token and 60 Minute Double Weapon XP Token
1 hour 30 minutes viewing time: Future Pro Calling Card
2-hour viewing time: Get Scoped Emblem
26 May
1-hour viewing time: 60 Minute Double XP Token and 60 Minute Double Weapon XP Token
1 hour 30 minutes viewing time: Premium Gas Calling Card
2-hour viewing time: RAWR Emblem
27 May
1-hour viewing time: 60 Minute Double XP Token and 60 Minute Double Weapon XP Token
1 hour 30 minutes viewing time: Online Calling Card
2-hour viewing time: Beat Down Weapon Sticker
28 May
1-hour viewing time: 60 Minute Double Weapon XP Token and Lightning Rod Weapon Blueprint for Kastov 74u
1 hour 30 minutes viewing time: 60 Minute Double XP Token
2-hour viewing time: Chip Off the Old Block Weapon Sticker
Also Read: Gods Reign Set To Reveal A New BGMI Roster: Check Details