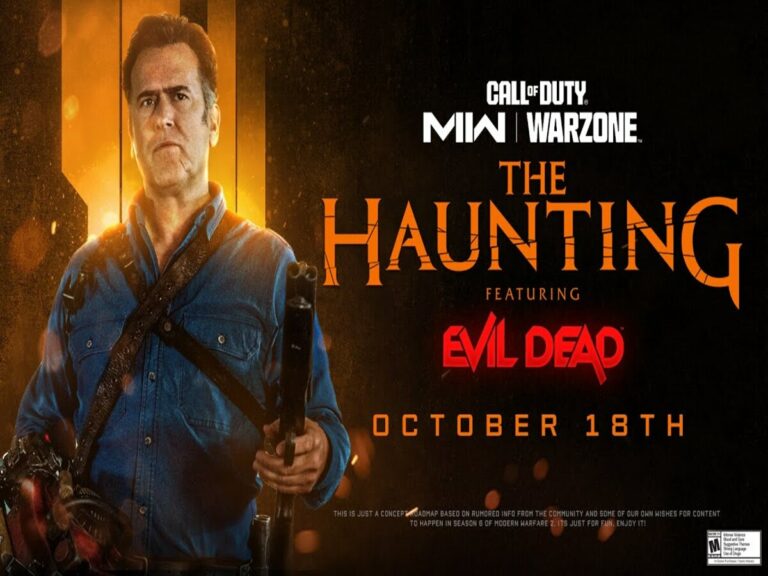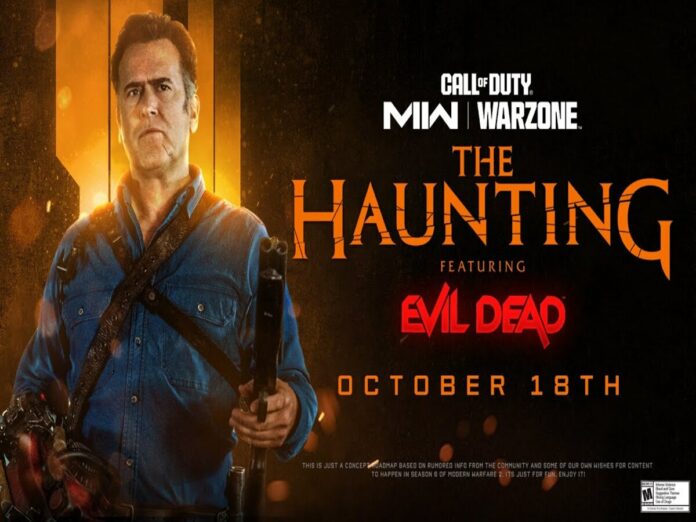 Call of Duty is one of the most iconic video games in the 21st Century with its Modern Warfare series being one of the most well-received by fans.
The Haunting, a Halloween-themed event in Call of Duty: Modern Warfare 2, will provide players access to a ton of spine-chilling material.
With unsettling new game types, intriguing packages, and an original gameplay experience, it seeks to attract gamers from around the world.
There are new game modes and eerie map alterations as part of this Halloween event in Modern Warfare 2. 
Gamers will be entrusted with sending creatures back to hell in the Operation Nightmare event on a nighttime version of Al Mazrah, which will be available to Warzone gamers.
With Vondead and the re-release of Zombie Royale from Warzone 1, the Vondel map has two zombie-themed game styles. 
Two eerie map reskins for the holiday are included in the multiplayer section of Modern Warfare 2. El Asilo observes Da de Muertos, while the Embassy transforms into a nocturnal map with a zombie attack pattern.
Modern Warfare 2 The Haunting Event Zone-Wise Release Date & Time
Pacific Time (PT): October 17, 2023, at 9 am
Mountain Time (MT): October 17, 2023, at 10 am
Central Time (CT): October 17, 2023, at 11 pm
Eastern Time (ET): October 17, 2023, at 12 pm
Brasília Time (BRT): October 17, 2023, at 1 pm
Greenwich Mean Time (GMT): October 17, 2023, at 4 pm
Central European Time (CET): October 17, 2023, at 5 pm
Eastern European Time (EET): October 17, 2023, at 6 pm
Moscow Standard Time (MSK): October 17, 2023, at 7 pm
Indian Standard Time (IST): October 17, 2023, at 9:30 pm
China Standard Time (CST): October 18, 2023, at 12 am
Japan Standard Time (JST): October 18, 2023, at 1 am
Australian Eastern Standard Time (AEST): October 18, 2023, at 2 am
New Zealand Standard Time (NZST): October 18, 2023, at 4 am
Other eerie gear is available, but it's accessible only in Warzone's battle royale mode. This also applies to the updated Haunted Box field.
The crate replenishes supplies of plates, ammunition, and equipment, but at the risk of causing a fright. 
Additionally, the store in Modern Warfare 2 offers eerie Halloween-themed packages including Ash Williams from the Evil Dead and Skeletor from the Masters of the Universe series. 
Weapon balancing is anticipated later in the season, according to the Modern Warfare 2 developer's patch notes, even if weapon balance was not included in the Haunting update. 
The fans of the game are rather excited about the refreshing changes and updates brought to the game in the spirit of Halloween. It would offer the game a new dimension to explore for players.
Also Read: Top 5 Tips & Tricks To Flank Enemies In BGMI