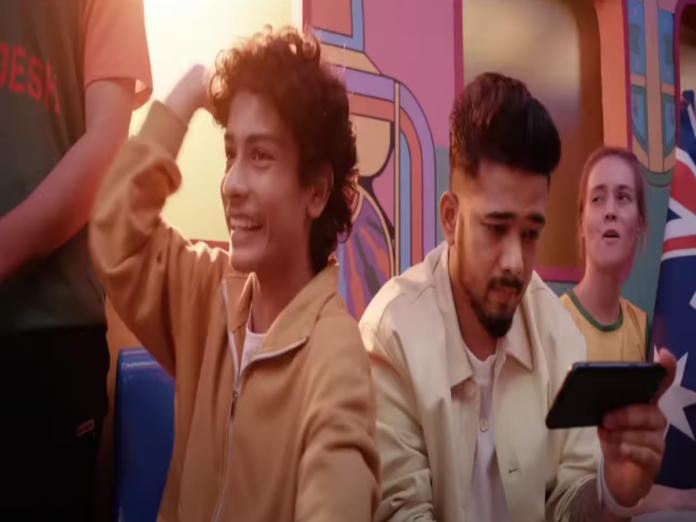 India will host the ICC Cricket Men's ODI World Cup for the fourth time this year. The ODI World Cup will include a total of 10 countries and get underway on October 5. Team India will begin their campaign on October 8.
The theme song for the Men's Cricket ODI World Cup, starring Tanmay "Scout" Singh of the BGMI, was just posted on the ICC's YouTube page.
The three-minute, 21-second-long song, of which the slogan is "Dil Jashn Bole" (the heart speaks celebration), features YouTube stars Flying Beast, BeYouNick, Dhanashree Verma, and others with Bollywood actor Ranveer Singh.
Given Scout's status as an icon in the Indian mobile gaming industry and the enormous fan base he has, it is only fitting that the presence of Scout in the theme song video has generated so much excitement among fans of BGMI and cricket.
The Dil Jashn Bole song is performed on a set designed to resemble a rolling train as its passengers celebrate the cricket festival.
Scout in the ICC Men's Cricket ODI World Cup 2023 Theme Song
Scout may be seen playing a cricket game on his phone at about the 1:20 mark, when he shows his annoyance after being bowled out.
Later on in the film commemorating the cricket event, which features the Dil Jashn Bole theme song, he seems pumped.
Battlegrounds Mobile India and the prominent streamer's fame in the nation are clearly shown by Scout's presence in the video. 
He had never mentioned to his followers that he had accomplished this achievement. They will thus be watching for Scout's response when he resumes live-streaming on YouTube later today.
It's interesting to note that Ranveer Singh, the BGMI brand ambassador, is the star of the video. He can be seen dancing and playing cricket alongside the other well-known YouTube stars listed above.
The prospect of new events honouring the ICC Cricket Men's ODI World Cup appearing in the BGMI during the 2.8 Update when the competition will be run live is still a possibility since Ranveer and Scout are featured in the theme song.
Also Read: New BGMI Teaser Suggests Possible Collaboration With Hardik Pandya