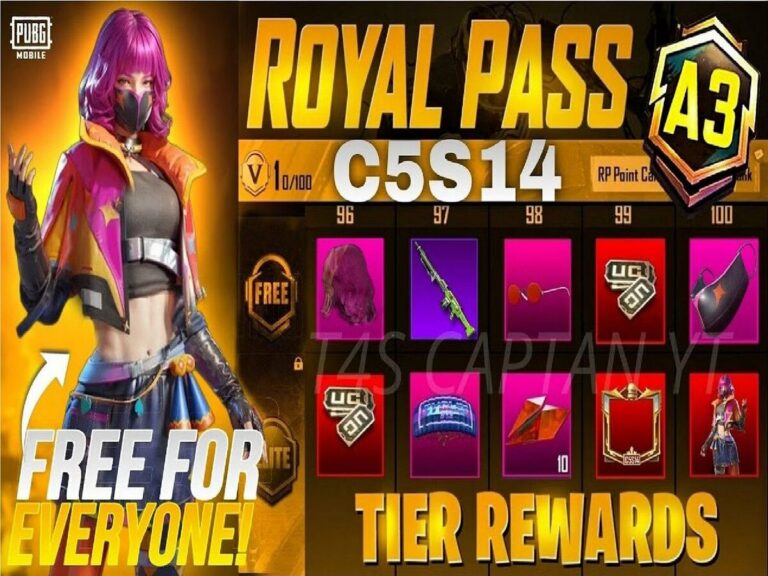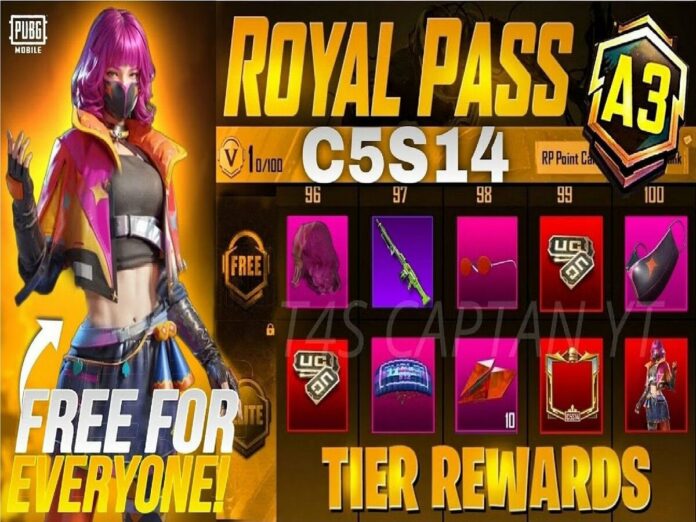 PUBG Mobile C5S14 is slated for release shortly. Exciting rewards, activities, and optimizations are promised for the next season. 
Both Android and iOS smartphones are expected to get it in the second week of September.
There are new missions, items, events, and game types included in this release. Its main draw is said to be the Zombie's Edge mode.
Read ahead to find out more about the PUBG Mobile C5S14 release date and rewards.
PUBG Mobile C5S14 Date
PUBG C5S13 end date and time – 13 September, 2023 (5:30 AM)
PUBG C5S13 tier reset date and time – 13 September, 2023 (5:30 AM)
PUBG C5S14 release date and time – 13 September, 2023 (7:30 AM)
PUBG Mobile C5S14 Rewards
As players advance through the levels in ranked matches, the PUBG Mobile 2.8 update adds yet another season of rewards. There is a distinct set of rewards at each tier:
Silver tier
Season tokens
C5S14 glasses
Classic crate coupons
Gold tier
Season tokens
Supply crate coupon scraps
Tread aura (orange)
C5S14 outfit set
Platinum tier
Season tokens
Supply crate coupon scraps
Tread aura (orange)
C5S14 parachute skin
Diamond tier
Season tokens
Classic crate coupon scraps
Tread aura (orange)
C5S14 weapon skin for MG3
Crown tier
Season tokens
Classic crate coupon scraps
C5S14 Crown tier name tag
Crown exclusive team up special effect
Rating protection card: one time
Ace tier
Season tokens
C5S14 Ace title
C5S14 Ace tier name tag
Ace exclusive team up special effect
C5S14 mask
Ace Master tier
Season tokens
C5S14 Ace Master title
C5S14 Ace Master tier name tag
Ace Master exclusive team up special effect
C5S14 headgear
Ace Dominator tier
Season tokens
C5S14 Ace Dominator title
C5S14 Ace Dominator tier name tag
Ace Dominator exclusive team up special effect
C5S14 Ace Dominator avatar
Conqueror tier
Season tokens
C5S14 Conqueror avatar frame
C5S14 Conqueror tier name tag
C5S14 Conqueror title
Conqueror exclusive team up special effect
Also Read: BGMI UC Station Event Returns: All You Need To Know